Results tagged with 'Cinderella'
Articles: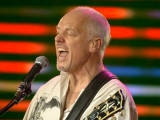 Published April 20, 2011
Summerfest announced the 2011 headliners for the M&I Classic Rock Stage.
Published Sept. 28, 2002
Milwaukee Ballet opens its 2002-2003 season with "Cinderella" running through the weekend at Milwaukee's Marcus Center for the Arts. The ballet freshly portrays the classic love story with enchanted beauty and passion, complete with new costumes and scenery.
Reader blogs:
"Cinderella, the Musical!" Friday, Mar 9 7:00p, Saturday, Mar 10 2pm, 7pm, Sunday, Mar 11 2pm at Shorewood High School: Shorewood High School Auditorium, Shorewood, WI Price: $8 (or $5 for children under 10) Parking: Free in School Lot, 1701 E Capitol Drive...
Write a blog now!