Results tagged with 'Miss Cupcake'
Articles: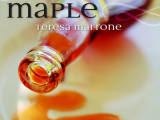 Published April 20, 2013
Treat yourself, Milwaukee! Read on to see what we loved this week.
Published May 8, 2012
With news of the impending arrival of Miss Cupcake in Shorewood and a new Gigi's Cupcakes in Wauwatosa already dishing up the dessert, the time has come for an OnMilwaukee.com Milwaukee Challenge, pitting two cupcakeries in a battle of frosted goodness.
Published April 29, 2012
Miss Cupcake will open at 3801 N. Oakland Ave. in early June according to owner Ashley Weber.