Results tagged with 'Promotions'
Articles: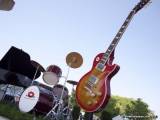 Published May 16, 2016
This morning, Summerfest announced its admission promotions, gate giveaways and special offers for 2016.
Published March 30, 2011
Once again, the Brewers lead all of baseball in the number of all-fan, bobblehead giveaway dates. Those six games highlight a packed promotional schedule.
Reader blogs:
PemNightlife.com unleashes a killer Industry Night at Sulluvan's on Water Street. The exciting music makes this night intoxicating fun! Gorgeous crown and vibrant beats - best of all there is no cover to be part of this night!
Write a blog now!