Results tagged with 'andy olivares'
Articles: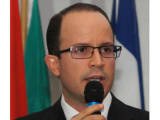 Published Feb. 17, 2014
Andy Olivares is entering his seventh season as the Spanish play-by-play announcer for the Milwaukee Brewers.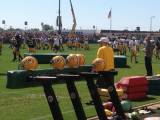 Published June 20, 2013
Broadcaster Andy Olivares is proud to play a part in one of the team's new firsts. The Packers will work with a local affiliate to have three of the team's preseason games broadcast in Spanish.
Published Feb. 8, 2013
When he was a child in the Dominican Republic, he'd watch baseball games on TV and turn the volume down. He'd watch the players approach the plate and await the pitch, providing his own play-by-play. Now, Andy Olivares is preparing for this sixth season delivering play-by-play for the Brewers on WRRD-AM ESPN Deportes 1510.