Results tagged with 'bob brainerd'
Articles: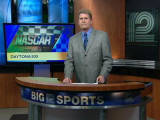 Published Feb. 27, 2013
Sportscaster Bob Brainerd gets tapped once again to fill in on Big 12 Sports coverage.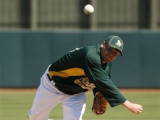 Published March 8, 2010
Bob Brainerd is back with more observations from the local sports landscape. They might make you ask "really?" or "who cares?"
Published Feb. 21, 2009
Cleveland wunderkind LeBron James is moving to the top of the top of the depth chart in terms of sports superstars, a field that has become less populous after the travails of marquee players like A-Rod and Michael Vick. James, who dropped 55 points in a victory over the Bucks Friday night at the Bradley Center, seems capable of handling the task. All he needs is to win a title, stay out of trouble and remain in Ohio.