Results tagged with 'guests'
Articles: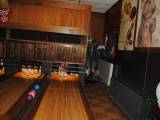 Published Jan. 7, 2013
What's on your list of "Milwaukee musts" when visitors come to town?
Published Aug. 7, 2008
Two of my old friends from college are visiting this weekend for a final hurrah before Baby Tarnoff arrives in September. Thing is, they've each been here a handful of times over the years.