Results tagged with 'parties'
Articles: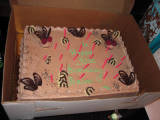 Published Jan. 21, 2011
Alissa fights off the flu for a birthday party-filled weekend.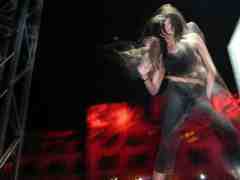 Published Feb. 4, 2008
For four days each year, the site of the Super Bowl becomes the biggest party destination on the planet. This year, we strolled down the red carpet to see how the A-Listers live.
Published March 15, 2004
You've heard of candle parties, Pampered Chef parties and now, Port Washington's Nicole Wardall throws parties for UBB -- "Unique Baby Boutique" -- which makes non-mainstream products easily available.
Reader blogs:
Join NYC's PemNightLife.com on Thursday July 23, 2009 @ Sullivan's on 1223 N. Water Street, as we present a WHITE PARTY fundraiser to benefit the NATIONAL BREAST CANCER FOUNDATION! Party for a great cause and let's help raise awareness!!
Barack Obama has been elected President of the United States by a clear majority of the popular vote by 52 to 46 percent and a sweep of the Electoral College. A freshman United States Senator, he is also by the way the first African-American to be nominated by a major party as well as elect...
Write a blog now!