Results tagged with 'special olympics'
Articles: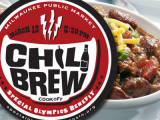 Published March 3, 2011
A cold beer is often the perfect accompaniment for a steaming hot bowl of chili.
Published Sept. 13, 2010
Last week, Sarah Minella rappelled down the side of the Hilton Milwaukee City Center, 509 W. Wisconsin Ave., as part of a fundraiser for the Special Olympics' called "Over the Edge." This adventure was the first of many for Minella, who recently started a group called Extreme Moms.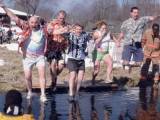 Published Feb. 4, 2009
This Sunday, the Wisconsin Special Olympics hosts "Freezin' for a Reason," the organization's 10th Annual Polar Plunge. Held at Muskego County Park, the Polar Plunge is the biggest fundraiser of the year for Wisconsin's Special Olympics with "Plungers" raising $7 million dollars since the event's 1999 inception.
Reader blogs:
There are no reader blogs tagged with special olympics
Write a blog now!