Results tagged with 'waterford wine company'
Articles:
Published June 11, 2012
Here is an intriguing formula for being a successful small businessman. Drink a lot in college.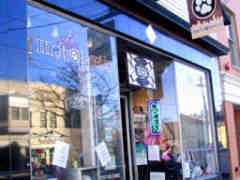 Published Jan. 16, 2006
Come March, Brady Street will have another boutique to add to its repertoire. Ben Christiansen's Waterford Wine Company, 1327 E. Brady St., will focus exclusively on wine in an educational, boutique-like setting.
Reader blogs:
There are no reader blogs tagged with waterford wine company
Write a blog now!