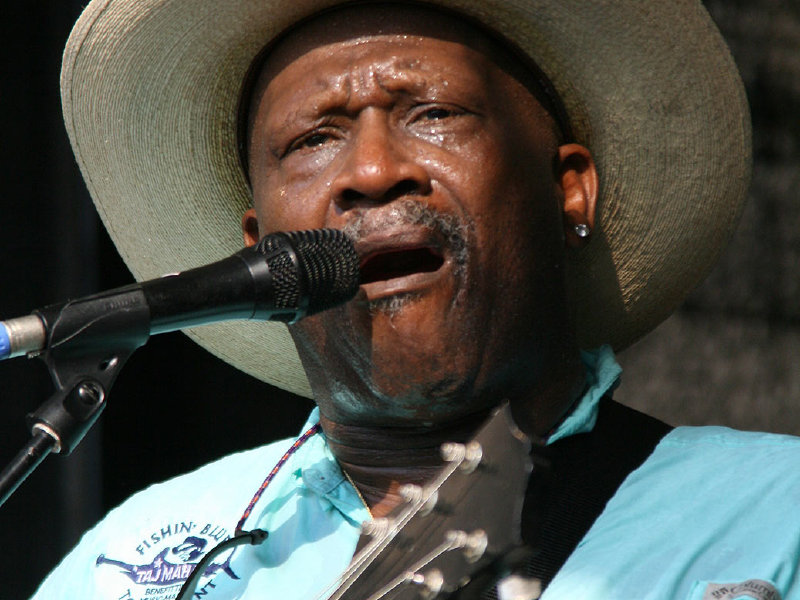 Summerfest picks: Alex Wendland
In recent years, the Summerfest lineup has left a lot for me to desire. This year, however, I found it difficult to narrow it down to one headline show per night. Here are my picks for the duration of the fest.
June 29 – Tough decision between Buddy Guy (10 p.m., Harley Roadhouse) and Meat Loaf (10 p.m., Briggs and Stratton). Going to have to go with Meat Loaf since I can't get enough of "Paradise By The Dashboard Light."
June 30 – One of the only nights the most intriguing show is at the Marcus Amphitheater, at least for me. Kanye West (10 p.m., Marcus Amp) should be a whole lot of fun.
July 1 – Taj Mahal (10 p.m., Potawatomi). Not even close. I've wanted to see Taj since I was in high school and this might be my best chance to do so.
July 2 – I saw Jason Mraz (6:30 p.m., Marcus Amp) open for the Dave Matthews Band at Wrigley Field and the show was awesome. I'm kind of surprised to see him get a headlining spot at the Marcus, but I'll definitely be looking forward to seeing him carry the show this time.
July 3 – I love "Don't Fear The Reaper" as much as the next Joe, but Ben Harper (10 p.m., Harley Roadhouse) piques my interest for the 3rd.
July 5 – I would call this my "day of rest." If I really needed to get to Summerfest though, I keep hearing the buzz about Wiz Khalifa (10p.m., Harley Roadhouse), and I haven't understood it yet. Maybe a Summerfest show is just what I need to turn the corner on the Wiz kid.
July 6 – Another of the Marcus headliner standouts, as The Black Keys (7:30 p.m., Marcus Amp) should put on a fantastic show. If my parents were in town, however, I would have no problem going to see Peter Frampton (9:30 p.m., M&I).
July 7 – Yonder Mountain String Band (10 p.m., Potawatomi) has always been an under-my-radar band that I've enjoyed when I've heard. This will be where you can find me.
July 8 – I'll probably be in Chicago at the Dave Matthews Band's Caravan festival, but, especially tonight, a piece of me will still be thinking about Summerfest. Word to the wise: spend your entire afternoon/evening at the Harley Stage tonight. Get there early for Gaelic Storm (5 p.m., Harley Roadhouse), another of my favorite bands and that always puts on a fantastic show for its devoted and raucous following. Later that night, be sure to catch the Dropkick Murphys (10 p.m., Harley Roadhouse) as well. Afterward? A well-earned night's sleep.
July 9 – Stop by the Harley stage at 4 p.m. to catch Purgatory Hill. Pat MacDonald and Melaniejane will put on an awesome show with their dirty, grungy blues. For a late show, The Flaming Lips (10 p.m., Harley Roadhouse) should be good, but I think I have to cross seeing the BoDeans (10 p.m., Briggs & Stratton) off my Wisconsin bucket list.
July 10 – I'm not looking forward to seeing anyone in particular. For me, it's a good night to wander around a bit and enjoy the people watching, arguably Summerfest's best offering any given year.
Talkbacks
gregrnel | June 28, 2011 at 8:29 p.m. (report)
For the most part....yuck!
Facebook Comments
Disclaimer: Please note that Facebook comments are posted through Facebook and cannot be approved, edited or declined by OnMilwaukee.com. The opinions expressed in Facebook comments do not necessarily reflect those of OnMilwaukee.com or its staff.