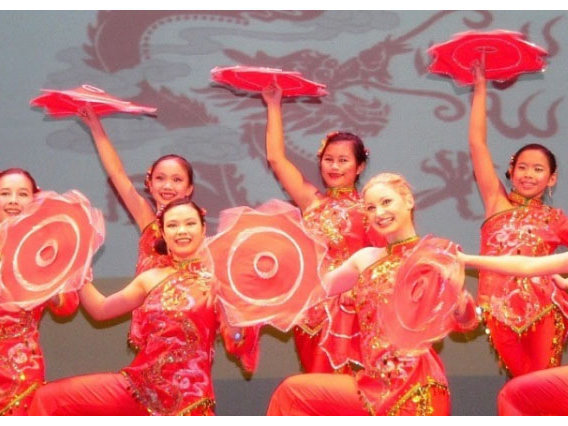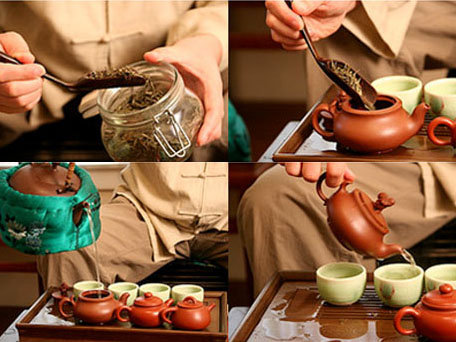 Chinese Culture Fest adds even more to the "Summer of China"
As one of only three museums worldwide granted the privilege of showcasing the "Summer of China" exhibit, the Milwaukee Art Museum has taken every opportunity to bring the many aspects of China's rich culture to the forefront of its programming.
The museum brought together lectures, children's activities and even a special MAM After Dark focused around the theme of China. However, even a summer of art is a summer in Milwaukee, which means the event lineup just wouldn't have been complete without a festival.
This weekend the museum will play host to the inaugural Chinese Culture Fest, a two-day festival of Chinese art, entertainment and food. Chinese Culture Fest is presented by the Milwaukee Chinese Community Center, a local non-profit dedicated to cultural outreach and education.
Though the festival is the first of its kind for the group, the MCCC has been a regular participant in other ethnic events. They have contributed to the International Holiday Folk Fair at the Wisconsin Expo Center for the past eight years and have put on their annual Chinese New Year celebration for the past four years at the Mitchell Park Domes.
As a multi-day event, though, the Chinese Culture Fest is new territory.
"We are very excited. This is the first festival of its size and magnitude," said Zhaohui Wang, Chinese Culture Fest director. "The Chinese New Year celebration at the Domes is just one day, and at the Folk Fair we are just one of a number of ethnic groups. The community center wanted to do an Asian or Chinese culture fest like this for awhile."
The "Summer of China" exhibit offered the perfect opportunity to expand into an ethnic festival similar to those held on the Summerfest grounds.
"We started thinking about this in the spring of 2010," said MCCC President Peng Gao. "Our other activities kind of led us to this culture fest idea, along with what we've learned from other ethnic festivals. We formed a lot of concepts and got a lot of know-how from them and they offered tremendous help so that we were able to get things started."
Among the entertainment are a variety of traditional cultural performances, including Peking opera, line and dragon dancing, Chinese wedding demonstrations, an Oriental tea ceremony and even a nationally known Chinese acrobat.
"The acrobatic show is new for the fest," said Wang. "We invited America's most famous Chinese acrobat, Liang, to perform. Her one-woman acrobatic show, along with her emcee/comedian, was on 'America's Got Talent' and the 'Today' show on NBC."
Of course, things don't always go smoothly in a new event's first year. One of the highlights of the festival, the dragon boat race, unfortunately had to be canceled.
"Everybody here in Milwaukee was so looking forward to it," said Dragon Boat Race chair Linda Wolk. "It was a tough call to make, but in the end it really ended up to being about the safety of last-minute teams and paddlers. They really need to work together, so it's not a good thing to start too late because everybody's got to be kind of in harmony and in sync to make it happen."
Even without the dragon boat race the Chinese Culture Fest will have plenty to see and do, with approximately 200 participating entertainers and activities for all ages throughout the museum.
"We will have our food and drink services on the patio of the art museum, so we do have a little kind of outdoor atmosphere, but the performers and cultural demonstrations will be inside," said Gao.
"We have the beautiful art museum as the background and the art collections from China, so everything is a win-win. The cultural and children's activities, performances and marketplace are all complements to the art."
Even with minor setbacks, the inaugural Chinese Culture Fest is already on a path for success. Its organizers hope it grows as an annual tradition on par with the city's other big ethnic fests, but for now they're taking everything in stride.
"Eventually we'll try to move to the Summerfest grounds, but it's a big undertaking," said Wang. "We're doing one thing at a time."
Facebook Comments
Disclaimer: Please note that Facebook comments are posted through Facebook and cannot be approved, edited or declined by OnMilwaukee.com. The opinions expressed in Facebook comments do not necessarily reflect those of OnMilwaukee.com or its staff.