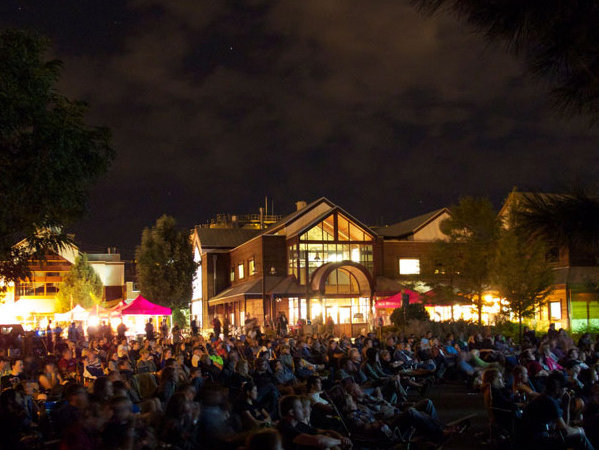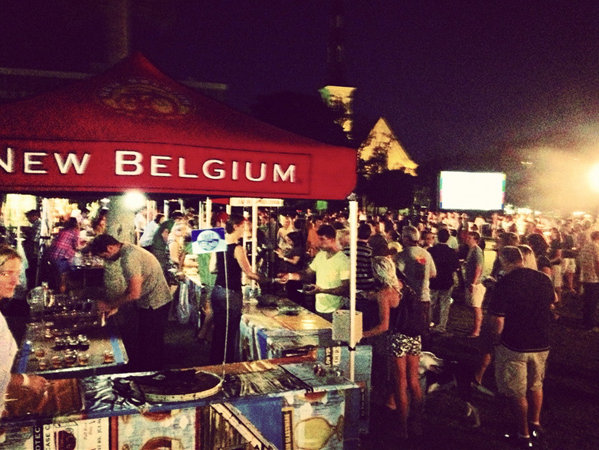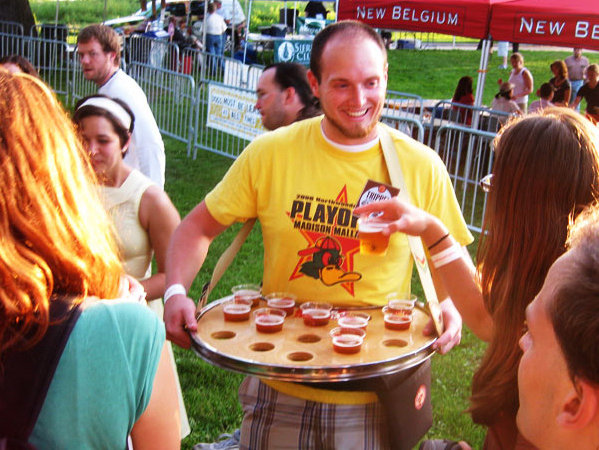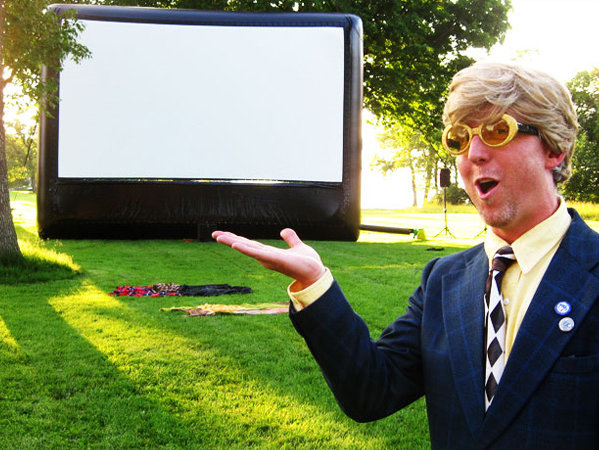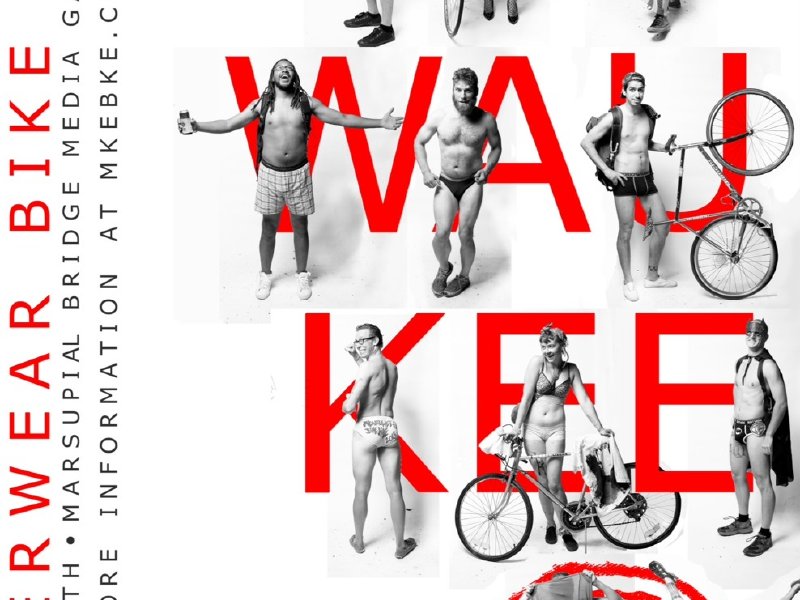 Beer, film and underwear for a good cause
New Belgium Brewing is known primarily for its beer, but trailing closely behind is its enthusiastic support of fun and worthy nonprofits across the nation. Last year, in support of the Wisconsin Bike Fed, it brought its Fat Tire Tour through Milwaukee (so named for Fat Tire beer).
The Fat Tire Tour was a carnival that featured live music, eccentric noise-making contraptions and funny freak bikes. One such bicycle only traveled in a small 360-degree loop and another had a wheel made of sneakers.
Unfortunately the Fat Tire Tour skipped Milwaukee this year. Instead, New Belgium is back with the Clips Beer and Film Tour, a "beer-toting, film-traveling, nonprofit-benefiting show." Since its inception Clips has raised more than $200,000 for nonprofit organizations. As with the Fat Tire Tour it is supporting the Wisconsin Bike Fed with 100 percent of the profits from beer sales.
The Clips Beer and Film Tour pairs 16 esoteric varieties of beer with inspiring short films created by fans, including Wisconsin-native Dusan Harminc's "Overpass Light Brigade." An interview with Harminc can be found on OnMilwaukee.com sister site, The Active Pursuit.
Other chosen films include topics such as mastering dice rolling, a duel to be the hippest hipster and home brewing in a small New York City apartment. The short films will be projected onto a giant, blow-up screen. Food from Cafe Hollander and Mamasita's will also be on hand.
"Clips combines our love of hand-crafted beers with independent films, from comedies to short documentaries." said Clips manager-at-large, Christie Catania, who wants to give people a reason to enjoy an evening in the park. "There is something for everyone. You're drinking beer under the stars, watching films and supporting your community."
Also that night: the MKEBKE Underwear Bike Ride. The Underwear Bike Ride started as a one-time birthday party/bike ride celebration but has since morphed into a full-fledged event, attracting hundreds of pants-less cyclists who contribute clothes to St. Vincent de Paul, and promote body positivity. "Anyone and everyone is welcome!" says ride organizer Steve Roche on the MKEBKE website, "This is a group ride just for fun, and to promote positive self body image."
Instead of competing with Clips, Roche and MKEBKE have teamed up to help support the Bike Fed. "We're still hosting our ride, but meeting earlier at 6 p.m. and going to Clips festival as an extended mid-ride stop. Shortly after 10 p.m., we'll be continuing the ride and having a clips/underwear afterparty at the Hi-Hat/Garage and their large side patio.
"I think we'll bring a huge crowd to clips. I'm excited to turn some heads as we all bike in and double it."
When: Thursday, Aug. 15
Time:
Underwear Ride: 6 p.m.
Clips Beer and Film Tour: 7 p.m.
Where:
Underwear Ride: Marsupial Bridge Media Garden
Clips Beer and Film Tour: Veterans Park (by the Gift of Wings Kite Store)
Cost:
Underwear Ride: Free
Clips Beer and Film Tour: Free; 3-ounce sample – $1.25; 12-ounce beer – $5.
Proceeds Benefit: Wisconsin Bike Fed, whose vision is for Wisconsin to become one of the best places in the world to ride a bike. The organization wants residents and visitors alike – from all backgrounds – to make cycling a central and convenient part of the Wisconsin experience.
Facebook Comments
Disclaimer: Please note that Facebook comments are posted through Facebook and cannot be approved, edited or declined by OnMilwaukee.com. The opinions expressed in Facebook comments do not necessarily reflect those of OnMilwaukee.com or its staff.