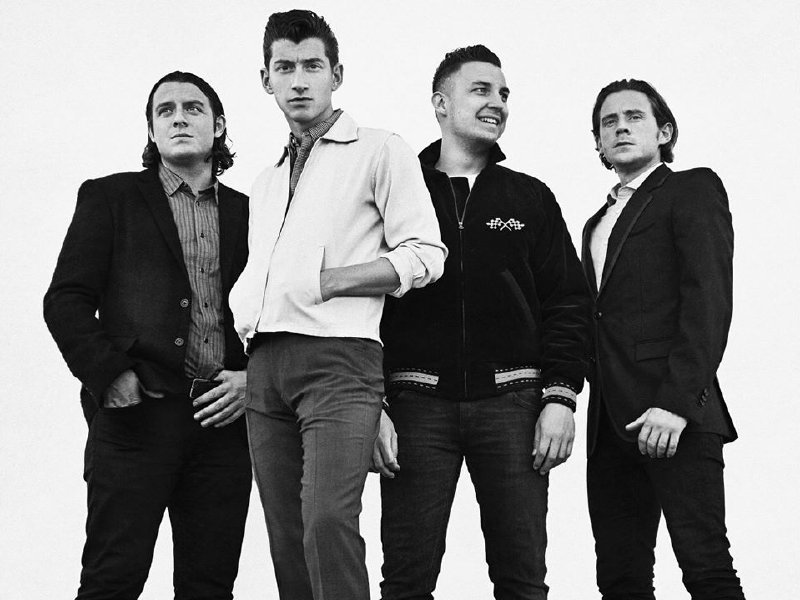 Summerfest picks: Matt Mueller
I'll be honest; when Summerfest first started rattling off its headliners, I was pretty unimpressed. Why are there so many repeat bands from last Summerfest and, hell, just the last year? Why are there so many country bands? What is a DJ Pauly D, and why is it allowed to perform music?
Eventually, I realized all these questions were pretty much variations on one single selfish question: Why isn't Summerfest catered directly toward meeeee?
My generation has Bonaroo and Lollapolooza, and inevitably my millennial mind – curdled by laziness, social media, entitlement and all the other stuff confused old column writers say is wrong with kids these days – tries to compare Summerfest to those festivals. But that's a useless, mad man's folly. Those events have one very defined audience to please; Summerfest's audience is everyone. And as an event for everyone, this year's lineup is rock solid and, as many have pointed out, actually one of the most hip in recent memory.
So while there are few bands this year that really get my juices going for Summerfest, there are plenty of acts interesting and intriguing enough to get me going, period. And I think Summerfest would be fine with that. So here are my picks for who to check out at this year's Big Gig (but seriously: What's a DJ Pauly D?).
Wednesday, June 25 – This year, the best night of Summerfest for me is the opening night. It's loaded, starting early at 5:30 with The Belle Brigade at the U.S. Cellular Stage. I saw them when they opened for Dawes at Turner Hall a few years back, and the folk country rock charmed and rocked in equal measure.
The decisions get tough at headliner hour. After seeing the show he put on the Super Bowl, I'd be interested to see Bruno Mars at the Amphitheater. Neon Trees are good, poppy fun as well. In the end, however, I'll likely wind up at the Miller Oasis for Arctic Monkeys at 10, whose concert at The Rave this past winter I quite enjoyed and whose "AM" I quite enjoyed even more.
Thursday, June 26 – Another stacked night for Summerfest. I'd love to see Lady Gaga at the Amphitheater because there's no way that will just be a concert. It'll be an absolutely ridiculous theatrical event, one I'm sure I wouldn't forget (even if I want to forget "Artpop"). Then again, Best Coast is Thursday night as well. If I'm being honest though, the odds are good I land at the 9:30 Pentatonix show. I was a dorky a cappella kid in college, and little has changed (plus, I'm intrigued to see how they do on an outdoor stage instead of the controlled intimacy of an indoor house).
Friday, June 27 – I'll start off the day at 6:45 with the delightful sister act Vic and Gab, who I haven't seen yet all year. It's getting to be rude on my part considering how many times they've performed already this year. I'll stay at the U.S. Cellular Stage for the double feature of Wild Cub and Bleachers at 8 and 10 respectively – unless I hear Tegan and Sara are playing "Everything Is Awesome," which in that case, I'll be camping out for front row seats there starting on Thursday.
Saturday, June 28 – I haven't decided whether or not I find Kongos' hit song "Come With Me Now" catchy or annoying. Seeing them live at 10 at the U.S. Cellular Stage could help cement that opinion.
Sunday, June 29 – As one who's actually seen "Idlewild," I imagine Outkast would be quite the show. My fellow writer Jim, however, has called dibs on this concert since the second it was announced (possibly even before). So I'll probably find myself at my usual haunt, the U.S. Cellular Stage, for The Living Statues (whose recent EP was quite good) at 6:45 and The Neighbourhood at 10 so I can go home satisfyingly mopey and gloomy.
Tuesday, July 1 – After the break, today's mission will be the OneRepublic show at 7:30 at the Marcus Amphitheater. I'm mainly hitting this show for Mayer Hawthorne, who was a delight both times I've seen him, once as an opener for Passion Pit and the other at Summerfest two years ago. He's a very entertaining, charismatic performer, and I hope that translates on the biggest stage at the Big Gig.
I don't hate OneRepublic, but I don't love them either. Wait, aren't they in that terrible Bud Light hidden camera Super Bowl ad with the bro-iest bro since Bro-Magnon Man? Disregard that previous statement: I hate OneRepublic.
Wednesday, July 2 – A break day for me, though if Ludacris promises to wear those big hands from the "Get Back" music video, I'm so there.
Thursday, July 3 – After my break (or not, Luda; the choice is yours), I'll return to Summerfest to check out Blackberry Smoke at 4:30, sample some home cooking with The Delta Routine at 8:30 at KNE New Music Stage and then run quickly to The Hold Steady at 10 at the U.S. Cellular Stage.
Friday, July 4 – Other than Arctic Monkeys, there is only one other band this year that I really consider a persona must-see, and that band would be Fitz and the Tantrums. That there were here so recently makes it mildly less exciting, but they put on a great show with lots of energy and some cool, funky music. Their 10:00 show at Big Backyard should be a good time because, with them, it's always a good time.
Saturday, July 5 – Another break day.
Sunday, July 6 – I'll close out Summerfest, starting at 8 p.m., with the duo of The Orwells and Jake Bugg, who sounds like a really good imitation of a really good imitation of Bob Dylan. I mean that as a compliment.
Facebook Comments
Disclaimer: Please note that Facebook comments are posted through Facebook and cannot be approved, edited or declined by OnMilwaukee.com. The opinions expressed in Facebook comments do not necessarily reflect those of OnMilwaukee.com or its staff.