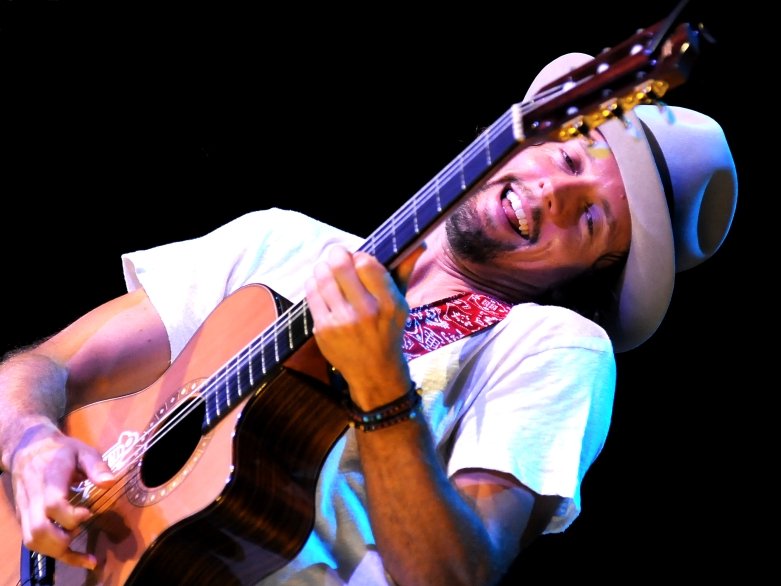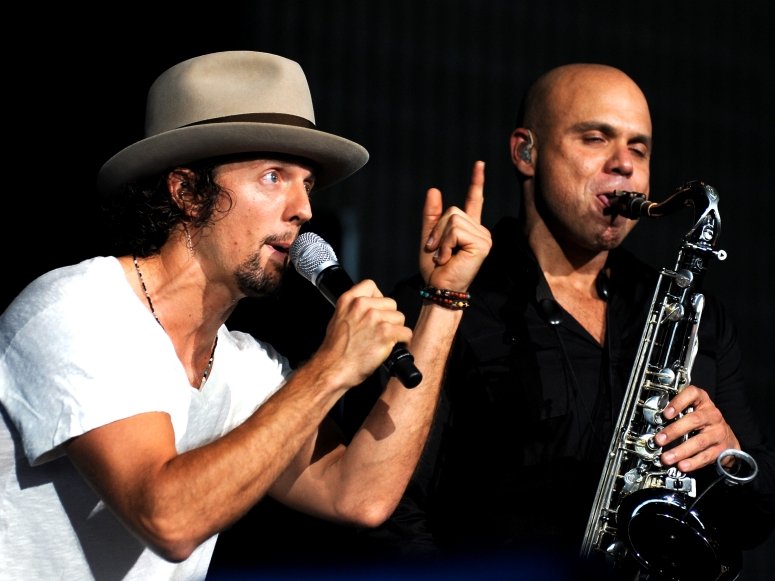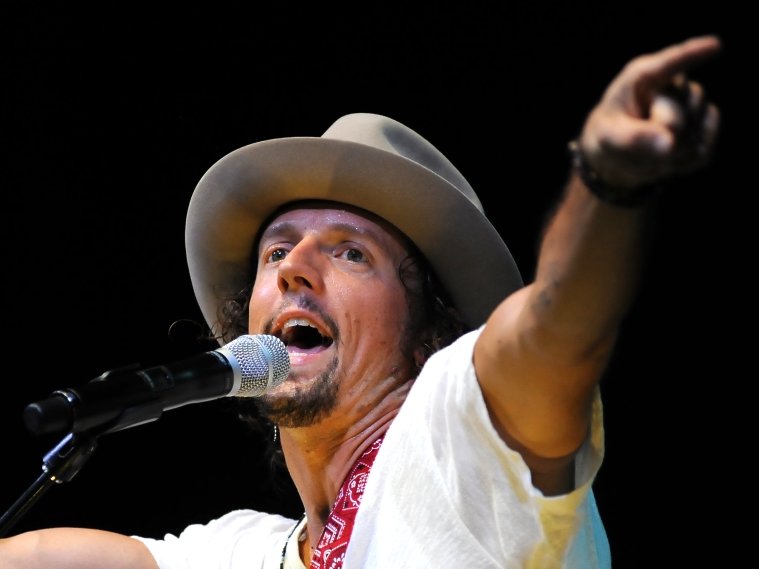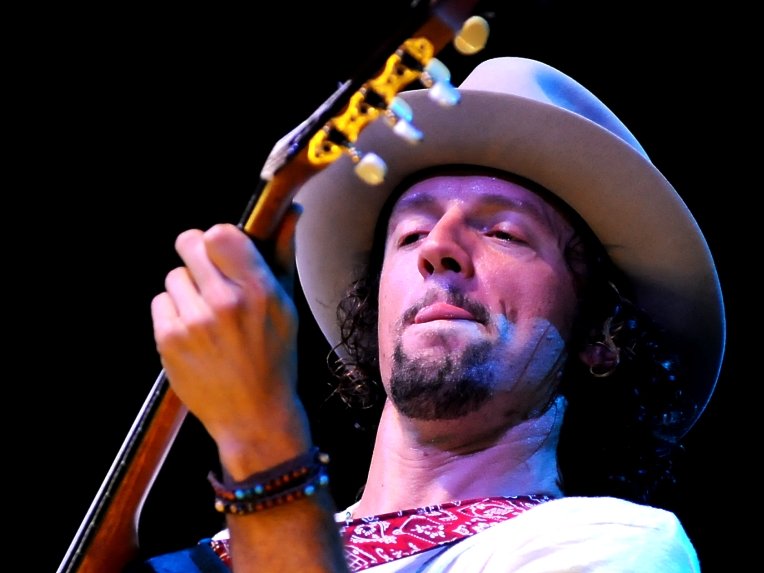 Showman Mraz delivers energy, love songs
The beach balls and straw fedoras were out in full force for the Jason Mraz show at the Marcus Amphitheater Saturday night. Ever the showman, Mraz put on a show that was almost two hours and could be described as "the total package."
Mraz and his "Super Band" played a mixture of hits, new material and covers to the delight of a very age-diverse crowd. As is his style, Mraz threw in a handful of funky jams for everyone to groove to and even took a break to send out some "good vibes" for the state of Wisconsin.
I last saw Mraz open for Dave Matthews Band at Wrigley Field in September and he put on a good show that evening, but I was concerned that Mraz wouldn't have the following to carry a show at the Marcus Amphitheater. My concerns were somewhat justified since the bleachers were about one-third full and the lawn section was closed off, but those that didn't come to the show missed a fantastic performance from the shoeless Mraz.
What Mraz lacked in footwear, however, he made up for with his signature fedora hat and so did many of those in the crowd.
Mraz did some pandering to the crowd by changing the words of a few songs to fit "Milwaukee" in and get a quick pop from the crowd. He did, however, offer up a few legitimately funny moments. Halfway through the show, Mraz stopped and told the crowd, "Let's all take a deep breath." After everyone exhaled a couple times, Mraz continued, "Now at the very least you can say tonight's show was breathtaking."
A few times throughout the show, Mraz made fun of some of the clichéd descriptions of song histories that musicians give during their shows. Mraz gave descriptions for two songs, saying "This next song was written ... " and even more simply, "This is a song."
During a jam in "Mama Say," the horn section got a chance to do their thing and even gave the trombone player a rare solo. In a solo version of "Lucky," Mraz's duet with Colbie Caillat, he sang a chorus in Japanese and then another in Spanish.
The last displays of showmanship in Mraz's show came in the encore. During a cover of Parliament's "Unfunky UFO," Mraz brought a lucky fan, Barbra, onstage to dance with him through what was probably the best jam of the evening. Mraz gave his final display of showmanship by letting the anticipation build all night to hear his smash hit "I'm Yours." The song was played as the last song of the encore and was introduced as a "happy little hippie song for the road."
The show's opening act, Guster, was not something I was particularly looking forward to but I was pleasantly surprised by their performance. I had only heard their recordings previously and wasn't impressed; they're an entirely different band when seen live, though. It makes sense that they were invited back for their tenth straight Summerfest this year and they obviously feel some connection with the city.
Guster's lead singer took a break from their music to explain their love for Milwaukee and Summerfest, and to ask the audience to boycott the newly released "Transformers: Dark of the Moon" due to its depiction of the Milwaukee Art Museum.
Guster lead singer Ryan Miller told the crowd that every year they came to Summerfest they make sure to ride the Sky Glider, take a picture with one of the root beer barrels and take a trip to the Milwaukee Art Museum.
The museum was featured in the new "Transformers" movie, directed by Michael Bay, and Miller took exception to the way it was represented in the film.
"That movie was offensive to me on a number of levels," Guster lead singer Ryan Miller said. "All he (Bay) could think to do was to put a desk in that beautiful building."
Mraz left the show by thanking Guster for joining him and giving one final corny shout out to a Milwaukee landmark.
"If Guster were an ice cream, they would be called 'Frozen Gustard.' Flavor of the day, you can find it at Kopps."
Facebook Comments
Disclaimer: Please note that Facebook comments are posted through Facebook and cannot be approved, edited or declined by OnMilwaukee.com. The opinions expressed in Facebook comments do not necessarily reflect those of OnMilwaukee.com or its staff.