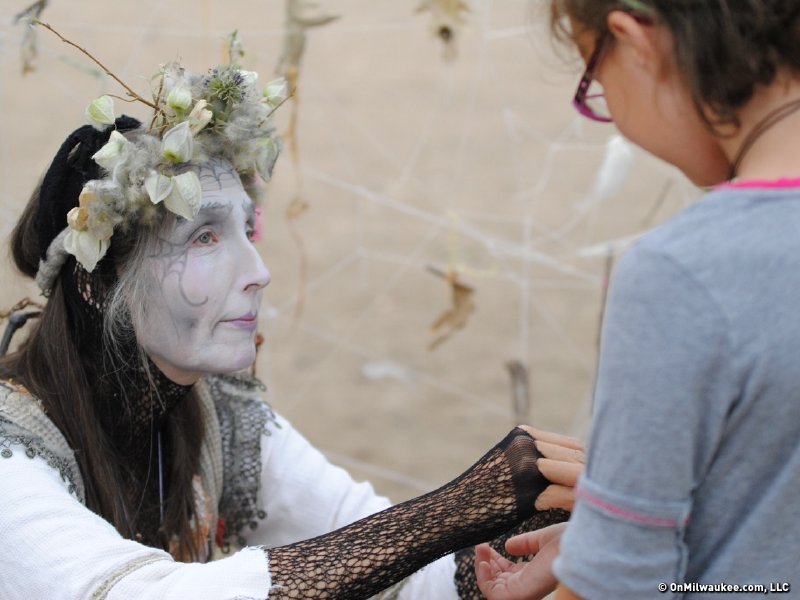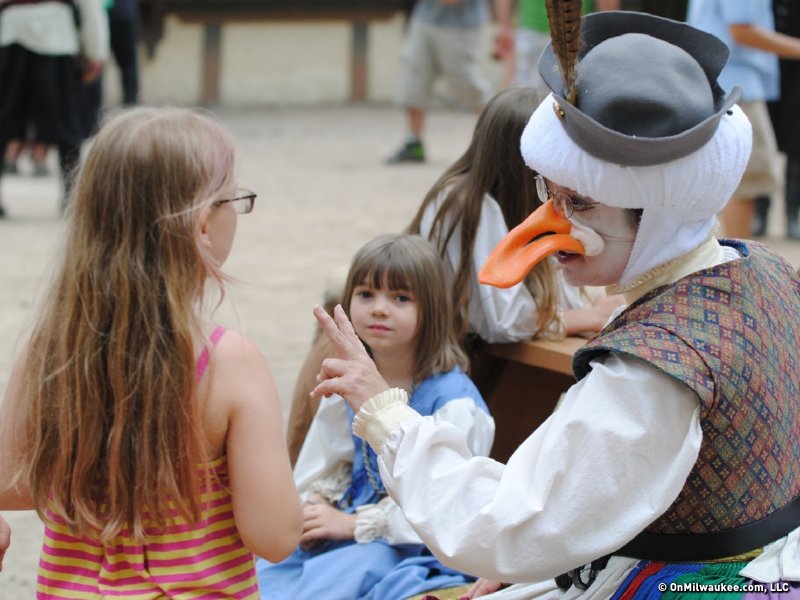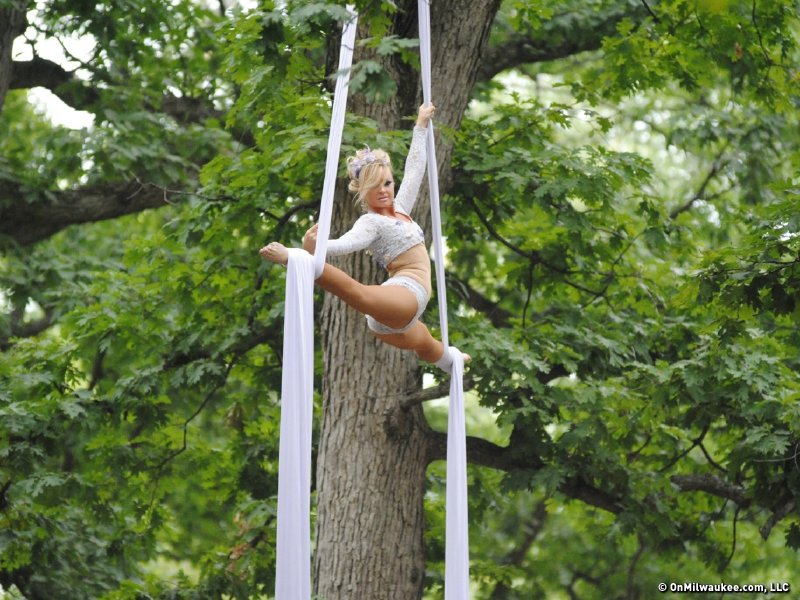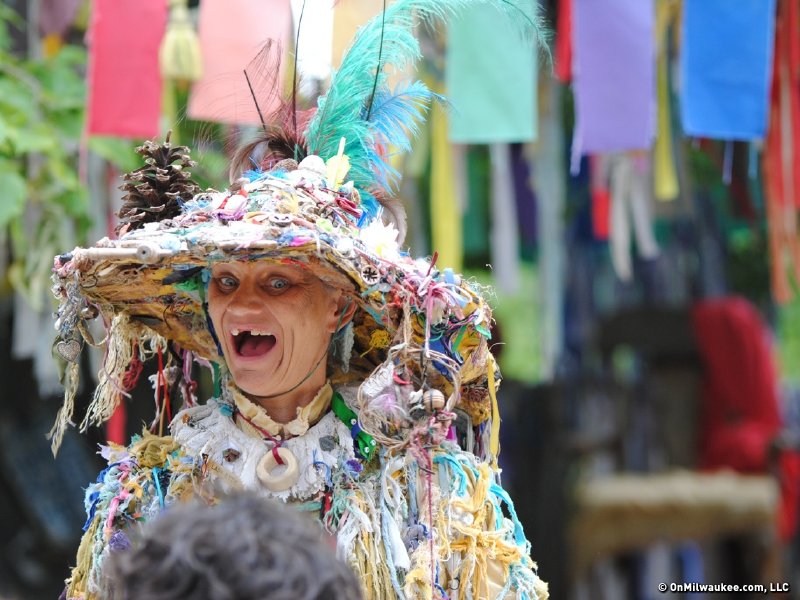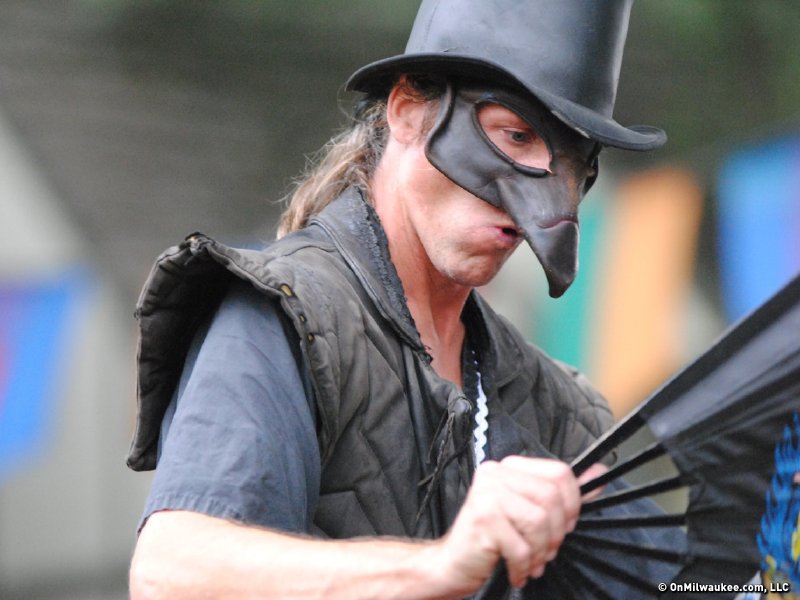 Strength of Ren Faire comes from free-range characters
It had been a few years since we went to The Bristol Renaissance Faire, currently celebrating it's 25th anniversary, so we decided to check back in with the 16th Century last weekend.
We started our visit with the Mud Show. During the show, about 200 people gaze at two grown men competing against one another as to who can best flop around in the mud followed by a third man who actually eats mud. This might not sound entertaining to some, but to many, including us, somehow it really is.
It's the simple, completely unplugged pleasures – like a man eating a hunk of mud – that make the Ren Faire a fresh experience. But arguably, the best part of the Faire comes from the extra casts of characters that add so much personality and charm to the event.
At one point, my kids got on their hands and knees and peered into a large dark hole at the base of a tree. It looked maybe like a creature was living inside. They, of course, were hoping for a troll or a fairy.
Suddenly, a woman and man, dressed from head to toe in 16th Century garb, started asking them what they were looking for. They ended up having a 10-minute conversation with them about creatures that live in trees before strolling on and disappearing in the crowd.
Later, we were sitting at a picnic table and a "Mother Goose" type character sat with us and told us stories and rhymes.
Odorferious Thunderbottom, a man sitting in a fake privy (outhouse toilet), who yells out ridiculous and amusing quips at passersby, was so engaged with the kids he gave them glass fish. He told them that they were "magic fish" that, if put in a bowl of water, would sink to the bottom of the bowl. We had brought a friend along, and she told the man a joke that he found so funny, he actually broke character for a minute and wrote her joke in his journal and thanked her. (The joke was: Why was there toilet paper on the sidewalk? To cover up the crack! Ba-dum-dum).
"Each guest has a chance, through the wandering characters, to become a part of the show, get swept up in the action, comedy, pageantry and magic of the day," says Ann-Elizabeth Shapera, who has played Jane the Phoole, Queen of Jesters and Jester to the Queen, for 23 years.
While at the Faire, we always spend time watching the Spider Faerie, also known as "Grandmother Cob," weave her massive web from string that's strung between trees in a grove. This year, she gave the kids pieces of her "web" and spoke to them in sign language. The web, which grows every weekend, is elaborate and found-objects hang from it artistically.
"Even those who avoid being entangled in her vast and ever-expanding web cannot escape her enchantment," says Shapera.
Lady Ettie is another favorite. Dressed in a carefully-constructed dress made from rags and bones, she is almost toothless, and yet she is refined and polite. She tells stories from her "house" that's a collection of meticulously arranged discarded items, natural pieces and art.
Another highlight are The Fantastikals, a group of faeries that don't have a stage, but rather wander the grounds freely, hiding in bushes and dancing openly.
"The Fantastickals cross the veil between the worlds and connect guests directly and magically to the Faerie world within Bristol, drawing inspiration from the art, poetry, music, drama, mythology, and folklore of the era and culture," says Shapera.
Other free-range Faire characters include Tamora Skumm, Purveyor of Questionable Foodstuffs; Ha'Penny Spittlesacke, the Earl of Bedlam, who deals in a great deal of Nothing and persuades guests to pull him around town in his elaborate cart; the great Sea-Captains of Her Majesty's Court, the fancy Captain Cavendish and his man Gabriel; the chaos-causing MadCap Fools; young Johnny Fox, attached to the brave Trayn'd Bandes of Bristol in the Guilde of St. Michael; the always-helpful Master Peter Cabot of the devoted Guilde of St. Lawrence at the Dirty Duck Inn; and more.
Spontaneous entertainment suddenly erupts at the Faire, too, like suddenly a talented woman is doing complicated acrobatic moves from scarves hanging in a tree or a band of completely black-clad characters run through the grounds, seemingly out of nowhere.
"There are so many excellent interactive characters at Bristol who include guests in the action of the show and elevate guests to high social station," says Shapera.
Talkbacks
devidia | Aug. 13, 2012 at 10:44 a.m. (report)
I have been a loyal Ren Faire goer for the last 15 or so years, and just when you think you've seen everything, they inject something new into it. It is one of my summer festival destinations every year and everyone I introduce to it really enjoys it. It seems to get cooler every year.
Facebook Comments
Disclaimer: Please note that Facebook comments are posted through Facebook and cannot be approved, edited or declined by OnMilwaukee.com. The opinions expressed in Facebook comments do not necessarily reflect those of OnMilwaukee.com or its staff.