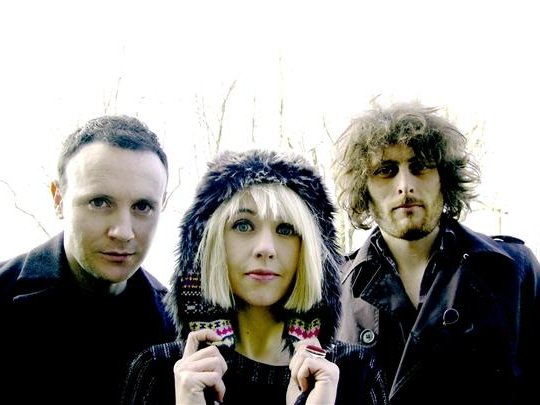 Summerfest picks: Jim Owczarski
I may be new to Milwaukee, but not to Summerfest. This summer will mark my sixth straight Summerfest, and it's become something I really look forward to.
The experience goes beyond the music in a lot of ways, since what I really like to hear isn't showcased as much as other genres, but I am a fan of live music in general – from the baby bands that open early in the day to the big headliners at the Marcus Amphitheatre.
Here is what I'm looking forward to at Summerfest 2012.
Wednesday, June 27 – On opening night, there is only once place you'll find me – the Harley Davidson stage. I haven't had time just yet to really discover Milwaukee's hip-hop scene outside of Prophetic (who was awesome opening up for Wiz Khalifa last year), so I'm looking forward to hearing Milwaukee's own Immortal at 8 p.m.
Then, the big one – Lupe Fiasco at 10 p.m. There are few rappers nowadays that I consider a must-listen, and Fiasco is just that. I could fill a full page with my thoughts on the Chicago MC, but all I can say is that this is a show you wouldn't want to miss.
Thursday, June 28 – There is only one act to see on Thursday and that's the Foo Fighters at Marcus. I'll give the Summerfest bookers credit – landing Kanye West last year and bringing in one of the world's biggest rock bands this summer is pretty amazing.
The Foo Fighters go on at 7:30 p.m., so when it's over head out and slow your heart rate to Eric Benet at the Briggs and Stratton Stage. Looking for something interesting in the afternoon? I'll say this – how could something called the "Red Hot Chilli Puppets" not be amusing?
Friday, June 29 – One of the best parts of Summerfest, at least for me, are all the other entertainment options outside of music, so I'd check out the Division BMX Stunt Team might be fun at 8 p.m. at Uline SportsZone on Friday.
Saturday, June 30 – The Roots are a must-see at 10 p.m. on the Miller Lite stage on Saturday, without a doubt. I'll make sure to get there early to get a good spot. Their show many may prevent me from my accomplishing my goal of seeing all Red Hot Chili Peppers knockoffs, but I'm going to try and to get to the end of Red Hot Chilli Pipers at the Summerfest Rock Stage. The Summerfest Strongman Contest at 5 p.m. at Uline SportsZone will be a good primer for music later in the afternoon.
Sunday, July 1 – I have to pay homage to my parents and visit Chicago at the BMO Harris Pavilion at 9:45 p.m., but I'm also looking forward to seeing (and hearing) an act on the newest of stages on the Summerfest grounds. I've only heard how good it is – looking forward to seeing it.
Tuesday, July 3 – Guilty pleasure night. For whatever reason, I like the vibe at the Potawatomi Bingo Casino Stage and Pavilion, so I'm going to be checking out Otis Taylor at 8 p.m. – but not before seeing another Milwaukee hip-hop act in The Hollowz at the Cascio Interstate Music Groove Stage at 6 p.m.
Wednesday, July 4 and Thursday, July 5 – I'll be switching it up a bit on July 4 and 5 by hanging out at the U.S. Cellular Connection Stage. On the fourth, I'll be catching The Joy Formidable at 10 p.m. Guilty pleasure, sure, and I look forward to hearing Ritzy Bryan sing live.
I'll be back to the next day to see Imagine Dragons at 8 p.m. and probably stay for Young The Giant at 10 p.m.
Friday, July 6 – This has been circled on the calendar for a while, leading off with Atmosphere at 6:30 p.m. at the Miller Lite Oasis followed by O.A.R. at the Harley Davidson stage at 10.
Saturday, July 7 – I wish there were two of me. As you can tell by now – and knowing where I'm from – you could guess I'd tell you AUTOMatic and Common are must-see acts at the Harley stage at 7:30 p.m. and 10 p.m. Aerosmith was another good get for the Marcus Amphitheater, even if Cheap Trick is opening. If you're not into dealing with the crowds at those two shows, hit Anthony Hamilton on at the BMO Harris Pavilion at 9:45 p.m.
Sunday, July 8 – What I like to do on the final day of Summerfest is mill about, enjoy the weather and people watching, and spend some time listening in to songs at the stages I didn't get to – regardless of genre. It's a good day to wind down and head into your work week after a packed 11 days of music.
Facebook Comments
Disclaimer: Please note that Facebook comments are posted through Facebook and cannot be approved, edited or declined by OnMilwaukee.com. The opinions expressed in Facebook comments do not necessarily reflect those of OnMilwaukee.com or its staff.