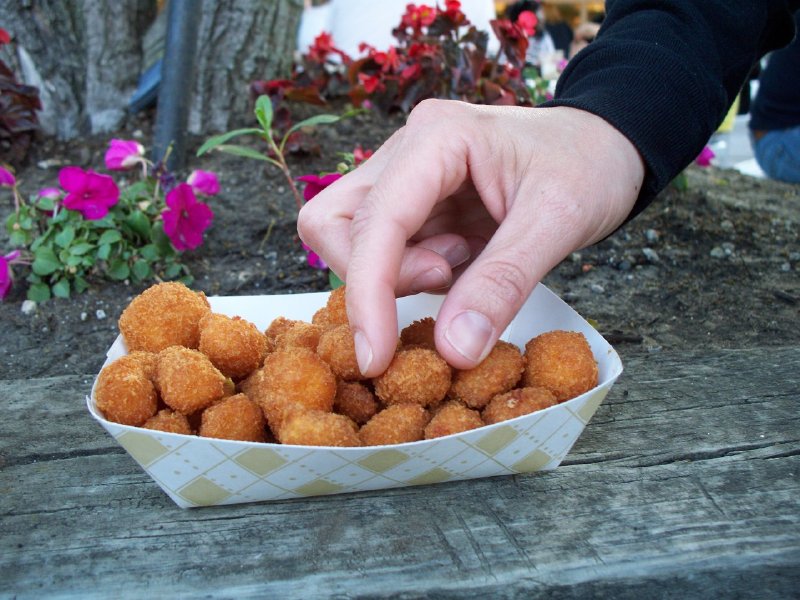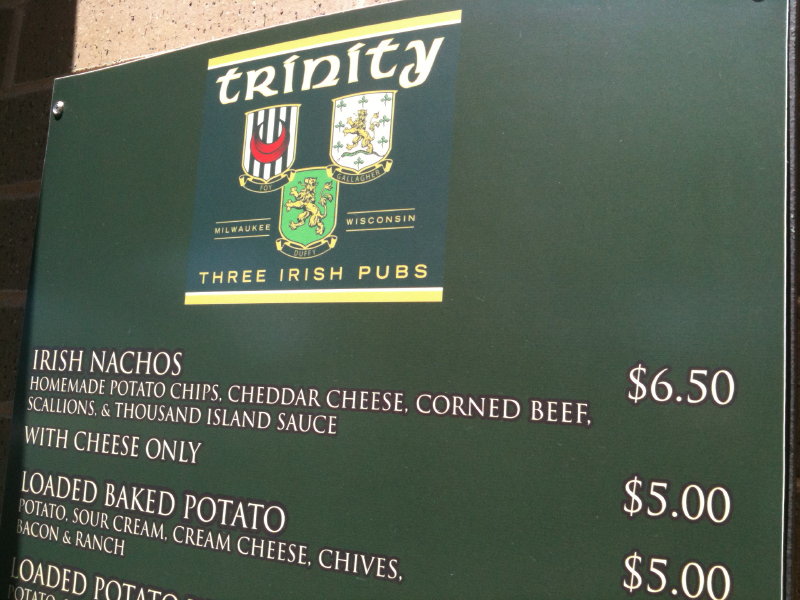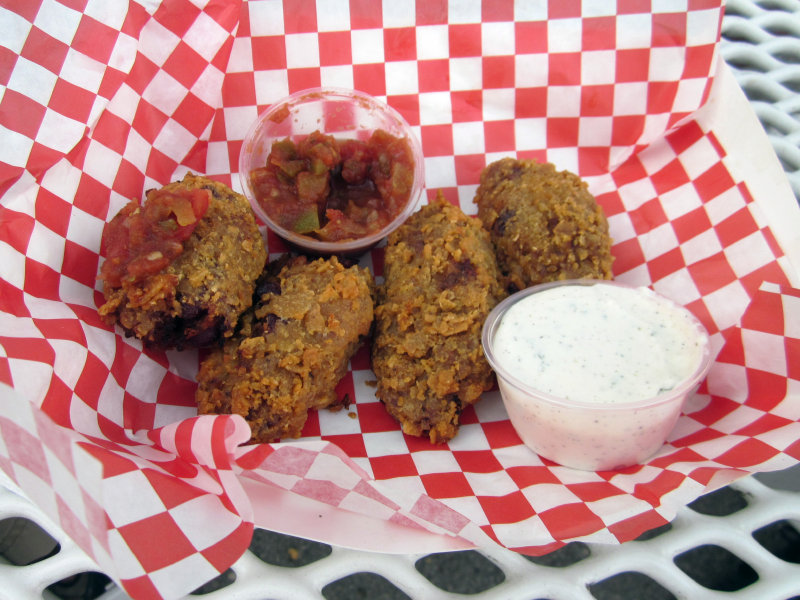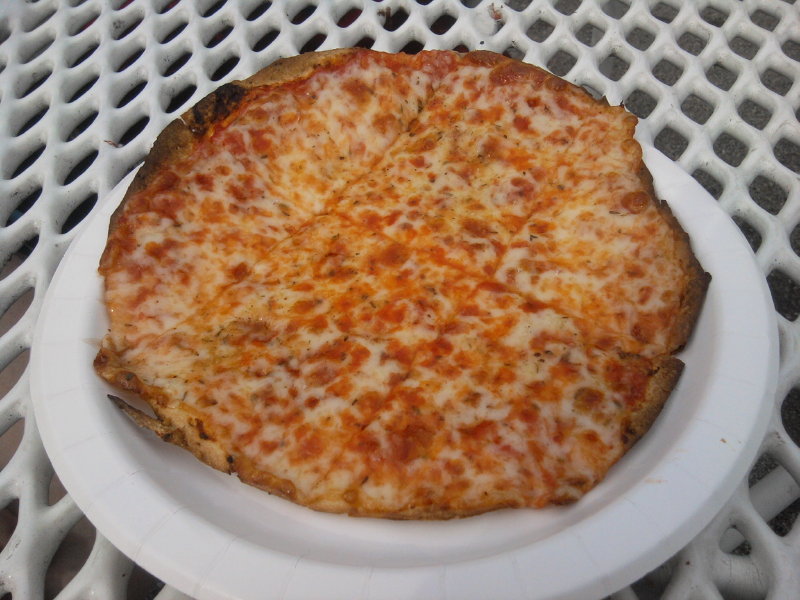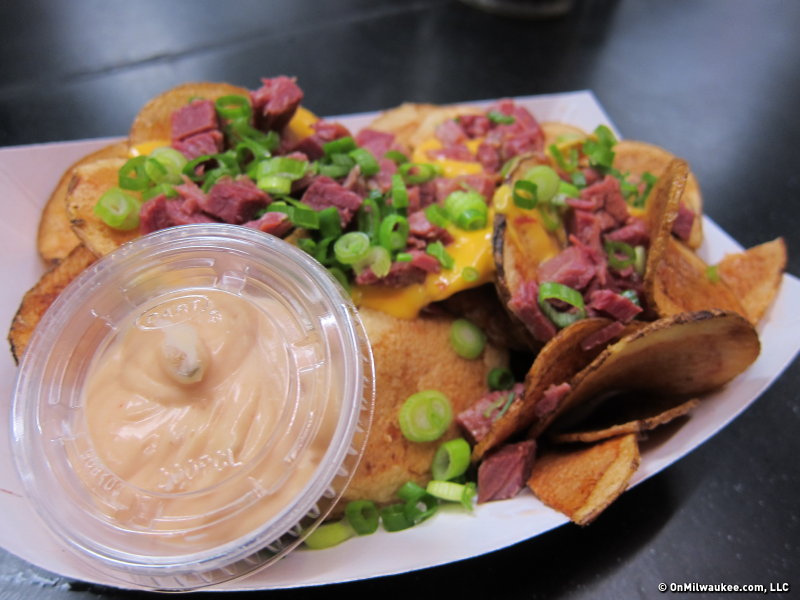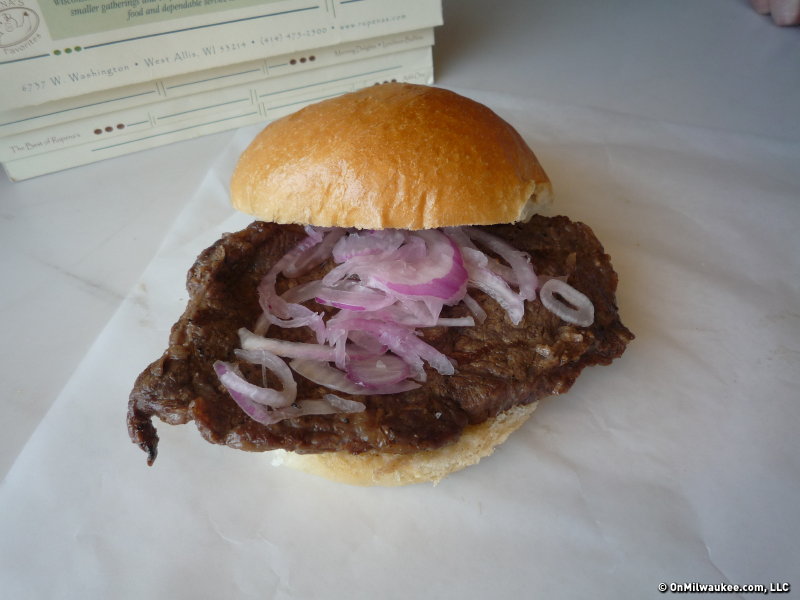 Summerfest food challenge
Every year, the OnMilwaukee.com editorial staff likes to give itself an assignment that involves scouring the grounds for new and interesting items.
The past few years, it challenged itself to find the most unusual item for sale in the Summerfest marketplaces at a fixed price, but this year, we decided to make the challenge food-oriented.
There are numerous new vendors at Summerfest this year, so we set out to sample one of the new-for-2011 food offerings for about $10 and decide if they rank with classic Big Gig edibles like Venice Club's eggplant strips or Saz's mozzarella marinara.
Bon appetit, Big Giggers.
Damien Jaques
Senior contributing editor
A former girlfriend liked to tell people that when we went to restaurants, I always ordered the weirdest thing on the menu. She did not mean it as a compliment, but she was right. Offer me rattlesnake or skunk liver, and I will have to try it. That's why I had to sample the deep fried chili wrapped in a smashed corn chip coating at Pitch's/Miss Katie's Diner at the Marcus Amphitheater forecourt. The old culinary maxim "we eat with our eyes" does not bode well for this dish. As you can see, it is hardly visually appealing. But my first bite was a wow. The deep fried chili, which Pitch's/Miss Katie's is calling a Frito pie, is delicious. The four large nuggets I received for $5 were not greasy or overly cooked, a couple of pet peeves of mine with deep fried food. The chili is more tangy than spicy. I scarfed this odd concoction down with gusto. The chili nuggets are served with small sides of salsa and sour cream, but they really aren't necessary. Would I buy this again? Absolutely!
Renee Lorenz
Reporter
Whether I can walk and eat with a food item at Summerfest is usually key to whether or not I'll buy it, but for this challenge I decided to expand my festival dining horizons and try the pizza at Zaffiro's. Located in the north end's Ethnic Village, the restaurant's Summerfest setup sells the expected cheese, sausage and pepperoni options in the form of an eight-inch personal pizza, but also serves a veggie pizza for a nice change of pace. I opted for plain cheese and handed over my $6.50. The pizza itself was good, but the traditional Zaffiro's thin crust didn't work well for me. While delicious, there's no way to eat this pizza any other way than sitting down since it can get kind of messy. I would definitely recommend the pizza again, just not for Summerfest. I think I'll stick with my sturdier walking food.
Molly Snyder
Associate editor
Flannery's, located in the Ethnic Village restaurant chain on the far north end of the grounds, is a new dining option this year and although Irish in name, serves up a fair share of American cuisine. Like deep fried cheese curds, for example. For $6, you get a medium-sized basket with a packet of Hidden Valley Ranch dressing. The breading is very crunchy and salty, which I liked, but I found myself very thirsty after eating them. Also, the curds vary in size, and the larger ones are definitely better than the smaller ones, which are all breading and very little cheese. Would I order these again? Maybe. They are easy to eat while walking around – just pop 'em in your mouth and keep going – but for $6, I would probably be able to find something that was even more satisfying.
Bobby Tanzilo
Managing editor
As soon as I walked through the new South Gate at noon on opening day, the Trinity Three Irish Pubs stand caught my eye and I made a beeline over. There I found Irish nachos: potato chips with cheese, scallions and corned beef and a side of thousand island dressing. I loved the inventiveness of the adaptation and the nachos were good, too. I didn't really need the thousand island dressing, but I enjoyed it nevertheless, at least on the chips that weren't doused with cheese and beef. Afterward, I had $3.50 left and it wasn't easy to find a new dish at the Big Gig at that price, but after scoring the grounds, I ended up back at the south end, where I found an order of $3.50 breadsticks at SoLo Pizzeria in the Marcus Amphitheater forecourt.
Andy Tarnoff
Publisher
I guess it's not surprising that after 11 years of working together, Bobby Tanzilo and I would unwittingly pick the same new food to try. But it happened: both of us ordered Trinity's new Irish nachos for $6.50. He already described the ingredients, and I found the app to be lighter and less filling than it sounds. It's not as cheesy as traditional nachos, and it's much less messy, too. Will it replace my go-to Summerfest dinner, the King & I's Volcano Chicken? No way. But it's a worthy change of pace when I've already stuffed myself with too many mozzarella sticks from Saz's. I washed down the "nachos" with another new Summerfest offering, the MGD 64 Lemon, which I must say, I really like. I feel like I shouldn't, though, since I think MGD 64 is the worst beer ever brewed ... but something about this stuff is good.
Andrew Wagner
Senior staff writer
As a regular visitor to Rupena's West Allis store and Milwaukee Public Market location, I was excited to see it added to the Summerfest lineup. Naturally, I first went for the burger (I simply cannot turn down a good burger), but at Matt Rupena's suggestion, I sampled the steak sandwich (really, Matt, twist my arm) and quickly had a new go-to favorite. A tender and thick slice of ribeye, seasoned with Rupena's own special blend, served on an Italian bun with just a smattering of onions made for a perfect end-of-the-day treat on my way out the gate. For $10, I'll go ahead and call it a bargain. Absolutely delicious. (And Matt, sorry bud... but your sister Maria, made the slightly better sandwich!) Stop by the stand and take advantage of the ample seating/table space in the northwest corner of the Miller Oasis, just a few unobstructed steps from the Mid Gate.

Facebook Comments
Disclaimer: Please note that Facebook comments are posted through Facebook and cannot be approved, edited or declined by OnMilwaukee.com. The opinions expressed in Facebook comments do not necessarily reflect those of OnMilwaukee.com or its staff.