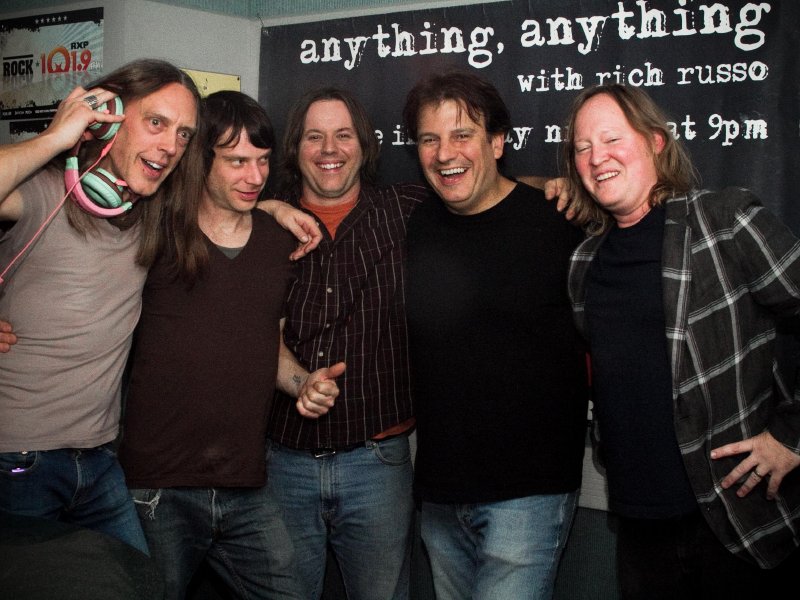 Urge Overkill is back and ready to rock Summerfest
The 2010s has been a surprisingly big decade for Urge Overkill. After reuniting in 2010, the Chicago-based rock band released their sixth studio album, "Rock & Roll Submarine," on May 10, their first in almost 16 years.
Urge Overkill is probably best remembered for their cover of Neil Diamond's "Girl, You'll be a Woman Soon," which was used a pivotal scene of the movie "Pulp Fiction."
Less than a year after "Pulp Fiction," the band split, their last album being 1995's "Exit the Dragon." Now, after more than a decade and a half, Urge Overkill is back on the road thanks to the reunion of founders Nash Kato and Eddie Roeser. The high-energy rockers will bring their show to Summerfest July 3, playing on the Summerfest Rock Stage at 8 p.m.
In anticipation of their show, OnMilwaukee.com caught up with Kato and Roeser while they were on the road and got a hint of what to expect when Urge Overkill takes the stage.
OnMilwaukee.com: Tell us about the new album. How do you expect it to resonate with people used to "Sister Havana" or "Somebody Else's Body?"
Eddie Roeser: Some of the people who know the band know that this harkens back to some things we recorded before those songs. Those are a little more poppy songs ... this time I guess there's no reason to be commercially pop. We're a rock band that has a lot of huge hooks, sometimes those are vocally or musically based, sometimes both.
OMC: For people unfamiliar with Urge Overkill, what should they be expecting from the show on July 3?
ER: They can expect a lot of energy and they can expect songs that you can relate to even of you don't know who we are. We bring a certain form to the stage for people who like rock 'n' roll. Our music brings a lot of energy.
Nash Kato: All in a warm summer setting.
OMC: Can those familiar with the band expect a few of their favorites to pop up, or will the set showcase most of the new album?
NK: We're very fortunate to have such a large catalog to draw from; we try to tailor our live shows as an "Urge jukebox." Our repertoire consists of a lot of the favorites mixed with some of the new stuff.
ER: In a word, both.
NK: We're crowd pleasers at heart.
OMC: What is Urge Overkill's history in Milwaukee? How long has it been since your last Milwaukee performance?
ER: Milwaukee has always been really great. Urge is the kind of band where we have a select few where we're their favorite band. Talking to bands that come out of Milwaukee, they always say it's a great show. Year after year Summerfest comes around and we kept saying, "Shouldn't we be playing Summerfest?"
Milwaukee's got all the Midwestern values we like without being too big or too loud about it. When I think of Milwaukee I still think of Die Kreuzen, one of our early Touch and Go label mates.
OMC: You're here on July 3, are you going to stick around for Independence Day and see the sights Milwaukee has to offer?
ER: We're taking it as it comes. I would rather spend July 4 in Milwaukee than Chicago, it can get dangerous here. We haven't talked about it, really. That sounds like a good idea. I'll discuss it with the guys.
Facebook Comments
Disclaimer: Please note that Facebook comments are posted through Facebook and cannot be approved, edited or declined by OnMilwaukee.com. The opinions expressed in Facebook comments do not necessarily reflect those of OnMilwaukee.com or its staff.