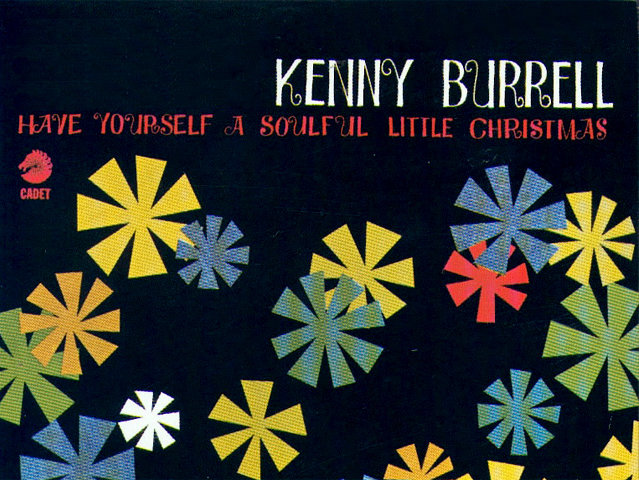 Our favorite musical holiday cheer
Beyond all the holiday pap blaring from department store speakers at this time of year, there really is some good – OK, maybe more fun than good – holiday musical cheer to be had. Here are some of our favorites.
Colleen Jurkiewicz
Reporter
Pick: Mannheim Steamroller and Mariah Carey
I have an unabashed love for Christmas music. I know that all the haters have that after-Thanksgiving rule, but for me, it's never too early. If I'm having a bad day in July, I turn my iPod to "All I Want For Christmas" from Carey's 1994 album "Merry Christmas" – or "Veni, Veni Emmanuel" from Mannheim Steamroller's 1988 classic "A Fresh Aire Christmas." I get that it's a strange combination, but Christmas, for me personally, is primarily a religious holiday with a deliciously kitschy side. Mannheim Steamroller's lush, ornate spin on classics and Mimi's fun, pop-infused sound are the perfect contrast.
Renee Lorenz
Staff writer
Pick: Trans-Siberian Orchestra
TSO is known for their elaborate rock operas and killer live shows, and while that's all well and good (my favorite TSO album is "Beethoven's Last Night") I really like their rock-inspired traditional Christmas carols. I'm not as much of a fan of their original holiday songs, but the reinvented classics like "Christmas Eve/Sarajevo 12/24" perfectly reconcile my dual tastes for rock and classical music and never fail to combat my boundless disdain for standard holiday tunes.
Jim Owczarski
Staff writer
Pick: "A Charlie Brown Christmas" by Vince Guaraldi
It's not Christmas until you hear that signature track of "Linus and Lucy." My favorite holiday song of all time is Bing Crosby's rendition of "White Christmas" and album is Mariah Carey's "Merry Christmas," yet there is something about the mixture of Guaraldi's piano and Charles Schulz's iconic characters that signifies the holiday. While I'm sure there are musical elements to this soundtrack that people like or dislike, honestly, I'm not too interested in all that – this soundtrack elicits a feeling that is just ... Christmas.
Molly Snyder
Associate editor
Pick: Esquivel's "Merry Christmas from the Space-Age Bachelor Pad"
This was the last record released in 1996 by Latin lounge legend, Juan Garcia Esquivel, often known as just Esquivel. This album is essential for any holiday cocktail party, stirring the zoom-zoom-zoom with the martinis and the mistletoe. But don't reduce this record to a bowl full of kitschy, a couple of the songs, particularly his version of "Jingle Bells," are really quite good. And "I Feel Merely Marvelous" could easily be a theme song for the most festive of los barrachos.
Bobby Tanzilo
Managing editor
Pick: Jazz, reggae and soul Christmas music
Over the years, I've come to realize there are only a few kinds of holiday music I really enjoy. One is a trio of jazz Christmas records by guitarist Kenny Burrell ("Have Yourself a Soulful Little Christmas"), organist Jimmy Smith ("Christmas Cookin'") and Vince Guaraldi ("A Charlie Brown Christmas"). Another is '60s soul and loads of great Stax and Motown artists and even James Brown made Christmas records. Finally, I enjoy a lot of Christmas reggae, including the numerous examples produced at Coxsone Dodd's Studio One and Jacob Miller and Ray I's classic, "Natty Christmas." They all put a little grit and a much needed beat into what can be some seriously dull-edged songs.
Andy Tarnoff
Publisher
Pick: Adam Sandler
OK, I won't be that guy who writes that he hates all holiday music, because it's not true. I've yet to hear a Hanukkah song that I actually like, beyond the kitsch value of Adam Sandler's stuff, so my picks are the instrumental version of "Sleigh Ride" (because it reminds me of trying to learn that challenging saxophone part in high school); "Let It Snow" (because it's a winter song, not a Christmas song), and "White Christmas" (because it was written by a Jewish guy, and it's a nice tune, to boot).
Facebook Comments
Disclaimer: Please note that Facebook comments are posted through Facebook and cannot be approved, edited or declined by OnMilwaukee.com. The opinions expressed in Facebook comments do not necessarily reflect those of OnMilwaukee.com or its staff.