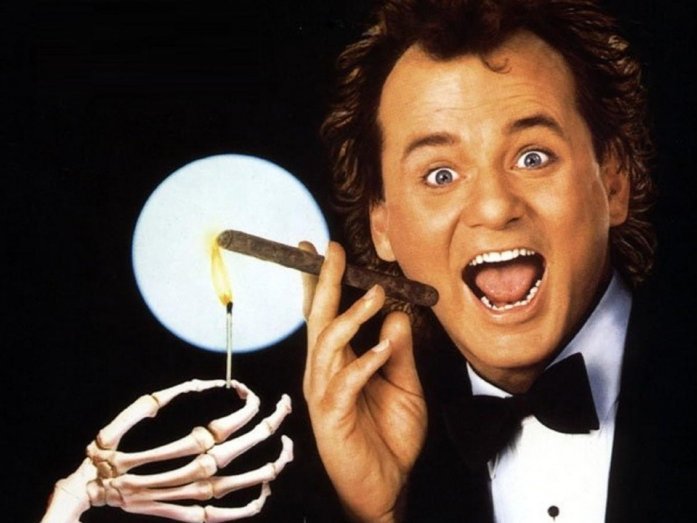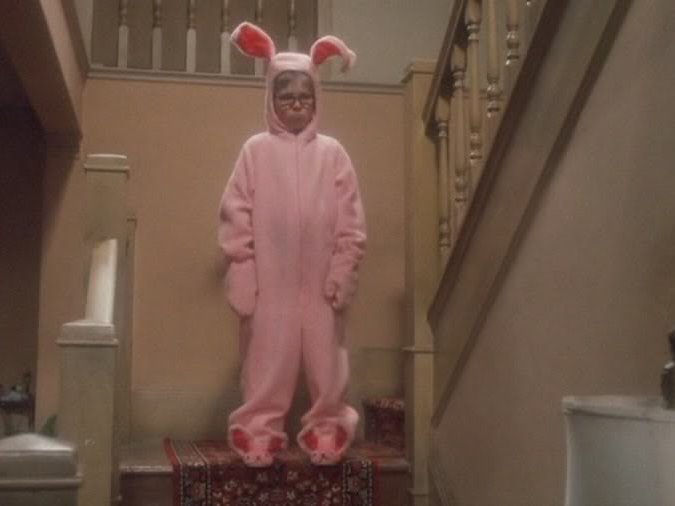 Our favorite Christmas movies
It's Christmas time, and that means it's time for cinemas and televisions across the nation to overdose on holiday specials. There are seemingly hundreds of Christmas movies scattered across the entertainment world come November and December. Some are silly. Some are serious. Almost are sappy. But a few manage to become true classics, beloved for years. Here are the OnMilwaukee.com staff's personal favorites.
Jeff Sherman
Co-founder/President
Pick(s): "Love Actually," "A Charlie Brown Christmas," "Muppets: Letters to Santa," "John Denver and The Muppets: A Christmas" and "The Polar Express"
This is a tough one. There are so many great Christmas movies. Add in all of the TV programming, and it's a bountiful bunch of cheer. For adults, "Love Actually" still scores. It's about as good as a romantic comedy can get, and it's thoughtful. For a more family fun viewing, I'm going with these: "A Charlie Brown Christmas," "Muppets: Letters to Santa," "John Denver and The Muppets: A Christmas Together," and – even with its freaky animation – I love the modern classic "The Polar Express." However you say happy holidays, Milwaukee, watch a good Christmas flick or two this season. It's good for the soul.
Carolynn Buser
Social media editor
Pick: "Scrooged"
I love Christmas and all of its happy sparkly self, so it is a bit ironic that one of my favorite holiday movies is "Scrooged," a dark but hilarious 1988 modern day (or as modern as 1988 can be now) adaptation of "The Christmas Carol." But somehow, Bill Murray as the angry, surly Frank Cross gets me every single time. The three ghosts who visit him throughout the night, trying to get him to change his jackass ways, are wacky and entertaining, though Carol Kane is my favorite. I would hit Jack Cross in the head with that toaster too, Carol.
There are plenty of laughs and some heart-touching moments in "Scrooged." So go ahead; give yourself a present this year and put this one under your tree, especially if you want your "Christmas Carol" served up just a little bit differently this year. You will be glad you did. It'll "Put A Little Love In Your Heart," just like the song sung at the end of the movie.
Bobby Tanzilo
Managing editor
Pick: "A Charlie Brown Christmas"
Ugh. I don't really have a favorite Christmas movie, but I do love animated holiday television favorites. Everything from Rudolph to Frosty to Charlie Brown – I love them, wacky old technology and all. But thanks to Vince Guaraldi's timeless and instantly recognizable soundtrack, I think "A Charlie Brown Christmas" takes the cake ... you know, the holiday fruit cake.
Dave Begel
Columnist
Pick: "A Christmas Tale"
My all time favorite is "A Christmas Tale," a French film starring Catherine Deneuve, one of the most beautiful women of all time. The story tells of the agony mixed with joy at the Christmas gathering of the Vuillard family. At the gathering, they learn that Deneuve has leukemia, which had taken a younger brother years earlier. For anyone who has been part of an uncomfortable and tense family gathering, this film rings true. You will smile, cry and relate to the magnificent array of characters.
Jim Owczarski
Sports editor
Pick: "White Christmas"
This classic is celebrating its 59th birthday this holiday season, and to me, nothing signifies the holidays more than Bing Crosby singing the title track. Crosby is Bob Wallace, Danny Kaye is Phil Davis, Rosemary Clooney is Betty Haynes and Vera-Ellen is Judy Haynes. The quartet teams up to warm the audience's heart with a romantic story revolving around the boys helping the girls save a Vermont lodge owned by Wallace and Davis' World War II commander, Major General Thomas Waverly (played by Dean Jagger). Is it a great movie? Probably not. But it is a great holiday movie, which is all that matters this time of year.
Molly Snyder
Senior writer
Pick: "Elf"
Call me a cotton-headed ninny-muggins, but I could watch "Elf" any time of year – and I have. No matter how many times I view this, every time Buddy says lines like, "This place reminds me of Santa's Workshop except it smells like mushrooms, and everyone looks like they want to hurt me," I laugh out loud. And, just like movies this time of year tend to be, there's an element of sap that softens any looming Scrooge-ness I might harbor becaus Buddy is just so freaking sweet. "I thought maybe we could make ginger bread houses, and eat cookie dough, and go ice skating, and maybe even hold hands," he says at one point. See?!
Matt Mueller
Staff writer
Pick: "A Christmas Story"
Last year, I wrote a little countdown about the best Christmas movies, and I claimed "A Christmas Story" to be the perfect Christmas film. Approximately 353 days later, nothing has particularly changed. Bob Clark's ridiculously quotable 1983 cultural touchstone still perfectly captures the holiday spirit in all of its charms and chaos, tears and triumphs.
No other Christmas movie can feel so particular in its bizarre details – the pink bunny suit, the leg lamp, the taste of Lifebuoy as compared to other brands of bar soap – yet so universal when it comes to the overall emotions of the holidays and family. The story's mix of sincere sentimentality and cynicism works just as much for me now as when I first watched it many, many Christmases ago.
Maybe most importantly, though, "A Christmas Story" is possibly only the most quoted movie in my household (or at least tied with "Goodfellas," "Bull Durham" and "Airplane"). It just wouldn't be Christmas in the Mueller house without someone yelling "Bumpuses!" or imitating Mrs. Schwartz's shocked, shrill "WHAAAAAAAAAAAAT!?"
Actually...wait, I changed my mind. My pick is the Hulk Hogan classic "Santa With Muscles."
Facebook Comments
Disclaimer: Please note that Facebook comments are posted through Facebook and cannot be approved, edited or declined by OnMilwaukee.com. The opinions expressed in Facebook comments do not necessarily reflect those of OnMilwaukee.com or its staff.