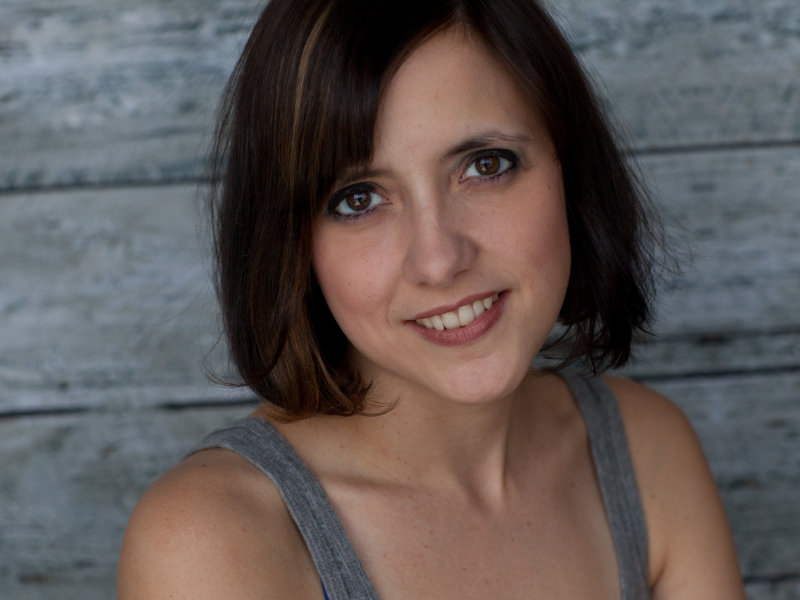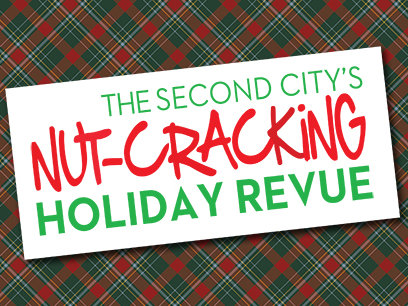 Hovde, Second City bring new holiday stage special to Cream City
For the second year in a row, the crew down at The Second City in Chicago is coming up to Milwaukee for the holidays to present a holiday comedy special, this time called "The Second City's Nut-Cracking Holiday Revue."
The show combines classic scripted sketches developed by some of the comedy troupe's legendary former cast members, as well as the improv comedy they're most famous for.
Megan Hovde, one of the stars of the show, got into comedy back in the late '90s while watching her brother Matt, who also performs with The Second City (she swears there's no sibling rivalry). She started studying comedy with the famed comedy troupe back in 2000 and was then hired in 2003. OnMilwaukee caught up with Hovde to ask about the holiday revue, being a part of The Second City and why "The Golden Girls" is one of her comedy icons.
OnMilwaukee.com: How did you audition for Second City, and how did that process go?
Megan Hovde: I auditioned originally right when I finished at the conservatory with the training program. Finished that and did my first audition. It was fine; nothing happened from that. Then I did a second one of those, and after that, I got hired to understudy the children's show that they were doing. Did that for a little bit.
Then my third audition was invite only. They invited some women they had been watching over the last little bit of time, and from that invite only audition, I got hired into the touring company in 2003. So I understudied at the touring company and started moving up in that way.
OMC: How does it feel to be a part of an organization and comedy troupe that has such a history of famous comedians and groundbreaking comedy?
MH: It's very cool. (laughs) It's great. There are times when I get on the stages in Chicago or doing a touring show on the stages where I have moments of like, wow, so many amazing comedians have been on this stage, doing their thing. People like Steve Carell and Stephen Colbert and Tina Fey and Rachel Dratch and Amy Sedaris and all of these people. There's something really inspiring to be on the same stage that they created comedy on, so that's something that I've definitely felt.
OMC: Who are your personal comedy inspirations?
MH: I have so many, but I would say the root of it would be some of the television that I watched growing up. Like "The Golden Girls." I honestly, truly learned a lot about character work and ensemble work and chemistry and timing from "The Golden Girls." (laughs) All of them. Every one of them. That definitely influenced me. And then some other sitcoms, like "The Cosby Show."
I always really enjoyed character and relationship based comedies on TV. Those always interested me, and I think that's the start of sort of my comedic roots. More recently, there's a ton of people – Second City alums that are strong, but then also others. Tina Fey is obviously still trailblazing and creating and making things happen. Kristen Wiig is just so funny and wonderful. Melissa McCarthy, I think, is great.
OMC: I have to ask: Who was your favorite "Golden Girl?"
MH: (laughs) Well, again, it's so silly to say all of them, but Rose was so great as just a character type. I think a part of the reason why that show was so good is because you could see a list of lines and moments without character names, and you would know who said each one because the characters were so strong. But I think the comedy with the character of Rose was set up so perfectly that she could say two words, and you understood the root of the joke, the relationship that was happening, everything.
OMC: I'd like to hear in your words what is the story of "Second City's Nut-Cracking Holiday Revue"?
MH: Well, it's archived material from Second City that's about familial relationships during the holidays and explores the specific things that people go through when the holiday season comes around.
OMC: Do you guys have consistent specific characters that you play, or do you play different ones?
MH: All of us play a whole bunch of different characters. We all play anywhere from eight to a dozen characters in different sketches in the show. I play a whole bunch of different ages and a bunch of different perspectives. That's kind of a part of the fun of what we do. Within one show, I get to go through and be all of those different types of people.
OMC: How do you practice and train for the show?
MH: The majority of the show is actually scripted. It's sketch work that was born out of improvisation. What we do at Second City is that our archive material of sketches were created using improv in some way, shape or form, but then once they are created, they are scripted sketches. So a big part of our rehearsal process is learning those scenes, learning our lines and learning the blocking. The same thing you'd do in traditional theater.
And then we have about 20 to 25 percent of the show that will be improv specifically. Those pieces are introduced as improvisation, and we play an improv game in front of the audience that's taking on suggestions. To practice for that, we do our job, and we do our thing. We perform around the city throughout the year and hone our skills to play those games and do those scenes based on suggestions. That's kind of an on-the-job training once you start working here.
OMC: So if the show is a combination of scripted and improv comedy, which do you prefer?
MH: I honestly and truly enjoy both equally, especially with the comedy work at Second City. Part of what I love about my job is getting to both of those things. Improvisation is so fun because you never know what's going to happen, and the moments that are successful are like being at the top of a roller coaster hill. Succeeding feels so great and fun. But a lot of the sketches and the acting I get to do in the sketches is also fulfilling to me because I like to take on characters. Whether that's in a scripted piece or improvising characters, it's fun both ways for me.
It's fun especially to do our archive work as well. It's fun to do tried-and-true material that our predecessors have created and have a chance to bring it to life, sort of be a part of the work that way too.
"The Second City Nut-Cracking Holiday Revue" runs Dec. 5-15 at the Marcus Center for the Performing Arts. For more information, visit the website.
Facebook Comments
Disclaimer: Please note that Facebook comments are posted through Facebook and cannot be approved, edited or declined by OnMilwaukee.com. The opinions expressed in Facebook comments do not necessarily reflect those of OnMilwaukee.com or its staff.