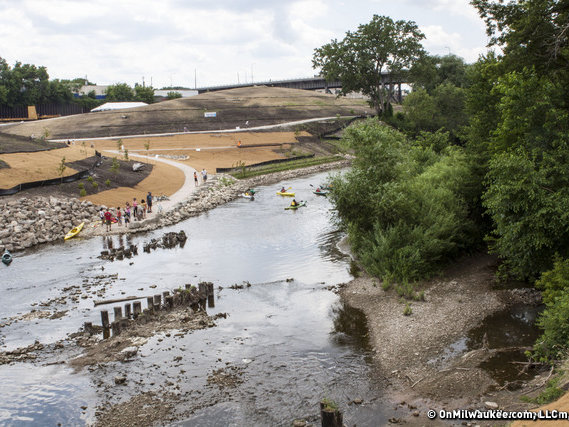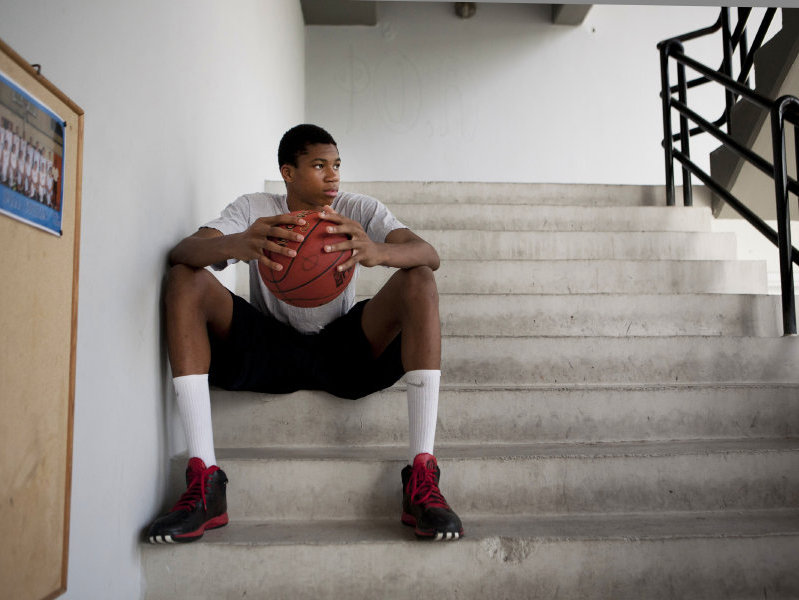 2013 picks: Jeff Sherman
2013 was another great years. It was filled with events, stand out people, cool new spaces and much more. I've blocked out the "bad," and remember the good with this edition of my annual year in review.
Concerts: I knew absolutely nothing other than Steve Martin played the banjo before heading to the Steep Canyon Rangers, Steve Martin, Edie Brickell show at The Pabst in July. It turned out to be a very fun evening of music, comedy and more. I loved it. On the country tip, Tim McGraw's greatest hits-filled gig at Summerfest showed why he's dominated the genre's charts for so long. He powered through his set and did what a great performer should, made you sing, dance and kind of forget about life for a while.
Events: Two Milwaukee events really stood tall in 2013. The opening of Three Bridges Park in the Menomonee Valley and the return of the MECCA floor to the Arena. Both attracted national attention to Milwaukee because of their local, only-in-Milwaukee nature. The park's amazing and the MECCA floor symbolizes what art, basketball and community mean in this city.
Business moves: Alterra's move to become Colectivo and Northwestern Mutual's announcement of its new Downtown development dominated in this category. OnMilwaukee.com proudly was the first to report the Colectivo news while cheering three entrepreneurs who have done it right. As for NML, they are Milwaukee and their renewed commitment to Downtown cannot be underestimated.
Movie: "Gravity" was everything I love in a movie that I see at a theater. Entertaining, engrossing, a bit out there and captivating. Haters are going to hate, but I loved it.
TV shows: The only live TV that I watched in 2013 were Bucks, Brewers, Marquette and a few Packers games. Otherwise, it's an on-demand world and one that I loved. The best of the best? "House of Cards," "Louie," "Real Sports with Bryant Gumbel," and HBO's "24/7 Red Wings/Maple Leafs: Road to the NHL Winter Classic."
Fresh face of the year: The Bucks' Giannis Antetokounmpo easily wins this category. Green, Greek and growing!
Book: I'm only half way into "The Reason I Jump: The Inner Voice of a Thirteen-Year-Old Boy with Autism," but it's simply remarkable on so many levels. The basketball dude in me also liked Phil Jackson's "Eleven Rings,' and while some don't care for the big church style of Joel Osteen, his "Break Out" contained simple, easy faith reminders.
New space: Three cheers to 889 and Stone Creek Coffee for giving amazing new life to the old Barclay Gallery space. It's a perfect fit for the Fifth Ward/Walker's Point neighborhood.
Collaboration: If you haven't seen our new marketplace, check it out. Big potential, with Okanjo, to continue to create a rise in tides that lifts all Milwaukee boats this year and many years into the future.
Live sporting events: Marquette's run to the Elite Eight was amazing and its win over Butler was awesome. Marquette gave Butler a chance with a late possession turn over, but Butler couldn't convert a game-winning 3-pointer. The best sports event, though? The 2013 MLS Cup. The game was simply beautiful. Extra time and a shoot out. Really makes me want a team for Milwaukee. Let's add that to the 2014 goal list, OK?
Milwaukeeans of the year: The directors of Milwaukee's many Business Improvement Districts (BIDs). Yes, we're honored to work with many of them and I'm on a few boards and committees. These leaders truly make things happen and they need to be cheered! To name a few, Beth Weirick, Jim Plaisted, Stacie Callies, Steph Salvia, Nancy O'Keefe, Kim Morris, Nancy Bush, Jerome Knapp, Keith Stanley, Debra Patti, Laura Bray, Tom Rave and Jake Provan, Listed in no particular order, so sorry if I forgot someone.
Until next year, onward, upward and On Milwaukee.
Facebook Comments
Disclaimer: Please note that Facebook comments are posted through Facebook and cannot be approved, edited or declined by OnMilwaukee.com. The opinions expressed in Facebook comments do not necessarily reflect those of OnMilwaukee.com or its staff.