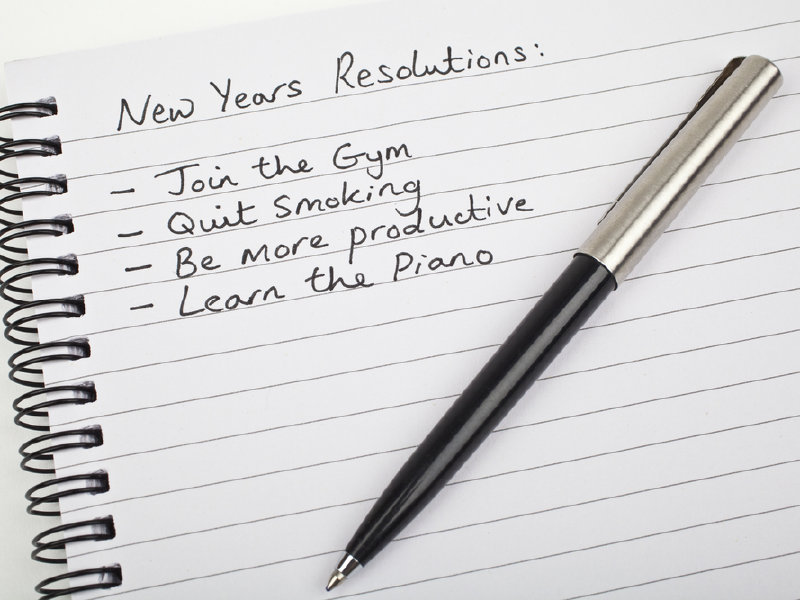 Social Circle: Did you make / keep your 2013 resolutions?
Before we look forward to 2014, OnMilwaukee.com asked the Social Circle to reflect on the year that has almost passed and determine is their resolutions were achieved or not. Turns out, for the most part, they were.
What about you? Did you make a resolution in 2013 and, if so, did you achieve it?
Brian Brehmer: "In a way i did, because I was working on getting rid of some of the deeply rooted anger I have felt toward one person, that has grown and built up over the years. Not quite there yet, but have gotten better."
Woody Burns: "I gained 20 pounds... which was my resolution."
Matt Gergeni: "Yep. Still breathing ..."
Bill Hartz: "I made a resolution to not make resolutions, so far so good."
Andrea Judson: "I never make resolutions but this year I will. I will attempt to put away my phone while talking to others. I try to be courteous with friends and extended family but am worse with my kids and husband. People are much more important than anything on the phone/computer and as I know well, life can be cut short at any moment so make time count."
Craig Kellerman: "I quit caffeine."
Catherine Koons Hubbard: "I decided to give up resolutions last year and felt the most wonderful sense of freedom and probably not by accident but certainly not intentionally either, I achieved several goals that I had never managed to reach other years."
Meredith Lynne: "No soda and no buying pasta from the grocery store. I had nine boxes at the start of the year in my pantry."
Laura Martin: "I wanted to become even more kick ass, and I did!"
Jessica McCormick: "I resolved to make 2013 better than the year before. Followed through on that by working out and getting a little more organized."
Cheryle Parker: "Mine was to make healthier choices and to take care of myself better. I had medical test done, picked better food choices and lost some weight. I have much more weight to lose but I am keeping up with my 2014 'A healthier me resolution.'"
Clive Promhows: "To make a positive difference."
Ari Rosenthal: "Yes, to live another year ..."
Becky Tesch: "I have been working on not being late for things. It's been two or three years in the making, and it has been quite successful. Being late is so stressful! Leaving on time not having to speed and break traffic laws, and arriving without having to apologize and therefore being able to be fully present, has been awesome. I'm glad I made the resolution. I'm still late for things occasionally, but it has really reduced stress in my life to generally be more on time, and to practice thinking ahead about when I need to leave and getting in gear to do it."
Leilani Van Hoomissen: "I vowed to read 10,000 pages. I actually read over 20,000. Best resolution ever."
Steve Weinstein: "I started working with a personal trainer and lost 23 pounds since Jan. 7, 2013."
Marc Weise: "Drink more. Eat more junk food. Victory!"
Facebook Comments
Disclaimer: Please note that Facebook comments are posted through Facebook and cannot be approved, edited or declined by OnMilwaukee.com. The opinions expressed in Facebook comments do not necessarily reflect those of OnMilwaukee.com or its staff.