The Milwaukee Brewers have played 92 games. The team has been in first place for 89 of them. Yet if you take the temperature of the fan base on talk radio and social media, it seems like no one outside the ballpark is happy about it. Well, some research bears out that Brewers fans are in an unhappy marriage with their team - just like their neighbors 90 miles to the south. Read more...
Top Story In Festivals Guide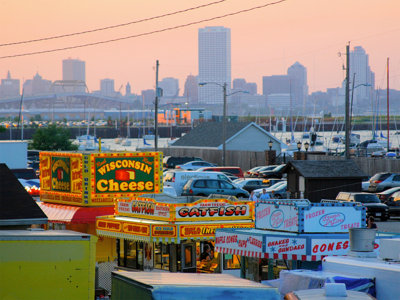 The 65th annual South Shore Frolics, originally known as the South Shore Water Frolics, is all about community. If you live in Bay View, you'll be glad you do after checking out this old favorite.The famous parade down Kinnickinnic Avenue will have kids scramble for some candy and the fireworks display that caps each night will make spectators gaze with excitement.
See More Stories In Festival Guide …
Milwaukee Area Event Calendar
More Featured Articles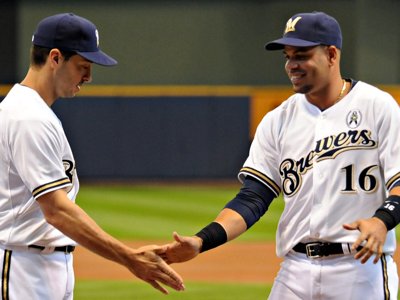 As one of baseball's best teams, the Milwaukee Brewers were honored with four selections to the Major League Baseball All-Star game in Minneapolis on July 15. Outfielder Carlos Gomez and third baseman Aramis Ramirez were voted in as starters by the fans while catcher Jonathan Lucroy and closer Francisco Rodriguez were selected by the players.
See More Stories In Sports …
The Milwaukee Brewers put an emphasis on getting off to a hot start this offseason, and it was a goal they accomplished. They've since been able to build on that, and their cushion over .500 has created a new level of confidence.
See More Stories In Sports …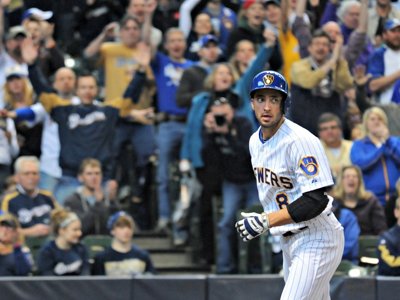 Theo Brunner has family from Cross Plains and Todd Rogers is the last active AVP Beach Volleyball player to have served it it up on Bradford Beach. The pair make a homecoming of sorts this week as part of the tour's return to Milwaukee after a 16-year absence.
See More Stories In Sports …
From Our Partners
I wanted to hate Stirling Soap Co.'s Ben Franklin soap! Okay, well let me explain.  I should preface this by saying any discussion of scents is always YMMV. What is precious to one man could be equivalent to "poison" for another. So take what I say next about the scent to be my own opinion. Ben Franklin Shaving Soap - Scent vs. Performance Any soap that includes the explanation "...smells like an older gentleman's pantaloons at the end of a hot July day in Philadelphia, drafting important documents with no air conditioner." Is bound to make you a little suspicious...
See More Stories From sharpologist.com …
A lot goes into planning a wedding shower, as those of you who have been through the process will know. These are my top tips for making sure the day is just as wonderful as the bride-to-be.
See More Stories From wedinmilwaukee.com …
We all have fond memories of summer fun on school playgrounds (don't we?). This year, Milwaukee school playgrounds are back open offering a wide range of free fun for city kids. I can remember one summer when the high school near my house opened up for the summer and was flooded with kids who played [...]
See More Stories From schoolmattersmke.com …
Coming Soon On OnMilwaukee.com…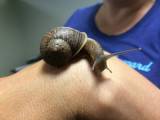 Unusual pets
Hipster origins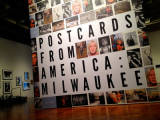 "Postcards from America"
Hottest Kitchen Finalists