Monday marked the beginning of the 2014-15 season for the Milwaukee Bucks with media day, and training camp begins today. New owners Wes Edens and Marc Lasry were on hand. New coach Jason Kidd led off the question-and-answer session. While many questions about the team will take time to answer, what is clear is that a new era has begun. Read more...
Editors' Pick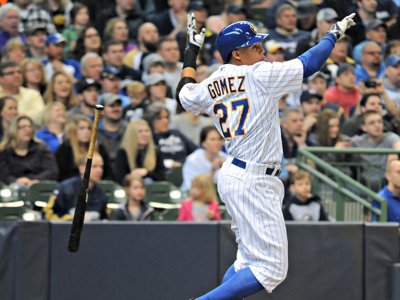 Carlos Gomez hasn't lost any style at the plate, but he's added far more substance in a 2014 campaign that resulted in another All-Star berth and a year in which he is on track to set multiple career highs at the plate.
See More Stories In Sports …
Milwaukee Area Event Calendar
More Featured Articles
Three weeks are in the books, and some trends are developing. Perhaps members of the Green Bay Packers offense are weighing down your team. Maybe every one of your running backs is injured or suspended. We're here to help.
See More Stories In Sports …
I gave up a lifetime of playing golf three years ago for a number of reasons, not the least of which was the surprise and sudden death of my closest golf partner. Friday I am going to play golf again. Why, I'm not sure. I have cleaned my clubs, found my shoes and freshened my golf glove and I'm ready to give it another test. Like they say, no fool like an old fool.
See More Stories In Sports …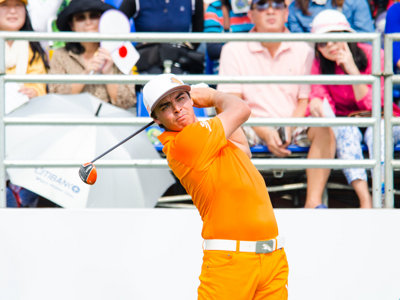 Two years after the "Meltdown at Medinah" in which Team USA blew a commanding lead on the final day, the Americans head overseas as heavy underdogs to Team Europe in the 40th Ryder Cup. History says they'll come back without the Cup as well.
See More Stories In Sports …
From Our Partners
Acne on its own can be bad enough.  Dealing with trying to shave with acne can be misery.  But Sharpologist is all about enjoying your shave.  So I have collected wisdom from around the 'net-including Acne.org, forums, and my own experiences-to deal with the problem. Preparation Preparing the face for shaving is an important part of the process but with acne it requires some extra thought. In addition to hydrating the skin and hair, softening it for the shave, you also need to think about cleaning dirt and especially reducing the amount and spread of bacteria on the skin. I know squeezing a pimple isn't...
See More Stories From sharpologist.com …
From Kate Middleton to Carrie Underwood, you've likely seen a number of celebrity brides option for a "second look." No, we're not talking about a specific moment or photography element. A second bridal look has grown to become a popular trend within the world of weddings, where a bride opts to don a second gown for her wedding reception.
See More Stories From wedinmilwaukee.com …
By Talonda Lipsey-Brown - Dear Miss, You won't remember me or my name. You have flunked so many of us. On the other hand, I have often had thoughts about you and the other teachers, and about that institution which you call "school" and about the kids that you flunk. You flunk us right out [...]
See More Stories From schoolmattersmke.com …
Coming Soon On OnMilwaukee.com…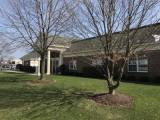 Carmex lip balm
Hue Tosa
Week 5 picks
Italian paintings at MAM