For two years, Scooter Gennett has been preparing for this chance, this season. With former All-Star Rickie Weeks now gone, the young second baseman has a chance to secure his chance to be the club's "future" by performing in the present. Read more...
Editors' Pick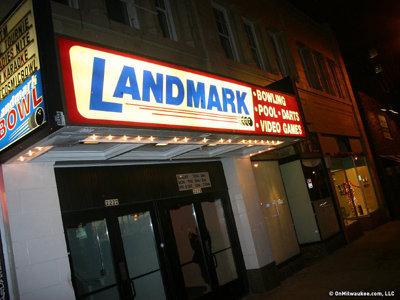 Milwaukee Area Event Calendar
More Featured Articles
A throwback throw up
The jersey-maker Mitchell & Ness released a sales graphic that shows that the most popular throwback jersey in the state of Wisconsin is Kobe Bryant's No. 8. Really? No Packers?! No Bucks or Brewers? And, to make matters worse, the only Packers jersey in the country is being purchased in Kansas, of all places. So much for having great sports fans.
See more stories in Sports …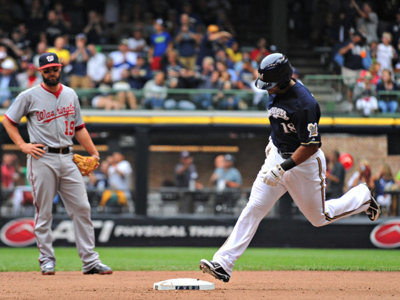 Time for Brewers' Khris Davis to shine
With one full season now under his belt, Milwaukee Brewers left fielder Khris Davis is looking to solidify his spot as an everyday power producer for the organization.
See more stories in Sports …
Ron Roenicke had the team option through next season picked up, but that decision may well not be the best thing for the Brewers. Lame ducks have the freedom to take risks and be creative which is something the team could use.
See more stories in Sports …
The two Division I men's basketball programs in Milwaukee are spectators during March Madness, as Marquette University bowed out in the second round of the Big East tournament and the University of Wisconsin-Milwaukee was ineligible for postseason play. We take a look back at a tough year for Milwaukee hoops.
See more stories in Sports …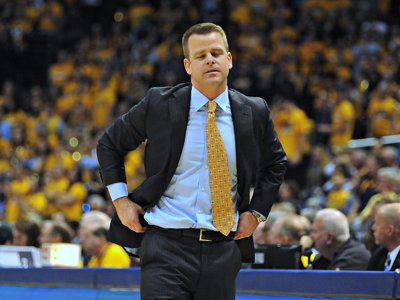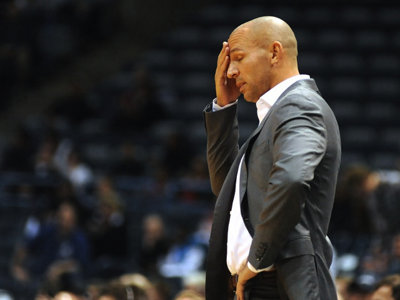 The Milwaukee Bucks have lost four in a row and 11 of their last 14, and the team is losing its grip on a once solid playoff position. This young team is finding out just how hard it is to win playoff-type games on a nightly basis, and they are looking for a spark.
See more stories in Sports …
From Our Partners
Students, community leaders, public officials, and law enforcement representatives gathered in Turner Hall to work towards a more peaceful and understanding community.
See More Stories From milwaukeenns.org …
5 Songs is the secret soundtrack. It's the special playlist. 5 Songs with heart. The ones that really get under our skins and into our bones. But they are yours, too. They're yours, and musicians', and basketball players' songs, too.
See More Stories From www.radiomilwaukee.org …
Laurelyn is a fine art film wedding photographer based in Milwaukee, and travels all over the state (and beyond) to document engagements and weddings. She specializes in authentic, organic, simple imagery that portrays all the love and candid emotion that exists on a wedding day.
See More Stories From wedinmilwaukee.com …
Students gathered in the Union Concourse March 4 to make the pledge to "Spread the Word to End the Word" and to get their pictures taken afterwards. Tables aligned with piles of shirts containing the phrase "Spread the Word to End the Word" lead the front of this display along with large white boards with [...] The post Spreading the Word to End the Word at UW-Milwaukee appeared first on Media Milwaukee.
See More Stories From mediamilwaukee.com …
With proposed legislation under discussion to bring to Milwaukee some of the education reform efforts that affected New Orleans after Hurricane Katrina, the Milwaukee Board of School...
See More Stories From schoolmattersmke.com …
Coming Soon On OnMilwaukee.com…
8 great MKE bookshops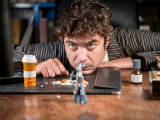 Free Italian festival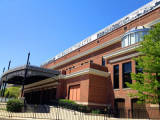 Theatre & Arena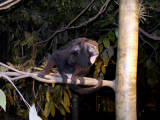 Insider tips