Former Wisconsin Badgers head football coach and current athletic director Barry Alvarez was profiled in the Wall Street Journal, but not for his accomplishments on the Madison campus. No, it was about his spectacular cabana behind his home. Read more...
Top Story In Festivals Guide
Just when you think you might be "festival-ed out," there's one event that's so unique it's worth squeezing in: the Wisconsin Highland Games & Celtic Fling at the Waukesha County Expo Center.
See More Stories In Festival Guide …
Milwaukee Area Event Calendar
More Featured Articles
I spent a lot of time in the last week watching the Little League World Series baseball games, but watching these kids I found myself wondering whether it's really a good thing for kids to take something like baseball this seriously at this early an age.
See More Stories In Sports …
The preseason is good for everyone, from players to coaches to the flag guy (who fell running out of the tunnel) to even the guys covering the team. Read on to see why I was reminded to never count the chickens before they hatch, and some other observations after the third preseason game.
See More Stories In Sports …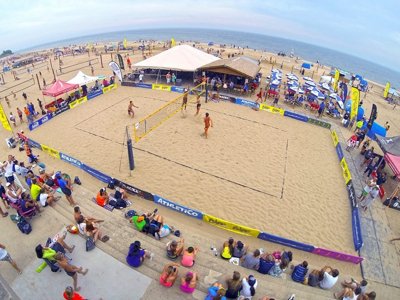 Todd Gawronski - who almost single-handedly transformed Bradford Beach from a desolate, dirty and dangerous place into the sparkling safe location it is now - is spreading his wings to six other Milwaukee County parks, with more to come.
See More Stories In Sports …
From Our Partners
Like many of those already on Sharpologist, I've made a regular routine of wet shaving to maintain my appearance. I first took the plunge into this wide, wonderful world last year when I bought a vintage 1930's Schick injector razor. I've since upgraded to a Parker 22R DE razor, and, although my setup is quite humble compared with many others that I've seen (shoutout to /r/wicked_edge!), I find that my shaving experience is still profoundly greater than it ever was while using cartridge razors.  I decided to use a 3D printer to create a shaving stand for my shaving gear....
See More Stories From sharpologist.com …
Milwaukee Neighborhood News Service asked Wisconsin legislators to share their views on legalization of marijuana and criminal penalties related to possession of the drug.
See More Stories From milwaukeenns.org …
Autumn is such a great time of year! It gives us all a sense of relief and a moment to catch our breath after the busy, warm summer months. What a perfect season to have a wedding! Not only does this fresh season bring a crisp breeze, but it magically changes the colors of our world from the bright pastel shades to the rich, deep and subtle warm hues of fall. With the gradual change of colors and a vast variety of color palettes, brides have so many options for their custom wedding flowers.
See More Stories From wedinmilwaukee.com …
Taking something of a page from the book of the district's successful public Montessori schools, all MPS schools this year will use a staggered start to help introduce primary-aged children to their schools. In the past, the Montessori schools -- whose K3, K4 and K5 kids share classrooms -- welcomed K5 students on the first [...]
See More Stories From schoolmattersmke.com …
Coming Soon On OnMilwaukee.com…
Best local getaway spot?
MkeKitchen and more
Stargazing at Yerkes
Dinner Lab Milwaukee