Football, it can be argued, is the ultimate team game. An individual can't succeed without the the help of 10 others. But in the case of the Green Bay Packers and Aaron Rodgers, is it as simple as saying as he goes, so goes the team? The numbers seem to bear that out. Read more...
Editors' Pick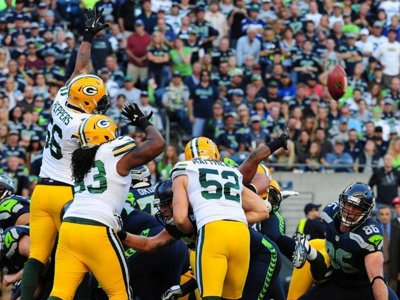 Julius Peppers is adding to his Hall of Fame resume in his first year with the Green Bay Packers, taking to a new position and helping lead an improving defense. But he also is a difference-maker in the third phase of the game, and at any moment, his hidden talent can turn the tide of a game.
See More Stories In Sports …
Milwaukee Area Event Calendar
More Featured Articles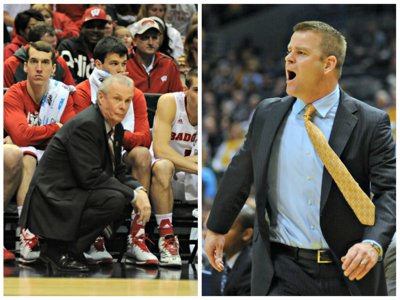 In the 121st meeting between the two programs, fireworks are the rule, rather than the exception between the Wisconsin Badgers and Marquette Golden Eagles.
See More Stories In Sports …
OnMilwaukee.com reported that the Milwaukee Bucks were negotiating to purchase the Journal Sentinel buildings, commonly known as the Journal Square, with the intention of using the space for a new multi-purpose arena. ScopeBridge LLC helped us visualize what an arena could look like, and show that a multi-use stadium could indeed fit within that area just off the Milwaukee River and Pere Marquette Park.
See More Stories In Sports …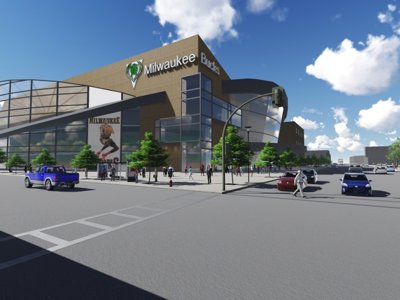 Heading in to Sunday afternoon, many presumed the matchup between the Green Bay Packers and the Philadelphia Eagles would have a playoff feel, with the Packers getting a true challenge at home for the first time in 2014. Neither was the case, as Aaron Rodgers picked apart another opponent at Lambeau Field in another blowout victory.
See More Stories In Sports …
From Our Partners
By Quin Voet Game Start. Many retro gamers gathered Friday, the 7th of November, at the 8th Note Coffee House in the Union for Retro Game Day to play their favorite Nintendo 64, Super Nintendo and PlayStation games. Level 1. Gamers surrounded 4 T.V.s around the 8th Note, playing their timeless classic favorites including Super [...] The post Retro Gamers Pack 8th Note Coffeehouse appeared first on Media Milwaukee.
See More Stories From mediamilwaukee.com …
I'm honored to work with the good folks at Milwaukee Public Library's Central Library, 814 W. Wisconsin Ave., on a small exhibit and panel discussion that look into Milwaukee's historic public schoolhouses. In recent weeks, I teamed with librarians in the library's Art, Music & Recreation and Frank P. Zeidler Humanities Room -- as well [...]
See More Stories From schoolmattersmke.com …
Basically If I can't understand the ingredients I don't want it. The world of aftershave has dominated my face for as long as shave soap has. I love the smell of the Classic Old Spice, but I can't stand the burn, and my skin dries out completely. I'm not a fan of Alcohol on my face, so I tried some other aftershave creams, balms, what have you. Looking at the back of these containers left me  dumbfounded. What is Dimethicone, or Acryloydimethyl Taurate Copolymer, just to name a couple of ingredients listed on the back of the packages. Take a...
See More Stories From sharpologist.com …
In my last post, we tackled a few of your hair concerns. But we still have one of the most personal and transformational services to cover...The Makeup Application. As I've mentioned previously, at WELL Spa + Salon, we really recommend scheduling a trial ahead of time, as makeup can be tricky and we want to ensure your day begins without a hitch (no pun intended).
See More Stories From wedinmilwaukee.com …
Coming Soon On OnMilwaukee.com…
Historical photomontages
Christmas Tree Buying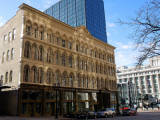 Iron Block Building
Deluxe CD reissues