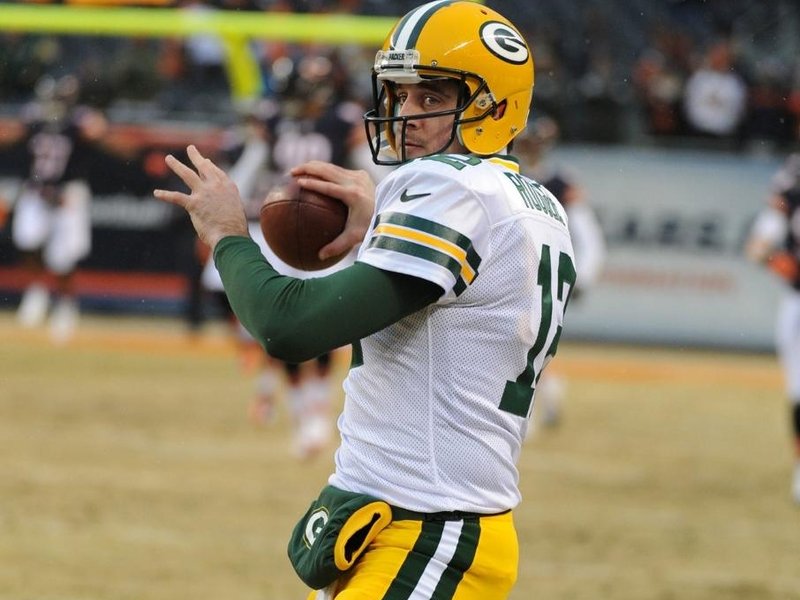 Abiding love of Packers puts the rest to shame
I guess the song was right.
You DON'T tug on Superman's cape.
Superman, in this case Aaron Rodgers, got his cape tugged and responded with a miracle throw that sent millions of people into the kind of ecstasy usually reserved for things like a Papal Blessing, an unexpected and glorious sexual encounter or winning ticket in the lottery.
So, yes, our quarterback rescued from the officially damaged list, came back stronger than ever as he led the Packers to the NFC North title with that miracle of a win over the Bears on Sunday.
Thrilling? Of course! Exciting? Beyond belief! A certifiable miracle? No doubt!
But there is something deeper here. Something between we fans and this football team. An it's not an easy thing to explain.
We love the Milwaukee Bucks and we love the Milwaukee Brewers. Hell, maybe some of us even love the Admirals and the Wave.
But comparing our love for them with our love for the Packers is like comparing our love for our first child with our love of pizza. I think it's a given that the Green Bay Packers have place in our hearts where there is room for only one.
But, why? What is it about this relationship that makes it a bond unlike any other in sports, heck yunike almost any other in life.
I think history plays a role. The Packers were one of the founders of the National Football League. They have been a good team most of the time. Oh, there have been down stretches, but generally speaking they have competed on equal footing with the big cities in this country.
There is no logical way that a team in a city the size of Green Bay should even exist today. But thanks to smart management and the revenue sharing of the NFL, the Packers don't just exist. They flourish.
But the love affair depth is something more than history and Super Bowls and David vs. Goliath. It is more than Don Hutson and Bart Starr and Ray Nitschke and Brett Favre and Aaron Rodgers and Donald Driver. It's more than Bob Harlan and Ron Wolf and Mike Holmgren.
Above all of that, the reason for the love affair is us. Ourselves. It takes two people tp have a love affair and two people to have a marriage.
On one side we have all the Packer stuff. On the other side, we've got us.
Make no mistake about it, a big part of the love affair with this team has to do with us. I have been in every city in the league, every city in the NBA and every city with a baseball team, and no place are the fans as nice as we are. It's not even close.
We are much, much nicer than the fans in any other city. Listen to the callers to sports talk shows in Chicago after that game last Sunday. The calls and the hosts called for everything from killing Jay Cutler and the entire defensive backfield to firing all the coaches to calling out the defensive line as a bunch of crybaby wimps.
In Milwaukee, after a Packer loss, we search for a bright spot. We want to give the guy another chance. We even have some praise for the winning team. We are the ultimate "wait 'til next week" fans.
The cynics from the big cities laugh at us. They think we are hicks. But they are wrong.
They equate hickness with niceness. But they are wrong.
Because we are nice, we help create an atmosphere of love and support. We are a part of the Green Bay way of doing things. It's an honorable way. It's a decent way.
And it's our way. We share that way with the organization. We truly are in this together, but the way we approach our football and the way we approach our lives.
And that, more than anything else, helps explain why our love for the Packers is so unique, and so deep.
Facebook Comments
Disclaimer: Please note that Facebook comments are posted through Facebook and cannot be approved, edited or declined by OnMilwaukee.com. The opinions expressed in Facebook comments do not necessarily reflect those of OnMilwaukee.com or its staff.