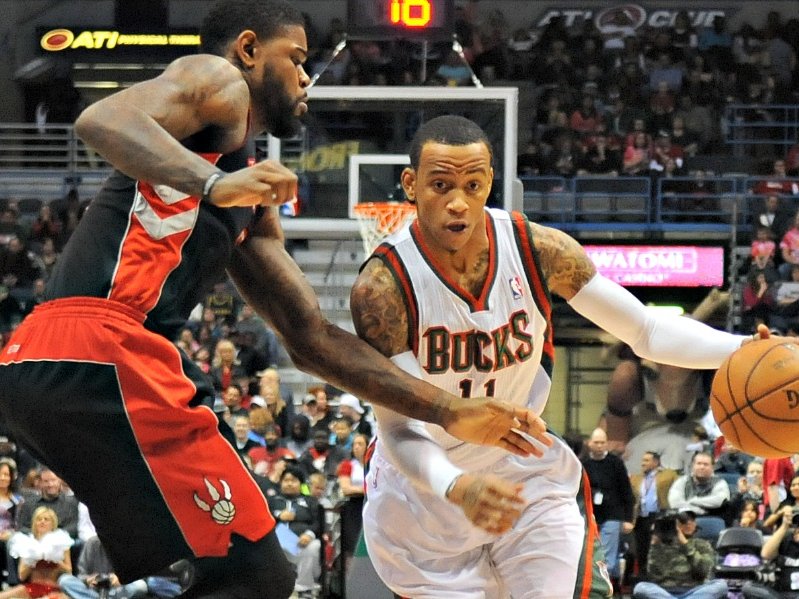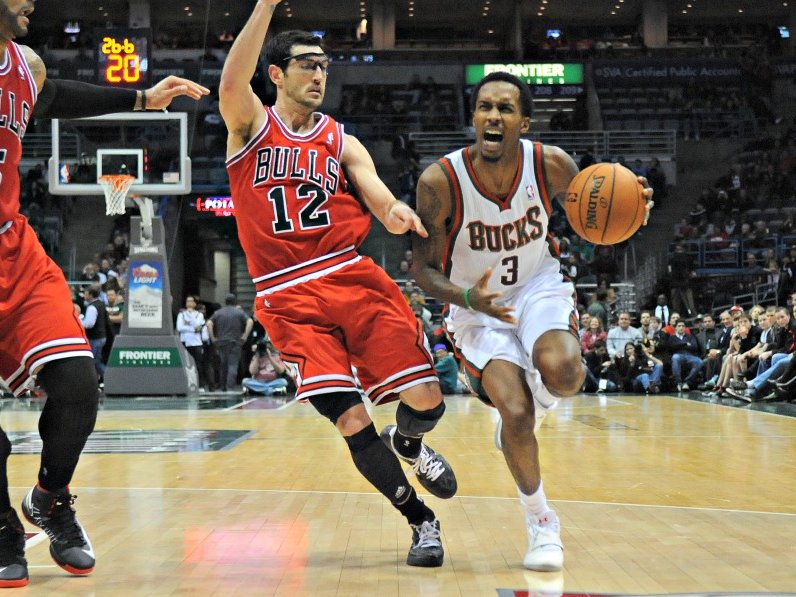 Jennings, Ellis: They are who we thought they were
It took a little while, but Brandon Jennings and Monta Ellis were finally introduced to their new teams and cities over the last three weeks, Jennings in Detroit on Aug. 6 and Ellis in Dallas Aug. 15. As expected, we heard about new beginnings and great new teammates. And, as expected, we heard the pair rip the Milwaukee Bucks and their old teammates.
Jennings, who I frequently said the Bucks should lock up, offered up these gems:
"The things that I was doing in Milwaukee, I won't have to do here, take all those bad shots, because we have so many pieces."
"I can just actually be myself and be who I was five years ago when I was in high school, playing AAU basketball."
Not be outdone, Ellis let loose with the following:
"When you're in a place where you're unhappy, it's very hard to perform to your best ability."
"So this is a new beginning, a new fresh start, better organization, better teammates."
"I don't really have to shoot the ball as much on this team. The previous team I been on, like I said once before, I had to do 60 percent of the work no matter what the situation is."
"So that's going to get me back to being efficient, that's going to get me back to being more consistent and it's going to get me back to playing Monta basketball."
This is interesting to me on a number of levels.
One, we learned Ellis was forced to do 60 percent of everything because Jennings took so many bad shots. Or was it that Jennings took so many bad shots because Ellis was doing 60 percent of everything? Chicken and the egg, I guess.
Two, you would think these two would've been humbled by the fact that neither got the "respect" in the way many athletes define it – the number of years and dollars they were looking for on the open market.
Ellis signed for three years and $25 million, or about $8.3 annually. Jennings, in a sign-and-trade, got $24 million over three years for an $8 million average. For Ellis, it's a significant pay cut from the $11 million he made annually the last five years. For Jennings, it's a raise off his rookie deal, but far less than what he expected to make.
Finally, you would think they would have been humbled by the fact that they were not only not the No. 1 priority for their new teams, but their new teams don't even feel like they're franchise players based not only on the money, but by other roster moves.
In Detroit, Rodney Stuckey is a six-year veteran but is only 26, and has career averages of 13.4 points and 4.2 assists in nearly 30 minutes per game. His career Player Efficiency Rating (PER) is 15.6 while Jennings' is 16.1. Both, basically, are average point guards.
The Pistons also brought back Chauncey Billups, a hardened veteran and Detroit hero. Yes he's old, and may only play 10 to 11 minutes per game, but those are still minutes, and he'll command far more respect from the team and organization than Jennings ever will.
Rookie point guard Peyton Siva and veteran point Will Bynum are also currently on the roster.
Down in Dallas, the Mavericks targeted point guard Jose Calderon early and signed him to a four-year, $29 million deal. Devin Harris re-upped for a one year, $1.3 million deal (after an injury caused the Mavs to pull a three-year, $9 million offer). Then, in a year, 2013 first round draft pick Shane Larkin will be ready to play following his recovery from a broken ankle.
Rookie guard Ricky Ledo and veteran Vince Carter are on the roster, too.
What this offseason proved is that to NBA executives, Jennings and Ellis are just "guys," middle-tier players who have the ability, on a given night, to be spectacular but on balance will be slightly above average.
While they directed their complaints at "Milwaukee" in general, the problem was clearly the two of them.
From 2011 to '13, the pair played 101 games together. They put up nearly 2,000 shots, nearly half of which were of the 3-point variety. They handed out over 1,200 assists, but turned it over about 550 times. They only got to the free throw line 818 times, and made less than 80 percent of them.
The two combined for 457 turnovers, or 40 percent of the team's 1,156 total last year alone. The pair also combined for nearly 40 percent of the team's total shots, and nearly 50 percent of the 3-point attempts. Their combined shooting percentage together was 41 percent.
Considering there are three or four other players on the court with them as well, those are pretty hefty percentages to carry.
I don't think the issues were with "Milwaukee."
Oh, the most important percentage is this – the Bucks won about 48 percent of the time they played together.
They both say they're going to revert back to the form they showed in 2007-08, only it doesn't work that way. You can't jump back in the time machine. You can't unlearn all the habits you've embedded in your game since then.
Once a chucker, always a chucker, and these guys haven't found a low percentage shot they didn't like.
At various points in their tenures here, Bucks general manager John Hammond tried to retain both of them. It's looking more like cutting them loose was better percentage play.
Talkbacks
TosaJim | Aug. 27, 2013 at 11:13 a.m. (report)
Guess they never heard about "not burning your bridges" when leaving a job....it's pretty obvious that they loved themselves more than the game....what a couple of turds. The NBA is full of guys like this and that's why nobody cares or supports the team.
Facebook Comments
Disclaimer: Please note that Facebook comments are posted through Facebook and cannot be approved, edited or declined by OnMilwaukee.com. The opinions expressed in Facebook comments do not necessarily reflect those of OnMilwaukee.com or its staff.