The Green Bay Packers dominated defensively and again struggled offensively on the road to beat the Buccaneers, 20-3, in Tampa Bay on Sunday and clinch a playoff berth for the sixth straight year. Read more...
Editors' Pick
The Green Bay Packers edged the New England Patriots, 26-21, Sunday afternoon at Lambeau Field in what many called a Super Bowl preview. If that was the case, then the Packers' best beat the best the Pats had to offer, especially their top cover corners.
See More Stories In Sports …
Milwaukee Area Event Calendar
More Featured Articles
Wisconsin names Paul Chryst new coach
Madison native and University of Wisconsin alumnus Paul Chryst is coming home. The university announced the hiring of the former Badgers assistant and Pittsburgh University head coach on Wednesday as the program's 30th head coach.
See More Stories In Sports …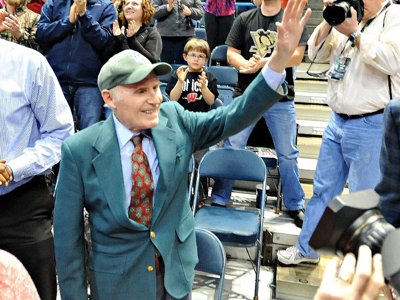 Kohl fulfills pledge with $100 million gift
Former Milwaukee Bucks owner Herb Kohl fulfilled his $100 million pledge toward the construction of a new Downtown multi-purpose arena with a gift to the Greater Milwaukee Foundation. The foundation's board of directors approved receipt of the gift with the directive that the funding be dedicated to a future arena entity.
See More Stories In Sports …
The Milwaukee Preservation Alliance is currently conducting a survey regarding the construction of a new, multi-purpose arena that would house the Milwaukee Bucks. According to the MPA, the survey will help the group "develop a strategy that is aligned with our mission and the interests of our membership." The survey closes at midnight on Thursday, Dec. 18.
See More Stories In Sports …
The rookie season of No. 2 overall draft pick Jabari Parker came to an end, officially, late Tuesday night with the diagnosis of a torn anterior cruciate ligament in his left knee. Parker injured the knee Monday night in Phoenix.
See More Stories In Sports …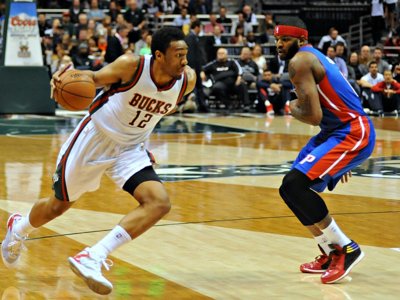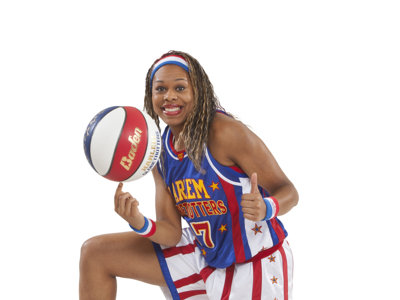 When I arrived to interview Harlem Globetrotter Sweet J Ekworomadu - the 12th female player in the team's 89-year history - in advance of their traditional New Year's Eve game at the BC, I was asked if I wanted to play a game of horse with Sweet J. Considering I hadn't shot a basketball since probably middle school, I couldn't turn down the opportunity fast enough. I was, however, able to ask some one-on-one questions with Ekworomadu.
See More Stories In Sports …
From Our Partners
Within hours of Milwaukee County District Attorney John Chisholm announcing there would be no charges against the police officer who shot and killed Dontre Hamilton, community leaders began to react.
See More Stories From wisn.com …
I've mentioned St. James of London shaving creams on Sharpologist a couple times now, including getting listed in the "best shaving creams" list.  They are one of several new shaving cream brands on the market that are cut from the cloth of the old-line British shaving establishments.  But St. James is unique in that it is an established brand that has resurfaced with a twist. St. James' History St James of London was created in 1953 by Creightons.  The St James of London brand was originally only sold within the UK for most of it's life. It wasn't until the...
See More Stories From sharpologist.com …
A local business celebrating its 85th anniversary outfitted the kitchen at the Scott Christian Youth Center with new equipment after the center won a competition with other local charities.
See More Stories From milwaukeenns.org …
UW-Milwaukee students weigh in on studies to create a new union on campus. Some want more food choices. Another wants the money to go for a football team instead. The post Does UW-Milwaukee Need a New Union? appeared first on Media Milwaukee.
See More Stories From mediamilwaukee.com …
When she spoke at a Milwaukee Press Club luncheon yesterday in Downtown Milwaukee, Milwaukee Public Schools Superintendent Dr. Darienne Driver spoke of the many partnerships the district has with local nonprofits, trade associations and corporations. This morning at a press conference, Driver will announce that Junior Achievement of Wisconsin and MPS are again teaming up [...]
See More Stories From schoolmattersmke.com …
If you're looking for a unique gift - for a couple getting married, a housewarming gift, or better yet, a last-minute Christmas gift - you'll want to visit Hometown Est. A General Store, 130 W. Mineral Street.
See More Stories From wedinmilwaukee.com …
Coming Soon On OnMilwaukee.com…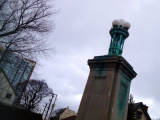 What remains of a bridge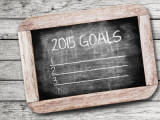 New Year's resolutions
Szezesliwego Nowego Roku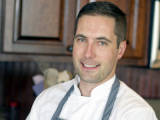 Whisk Culinary's Zak Groh