In the one preseason game that "mattered," the starting offensive and defensive units for the Green Bay Packers put together an impressive first half of football that led to a victory over the Oakland Raiders Friday night at Lambeau Field. Read more...
Top Story In Festivals Guide
The signature sound of rumbling Harley-Davidson V-twin engines signifies the start of this year's Milwaukee Rally - the Midwest's largest free motorcycle rally, featuring events at several venues across the city.
See More Stories In Festival Guide …
Milwaukee Area Event Calendar
More Featured Articles
Packers fans named best in the NFL
People love the Green Bay Packers, both in Wisconsin and around the country. But exactly HOW much do they love them? Enough to be named the best fans in the country? Forbes got to the bottom of it with a new ranking.
See More Stories In Sports …
Bucks offer unique new ticket feature this season
The Milwaukee Bucks announced the "Cheer the Future" team ticket plan, a unique offer that makes it easier than ever for fans to attend all Bucks home games this season and beyond. Under the new package, fans who buy a "Cheer the Future" season ticket plan in select locations for 2014-15 are eligible to receive steep discounts - even free tickets - on the same seats for the 2015-16 season.
See More Stories In Sports …
It wasn't the move anyone expected, and it certainly wasn't the one many who root for the Milwaukee Brewers hoped for, but the non-waiver trade deadline acquisition of Gerardo Parra has paid immediate dividends for a club that needed a veteran, left-handed bat and a stellar defensive option at either corner of the outfield.
See More Stories In Sports …
With the recent announcement that the team is going to retire Brett Favre's number and put him into the team Hall of Fame, attention has been turned toward greatness: Who was the greatest Packer of them all? Not one of the greatest, but THE greatest. We get to the bottom of it here.
See More Stories In Sports …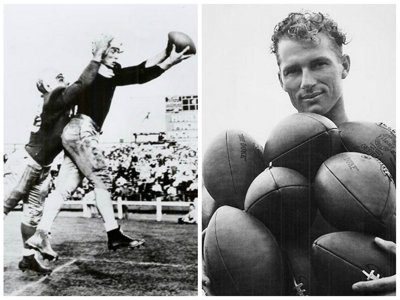 The game of golf is losing more players than it's gaining, and one of the primary complaints is that in today's fast-paced world, it simply takes too long to play. One way to get your fix is to just play nine holes. It's an idea the Milwaukee County courses, and even golf's governing bodies, are promoting.
See More Stories In Sports …
From Our Partners
After several decades of running the Felix Mantilla Little League on the South Side, United Community Center announced on Facebook that this season was its last.
See More Stories From milwaukeenns.org …
Required Viewing: James Bond (Primer Magazine) The James Bond Shower (Art of Manliness) How To Train Like James Bond (The Telegraph) The James Bond Guide To Ultimate Confidence (Dumb Little Man)  
See More Stories From sharpologist.com …
It's not every day that you get to play dress up. But that's exactly what happened when Melissa Bucci, owner of Bucci's Bridal, asked me to be a part of their style shoot at one of Milwaukee's newest wedding venues - Rustic Manor 1848.
See More Stories From wedinmilwaukee.com …
Today, more than 2,500 current and retired GE employees, plus about 150 other volunteers, are walking into 16 Milwaukee Public Schools and four Waukesha Public Schools (as well as Greenfield High School) to paint, clean, organize and landscape to help the schools plan for the first day of school on Tuesday, Sept. 2. From 8:30 [...]
See More Stories From schoolmattersmke.com …
Coming Soon On OnMilwaukee.com…
Thoughts on Harleys?
Your home's history
Women cigar smokers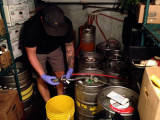 Beer line cleaning