A 20-7 start to the year showed Milwaukee Brewers general manager Doug Melvin and manager Ron Roenicke how good this current team can be, but with a little under four days away from the non-waiver trade deadline, are they certain how good they will be as the team makes a playoff push? Read more...
Top Story In Festivals Guide
Milwaukee Area Event Calendar
Today's featured events
1450 N. Lincoln Memorial Drive, Milwaukee
More Featured Articles
Coldwater Canyon a golfer's treat
There is plenty of great golf to take advantage of in Wisconsin Dells, but Coldwater Canyon - now part of the Chula Vista Resort - is a must play for travelers and residents alike.
See More Stories In Sports …
Should managers get a Hall of Fame asterisk, too?
This morning, like many of you, I heard retired baseball manager Tony LaRussa on NPR's "Morning Edition" talking about his induction this weekend in the the Baseball Hall of Fame in Cooperstown. He suggested Mark McGwire should be inducted into the Hall of Fame but with an asterisk. As a manager who benefited from McGwire's performance, should LaRussa's plaque have an asterisk, too?
See More Stories In Sports …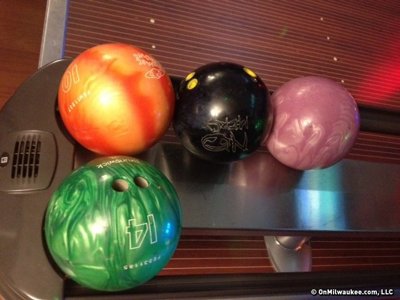 If you do a Google search for the phrase "bowling is a dying sport," you will discover that folks have been predicting the demise of keggling since the dawn of the digital age.
See More Stories In Sports …
The Milwaukee Brewers beat the Cincinnati Reds 5-2 on Monday and recorded three extra base hits, the sixth time in seven games the team has had at least that many. The offense may not be completely back on track, but signs like that might point to a breakout in the near future.
See More Stories In Sports …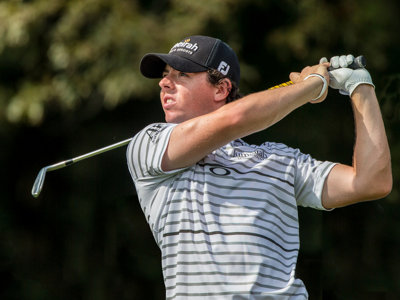 The "Big Four" sports leagues in this country are increasingly expanding their brand and their reach, which draws interest and players from around the world. As a result, fewer Americans are finding roster spots (outside of football). Pro golf, tennis and soccer bypassed the U.S. long ago. So, are American athletes soft? Do they not have what it takes anymore to reach the top of their profession?
See More Stories In Sports …
From Our Partners
It's no secret that I think the Leisureguy's Guide to Gourmet Shaving book is very useful to the shaver, beginner and experienced alike.  It's filled with tons of useful information and an easy, inexpensive recommendation.  Here are what I think are five of the best tips from the book: 1. Using A Hot Towel "Wash and lather your beard, and then mold a moist hot towel over your lathered beard (including your neck), lean back, and meditate quietly for 1-3 minutes.  The moist heat of the towel combined with the lather softens the beard remarkably.  Then remove the towel, re-lather,...
See More Stories From sharpologist.com …
Brewers second baseman Rickie Weeks and the Brewers Community Foundation donated a rainwater pavilion in the gardens across the street from Guest House, which houses formerly homeless men.
See More Stories From milwaukeenns.org …
Last week, Wisconsin Gov. Scott Walker finally got off the fence and called for the state's lawmakers to "repeal Common Core and replace it with standards set by people in Wisconsin." Clearly an attempt to motivate his base, Walker's statement -- like most anti-Common Core sentiments -- missed the mark on what the real problems [...]
See More Stories From schoolmattersmke.com …
Coming Soon On OnMilwaukee.com…
Archambault's map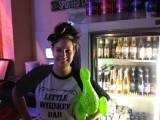 Little Whiskey's Samantha
World War I database
Paul Ryan's plan