Sometimes you see a Chicago dining concept and think, "that'll never fly here." But this weekend, I came face to face with a Windy City restaurant that would be a perfect fit for Milwaukee. Read more...
Editors' Pick
The Brewhouse Inn was a great staycation, not just because of the retro elegance of this boutique hotel, but because what it represented: my father-in-law spent many years working for Pabst, below the hotel in the "powerhouse."
See more stories in Travel & Visitors Guide …
Milwaukee Area Event Calendar
Today's featured events
6 p.m. at Center Court at The Shops of Grand Avenue
More Featured Articles
Milwaukee's ambition to attract more prominent events like the GOP debate is advanced by the Hyatt, which is comfortable - in terms of both amenities and reputation - and is a Downtown hotel pick for business travelers.
See more stories in Travel & Visitors Guide …
The hotel scene in Downtown Milwaukee, like nearly everything, is changing quickly. Here's a short list of what's up next in greater Downtown. Which ones are you most looking forward to? Chime in and check in.
See more stories in Travel & Visitors Guide …
Take a walk down memory lane - assuming you're old enough to remember any of the 14 old Milwaukee hotels featured in this peek into Milwaukee's tourism history during OnMilwaukee's Hotel Week.
See more stories in Travel & Visitors Guide …
Sponsored Content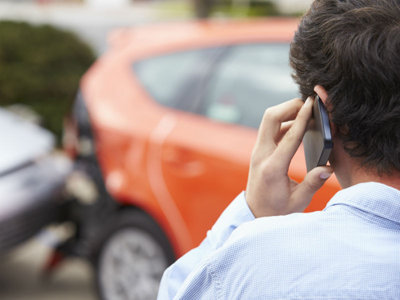 If you are involved in a car crash, one of the first steps is detailing your account of the accident to the police, if necessary. But don't let the need to explain your side of the story and your account of the accident prevail you to provide a recorded statement to the insurance company.
From Our Partners
Born in Milwaukee, Wisconsin, Andy Tarnoff, publisher and owner of OnMilwaukee.com, stopped at nothing to get the website to what it is today. At age 13, Tarnoff's family moved from their home in the Midwest to the east coast in Rhode Island. Tarnoff attended college at George Washington University in Washington D.C., where he majored in [...] The post Andy Tarnoff: A Milwaukee Entrepreneur Talks Online Media appeared first on Media Milwaukee.
See More Stories From Media Milwaukee …
To close out Movember, the month-long effort to raise awareness and dollars for men's health, we're sharing two more stories from those involved in the local movement.   And both men have personal connections to the issue.  
See More Stories From 88Nine Radio Milwaukee …
The Milwaukee Board of School Directors and Milwaukee Public Schools (MPS) administrators have signaled that they soon will take a major step toward becoming...
See More Stories From SchoolMattersMKE …
The new Kesslers Diamonds store in Downtown Milwaukee opens Friday, Oct. 2, at 450 E. Mason St.  It's the first non-suburban store for the company, which operates five other diamond centers in Wisconsin, and also will open its first out-of-state store in metropolitan Grand Rapids, Mich., in November. The Downtown store occupies 2,200 square feet [...]
See More Stories From Wed In Milwaukee …
Coming Soon On OnMilwaukee.com…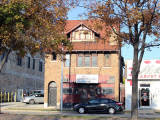 Saving Wally Schmidt