Walker's Point-based ceramics sculptor, teacher and architectural historian Ben Tyjeski is also a leader of walking tours around town; ones that focus on the city's terra cotta, the subject of a book he's working to get published. His next tour is on Sunday. Read more...
Top Story In Festivals Guide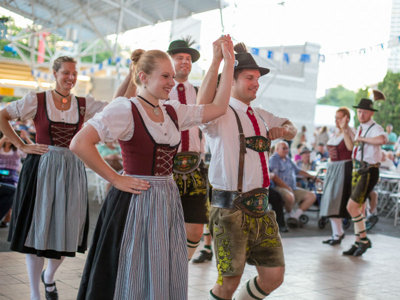 Milwaukee's German Fest, North America's largest German celebration, provides an ample supply of lederhosen, polkas and pilsner, but it also prides itself on being the most traditional German event in North America.
See more stories in Festival Guide …
Milwaukee Area Event Calendar
More Featured Articles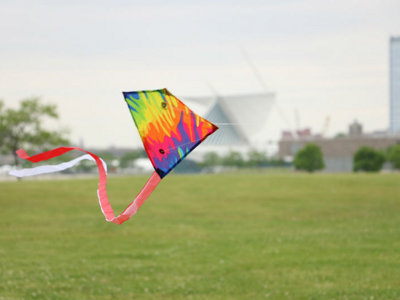 Whether your kite soars through the sky or refuses to get off the ground, a kite-flying trip to the lakefront and Gift of Wings is a wonderful way to not only get outside but also bring a few childhood memories back to life.
See more stories in Travel & Visitors Guide …
From the very beginning, OnMilwaukee's been an advocate for bike sharing in greater Milwaukee. And today, we're super excited to jump on board in a new capacity. Yes, people, you can now ride your very own OnMilwaukee Bublr bike. So hop on!
See more stories in Travel & Visitors Guide …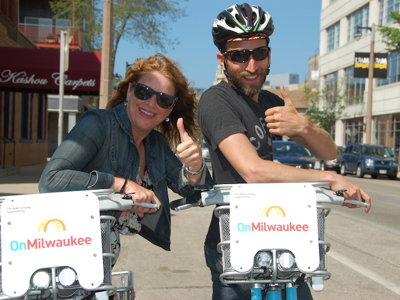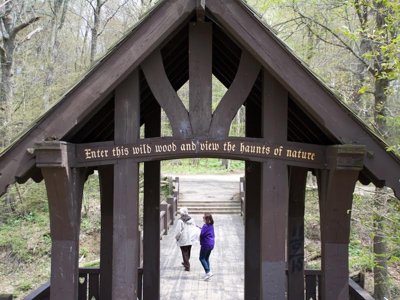 At Seven Bridges there's a covered bridge with the inscription "Enter this wild wood and view the haunts of nature" and the witchy words are, in part, why the park is said to be haunted. OnMilwaukee was there today but, unfortunately, didn't experience anything supernatural.
See more stories in Travel & Visitors Guide …
Sponsored Content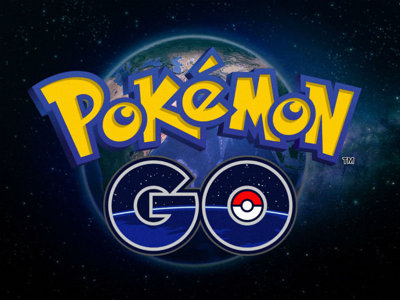 The Pokemon Go phenomenon is taking over the nation - in parks, streets, private property and, unfortunately, even near roadways. Here is what you should consider if you are participating in Pokemon Go or if you run into someone who is.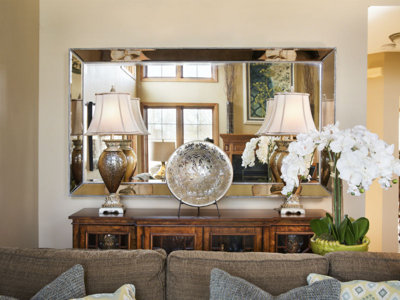 Steinhafels' designers are teaming up with OnMilwaukee to bring you a monthly segment called "Ask the Designer," your chance to get interior design advice from experts. This month's question: How can a person create the appearance of more space in a room?
Are you ready to play, learn and discover? We gathered the best places for families to have a blast and let their imaginations soar, from a beautiful garden that inspires reading to a circus museum that keeps you on the edge of your seat.
From Our Partners
By Alex Hrupcin Karl Ratzsch 320 E Mason St, Milwaukee, WI 53233 (414) 276-2720 Dinner Mon - Thurs: 5-10pm Fri & Sat: 5-11pm Sun: Closed Lunch Monday - Friday: 11:30 - 2:00 pm   When Chef Thomas Hauck of C.1880 purchased Karl Ratzsch in January, Milwaukee residents began counting down the days until its grand [...] The post Karl Ratzsch, Misses Mark Despite Big Name appeared first on Media Milwaukee.
See More Stories From Media Milwaukee …
Thousands headed to Milwaukee's lakefront Sunday to participate in Northwestern Mutual's Roots and Wings Run and Walk, hoping to spread a message about ending childhood cancer.
See More Stories From WISN 12 …
The following is an op-ed from Wauwatosa Support Our Schools (SOS) President Mary Young. There's a perfect storm heading toward our kids' Wisconsin public...
See More Stories From SchoolMattersMKE …
Coming Soon On OnMilwaukee.com…
More little landmarks
Doors Open must-sees
Punk Fest
Indiafest