Why not check out Yerkes Observatory in Williams Bay, near Lake Geneva? Situated 190 feet above Geneva Lake, the observatory is a fascinating place in an architecturally interesting building and offers great views of the surrounding area. Read more...
Editors' Pick
Little Amerricka, in Marshall -- 20 miles northeast of Madison -- was a revelation when we discovered it recently. Of course, it's been there for years and is no secret, but we'd never made the trip before. There, we found fun at a refreshingly reasonable price.
See More Stories In Travel & Visitors Guide …
Milwaukee Area Event Calendar
More Featured Articles
As beautiful as Milwaukee's historic churches are, visiting them can sometimes be disheartening. That's because so many of them are threatened due to failing -- or even entirely failed -- finances as churches in the heart of the city have fallen victim to suburbanization. This is true for some, but not all churches, as I was reminded recently on a visit to Grace Lutheran Church, which houses a vibrant congregation in a stunning Gothic building.
See More Stories In Travel & Visitors Guide …
There isn't much that feels as good to me as some good ol' Southern love. Knoxville offers up a mix of the South, the foothills of the Great Smoky Mountains and a classic college town.
See More Stories In Travel & Visitors Guide …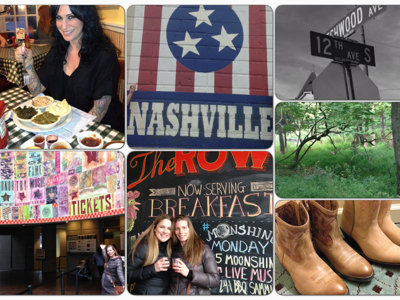 Right under our Midwestern noses is a city so full of culture, entertainment, food, sports, art, community and music that it's almost a transgression of good tourism not to visit Nashville.
See More Stories In Travel & Visitors Guide …
From Our Partners
Everyone has a story about a teacher who made a difference in their life. Maybe it was Mrs. Tucker who taught you to read. Maybe it was Mr. Burke who showed you how to avoid being bullied on the playground.  Or Mrs. Marvin, who is the singular reason you know long division. Then again, it [...]
See More Stories From schoolmattersmke.com …
Acne on its own can be bad enough.  Dealing with trying to shave with acne can be misery.  But Sharpologist is all about enjoying your shave.  So I have collected wisdom from around the 'net-including Acne.org, forums, and my own experiences-to deal with the problem. Preparation Preparing the face for shaving is an important part of the process but with acne it requires some extra thought. In addition to hydrating the skin and hair, softening it for the shave, you also need to think about cleaning dirt and especially reducing the amount and spread of bacteria on the skin. I know squeezing a pimple isn't...
See More Stories From sharpologist.com …
From Kate Middleton to Carrie Underwood, you've likely seen a number of celebrity brides option for a "second look." No, we're not talking about a specific moment or photography element. A second bridal look has grown to become a popular trend within the world of weddings, where a bride opts to don a second gown for her wedding reception.
See More Stories From wedinmilwaukee.com …
Coming Soon On OnMilwaukee.com…
Team's roots in MKE
Italian paintings at MAM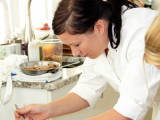 Paddock Club's Chisholm
Creative, crazy cakes