Anyone who's traveled from General Mitchell International Airport in the past few years has most likely noticed the "Recombobulation Area" signs that hang just beyond the security checkpoints. Is "recombobulation" even a word? Read more...
Top Story In Festivals Guide
Late this afternoon, the Rolling Stones announced that legendary blues singer-songwriter Buddy Guy will serve as the opener for the band's highly anticipated - and highly priced - Marcus Amphitheater show.
See more stories in Festival Guide …
Milwaukee Area Event Calendar
More Featured Articles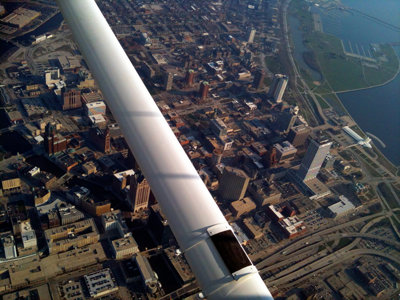 Every now and I again, I come across the photos I took the day I flew an airplane. Now, I make no claim on being either an airplane pilot or a great photographer, but the combination of dabbling in those things resulted in some decent aerial photos of the city, some of which made it into the original story. When I stumbled across them today, I decided to share them here, along with some great advice I received that day from my instruction ... "don't drop the camera out the window."
See more stories in Travel & Visitors Guide …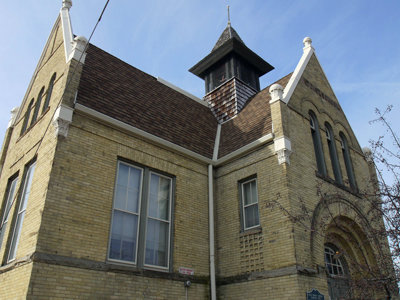 The Third Ward is not only a vibrant living museum of historic Milwaukee architecture, those buildings offer examples of work by all the greatest architects the city has produced.
See more stories in Travel & Visitors Guide …
From Our Partners
All the planning is done and you are in the home stretch. Now what? What can you do to keep yourself from going crazy the week before the wedding? Here are a few tips to get organized and KEEP CALM.
See More Stories From wedinmilwaukee.com …
  All across America on April 15th, people joined in protest, hoping to raise the federal minimum wage to 15 dollars per hour. Dozens of workers showed up to Milwaukee's #FIGHTFOR15 rally in UW-Milwaukee's union. Jaimie Anderson reports. The post UWM Students Rally for Higher Minimum Wage appeared first on Media Milwaukee.
See More Stories From mediamilwaukee.com …
In season 13, episode 24 of the TV show "King of the Hill," Hank Hill's neighbor, Kahn, is going through a depressive state. At the peak of the depressive state he groans while clutching an LP in his arms and says, "You know what I just realized?
See More Stories From www.radiomilwaukee.org …
Coming Soon On OnMilwaukee.com…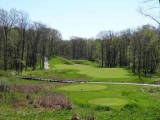 Best courses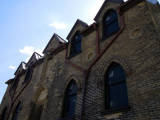 St. John de Nepomuc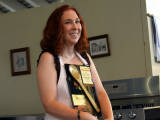 Recipe contest
PrideFest