Christmas came early for Milwaukee, as Vogue Magazine gifted the city a flattering place in its recent "5 Industrial Cities Making America's Rust Belt Shine Again" travel article. See what they had to say! Read more...
Top Story In Holiday Guide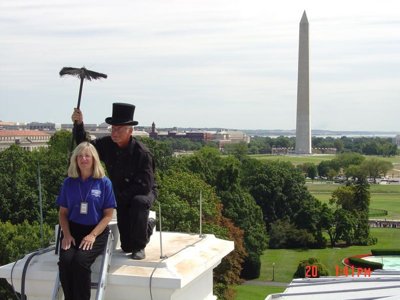 Local chimney sweep Jeff Schmittinger routinely travels to Washington D.C. to maintain the 35 fireplaces in the White House. Unrelated: he has also, occasionally, seen signs of Santa Claus.
See more stories in Holiday Guide …
Milwaukee Area Event Calendar
More Featured Articles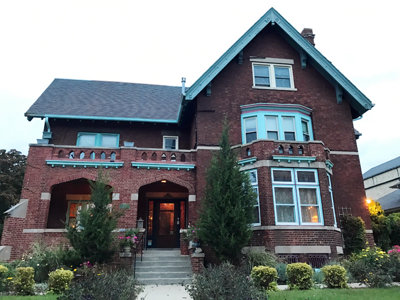 There is no shortage of stories to tell about Milwaukee's Brumder Mansion, 3046 W. Wisconsin Ave. These days, the 1910 Arts & Crafts home on 31st and Wisconsin is a bed & breakfast with a theater. But there's a lot of history in the place, too.
See more stories in Travel & Visitors Guide …
Kinn, a dog friendly and gathering-centric upscale micro-hotel, which includes new restaurant Kindred, is nearing a January 2017 opening in a prominent Bay View building located along Kinnickinnic Avenue, according to Ald Tony Zielinski.
See more stories in Travel & Visitors Guide …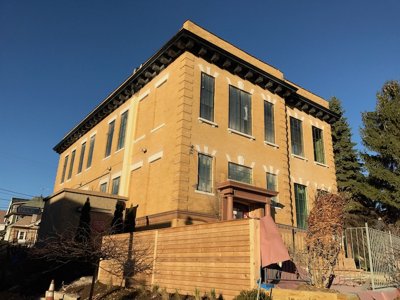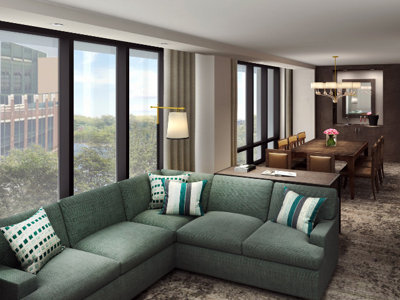 Earlier this month LODGE KOHLER, the new Green Bay hotel development by Kohler Co., celebrated a topping-off ceremony, marking the placement of the final exterior beam. At that point, the hotel, part of the new Titletown District, began taking reservations.
See more stories in Travel & Visitors Guide …
Sponsored Content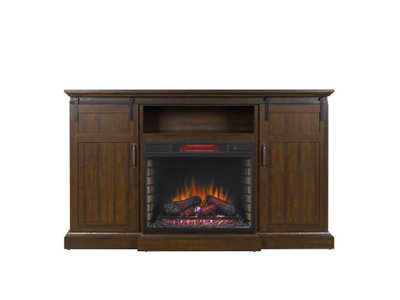 Fireplaces can range from elegant to rustic, and add character and warmth to a room's decor. While electric fireplaces are often looked at as a decorative piece, they are actually very functional, as well!
From Our Partners
To set foot in the Ghost Ship on a party night was to pass through the industrial facade of an old warehouse and enter an exotic world glowing with rainbow lanterns, guarded by figures of Asian deities and pulsing with a welcoming vibe.
See More Stories From WISN 12 …
The first order of business at UWM's Academic Policies and Curriculum Committee meeting on Nov. 14 was putting together a sub-committee that could make a decision about a change in the school's psychology program. Three UWM professors with no stake in the outcome were needed to make up the ad-hoc committee, a committee that's created [...] The post UWM Professors Are More Like Us Than We Think appeared first on Media Milwaukee.
See More Stories From Media Milwaukee …
This holiday season, for the second year in a row, a theater group is performing a traditional holiday story and adapting it to address social justice issues in Milwaukee. Black Nativity -- based on the work of prolific African American poet and playwright Langston Hughes -- opened last week at the Marcus Center and runs though Dec. 11. The two-act play and musical revue features an all-Milwaukee cast, with the second act set in the present day, in a neighborhood like... 'Black Nativity' explores social justice issues through traditional Christmas story appeared first on 88Nine Radio Milwaukee.
See More Stories From 88Nine Radio Milwaukee …
The internet is a big place. Thousands of songs are released EVERY DAY, and we sift through them all to find those rare gems and beauties that we love. We also talk to artists, journalists, and musicians about the songs that they love. This week we talk to Cloud Nothings and LEON, and we hear music from Gillian Welch, Matthew Squires, Blaze Foley, Liniker e Os Carammelows, and ABBA. Listen to the whole thing in the player below. The post 5 Songs We Can't Stop Listening To with guest Cloud Nothings appeared first on 88Nine Radio Milwaukee.
See More Stories From 88Nine Radio Milwaukee …
Coming Soon On OnMilwaukee.com…
Local food-inspired gifts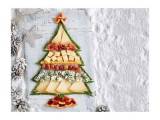 Christmas cheese board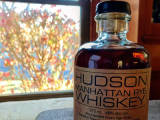 A drinker's gift guide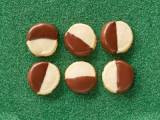 Parmesan shortbread