"Cirque du Soleil: Varekai" comes to the BMO Harris Bradley Center Dec. 18-21, but OnMilwaukee.com's Molly Snyder got a sneak peek of the show in New Orleans last month. Read more...
Editors' Pick
The building that houses the Charles Allis Art Museum, 1630 E. Royall Pl., on Milwaukee's East Side was designed and built as a home, but in a sense it's also always served as an art museum. Built by a captain of industry, Charles Allis, the house -- designed by Alexander Eschweiler and built in 1909 -- was planned as more than a home for Eschweiler and his wife, Sarah. It was meant to be a showplace for their ever-growing collection of art.
See More Stories In Travel & Visitors Guide …
Milwaukee Area Event Calendar
More Featured Articles
Once upon a time, I figured that the magnificent, serene and beautiful Door County is a place only to be enjoyed by adults. Maybe my priorities have changed, though, because even after 20 years of visits, only recently did I come to the conclusion that kids could fall in love with this magical retreat, too. Turns out I was right. After the summer rush died down, we took our daughter up to Door County for the first time this weekend. It was a wonderful journey.
See More Stories In Travel & Visitors Guide …
Why not check out Yerkes Observatory in Williams Bay, near Lake Geneva? Situated 190 feet above Geneva Lake, the observatory is a fascinating place in an architecturally interesting building and offers great views of the surrounding area.
See More Stories In Travel & Visitors Guide …
From Our Partners
Milwaukee police are searching for a suspect involved in the sexual assault of a 10-year-old girl, and they're asking for the public's help.
See More Stories From wisn.com …
I got an email the other day from a new wet shaver who was curious about Method Shaving.  I'm not going to get into the relative merits of how Method Shaving is presented and sold-there is so much passion on both sides of the coin that it becomes a no-win argument.  But rather than diving head-first into Method shaving, let me suggest you try a simplified version using a couple of the key concepts.  Method shaving products are kind of like a "deconstructed" meal put together by a chef, so you may be able to accomplish something very similar with "regular" traditional wet...
See More Stories From sharpologist.com …
A small woodworking company that won a local business plan competition earlier this year is now producing and selling Christmas ornaments to benefit the Hunger Task Force.
See More Stories From milwaukeenns.org …
Stay away from Facebook, it's covered in germs. If it wasn't alarming enough that every third social media post appears to be about a feverish and/or vomiting child, the news at some local schools has been pretty crazy, too. Last week, one of my children came home to report that there were only five kids [...]
See More Stories From schoolmattersmke.com …
If you're looking for a unique gift - for a couple getting married, a housewarming gift, or better yet, a last-minute Christmas gift - you'll want to visit Hometown Est. A General Store, 130 W. Mineral Street.
See More Stories From wedinmilwaukee.com …
Mark A. Mone, who will take over as the 9th chancellor of the University of Wisconsin - Milwaukee, effective immediately, promised Monday to move "forward together boldly" on a new agenda emphasizing student success, research, and community engagement. Referring to a "new era," Mone, who has worked at UWM since 1998, said one of his [...] The post New UWM Chancellor Mark Mone Pledges to Bring UWM Into a "New Era" appeared first on Media Milwaukee.
See More Stories From mediamilwaukee.com …
Coming Soon On OnMilwaukee.com…
Silk application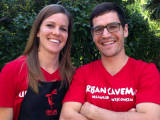 Urban Caveman Meal Plans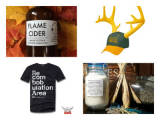 100 Milwaukee gifts
Molly's 2014 picks