It's hard to believe there's a full-service resort, hotel and casino out amid the wooded roads of the Upper Peninsula, but then the Island Resort & Casino, in Harris, Michigan, appears and it looks like an oasis of fun in a quiet rural area. Read more...
Editors' Pick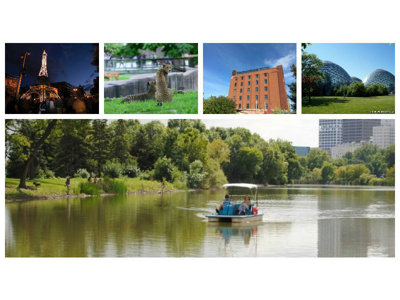 Milwaukee Area Event Calendar
Today's featured events
7 p.m. at The Fireside Dinner Theatre
More Featured Articles
During a recent I-94 series, I went to Wrigley and spotted a few Brewers fans. But just a few. There's hardly a better place to road trip to a ballgame than the Windy City. Here are some tips for a sports-fueled jaunt to see the Brewers face the Cubs at Wrigley Field.
See more stories in Travel & Visitors Guide …
Mitchell Airport is launching a new rebranding and ad campaign to spread the message for travelers in Wisconsin and northern Illinois that MKE is the choice airport to take them "Wherever Your Heart Desires."
See more stories in Travel & Visitors Guide …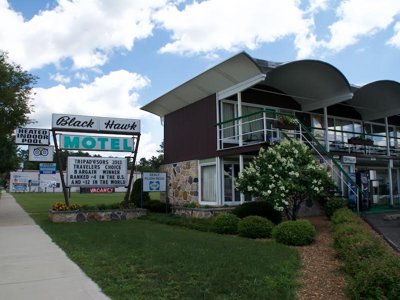 Although Wisconsin Dells has become synonymous with waterparks over the past couple of decades, some vacationers seek a taste of the past. The funky Black Hawk Motel, built in 1945, is still owned by the same family that opened it.
See more stories in Travel & Visitors Guide …
Sponsored Content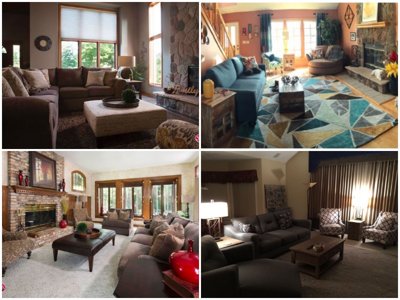 Steinhafels is teaming up with OnMilwaukee for a monthly series called "Ask the Designer," your chance to get interior design advice from experts. This month's question: How can you make a large living space feel more intimate?
From Our Partners
The concept of Halloween has always struck me as, well, odd. ....we reward our children with candy for pretending to be someone else? We dress our houses in lights and cobwebs to try and frighten strangers? This week in Community Stories I faced my fears and took a peek behind the "mask" of Halloween. Or, more literally, spent a night with a team of people that know Halloween better than anyone in Milwaukee: the employees at The... Behind-the-Screams: The Hill Has Eyes Haunted House appeared first on 88Nine Radio Milwaukee.
See More Stories From 88Nine Radio Milwaukee …
Sitting before a sold-out venue, hosted by the Student Association of UW-Milwaukee, Patrisse Cullors and Alicia Garza, who created the Black Lives Matter hashtag, made it clear why they were here. "We are fighting back against the tide of amnesia that this country is powered by," said Garza. "If all of us are not free, [...] The post The Story Behind #BlackLivesMatter appeared first on Media Milwaukee.
See More Stories From Media Milwaukee …
Coming Soon On OnMilwaukee.com…
St. Josaphat dome
The shores of Lake Emily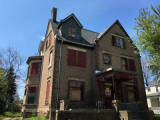 H. G. Goll House
Downtown steam tunnels