It seems to always happen in a farm field. A kid sees the mother of God, a white buffalo is born, an astonishing cave full of prehistoric paintings is accidentally uncovered. That's where Wisconsin and the world stumbled upon one of the state's most stunning natural attractions, Cave of the Mounds, too, in 1939. Read more...
Editors' Pick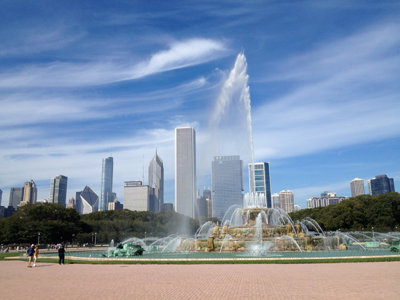 Looking for a quick and easy getaway? Chicago's just a short, smooth train ride south and whether you're traveling with kids, as a couple or on your own, the possibilities are endless. So endless that it might seem a little daunting to plan. Don't you worry, sit back and let us do the work. Here are three quick and easy Windy City overnights that will make for memorable little getaways.
See More Stories In Travel & Visitors Guide …
Milwaukee Area Event Calendar
More Featured Articles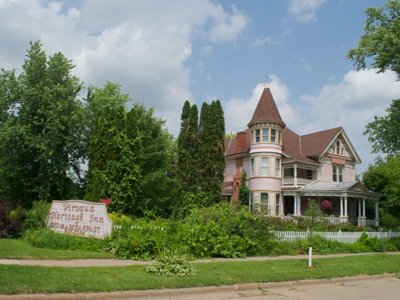 Because Viroqua is only three hours west of Milwaukee, Viroqua - the county seat of Vernon County - is a possible destination for an affordable weekend getaway. OnMilwaukee.com's Molly Snyder recently went for a visit and developed this list of local places and spaces to check out.
See More Stories In Travel & Visitors Guide …
Little Amerricka, in Marshall -- 20 miles northeast of Madison -- was a revelation when we discovered it recently. Of course, it's been there for years and is no secret, but we'd never made the trip before. There, we found fun at a refreshingly reasonable price.
See More Stories In Travel & Visitors Guide …
This time around, Milwaukee lands on Anne Roderique-Jones', a freelance travel writer at Yahoo! and other sites, list of "7 Underrated but Intriguing U.S. Cities You Need to Visit."
See More Stories In Travel & Visitors Guide …
From Our Partners
When choosing a bouquet, remember that it isn't only about the type of flowers; it's also about the style of the bouquet. When meeting with a florist make sure to express your preference in bouquet style early in the consultation. This will help with determining appropriate flower choices.
See More Stories From wedinmilwaukee.com …
Driving home from school yesterday, my child pointed out the window at one of the many day cares we pass on our daily routes. "That's kind of a depressing looking place," he said, and I asked which place he meant. "That day care. Even the curtains in the windows are tattered." As any working parent [...]
See More Stories From schoolmattersmke.com …
[NOTE: A video review of this razor is coming shortly.  I will edit this post with the video when it is ready.] Who says double edge razors are boring?  Hot on the heels of Rockwell Razor's astonishingly successful Kickstarter project-they raised over 10 times their pledge goal-comes another crowdfunding razor project, the Beluga razor.  The Beluga razor attempts to be "the best of both worlds" with a double edge razor (with a single edge exposed) that uses a pivoting head like a modern cartridge razor.  I was lucky enough to get to shave with the prototype a few times. Beluga...
See More Stories From sharpologist.com …
Coming Soon On OnMilwaukee.com…
Banning political ads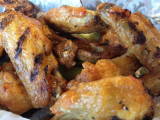 West Allis wings battle
No ID needed to vote
The Vanguard