Why not check out Yerkes Observatory in Williams Bay, near Lake Geneva? Situated 190 feet above Geneva Lake, the observatory is a fascinating place in an architecturally interesting building and offers great views of the surrounding area. Read more...
Editors' Pick
Little Amerricka, in Marshall -- 20 miles northeast of Madison -- was a revelation when we discovered it recently. Of course, it's been there for years and is no secret, but we'd never made the trip before. There, we found fun at a refreshingly reasonable price.
See More Stories In Travel & Visitors Guide …
Milwaukee Area Event Calendar
More Featured Articles
As beautiful as Milwaukee's historic churches are, visiting them can sometimes be disheartening. That's because so many of them are threatened due to failing -- or even entirely failed -- finances as churches in the heart of the city have fallen victim to suburbanization. This is true for some, but not all churches, as I was reminded recently on a visit to Grace Lutheran Church, which houses a vibrant congregation in a stunning Gothic building.
See More Stories In Travel & Visitors Guide …
There isn't much that feels as good to me as some good ol' Southern love. Knoxville offers up a mix of the South, the foothills of the Great Smoky Mountains and a classic college town.
See More Stories In Travel & Visitors Guide …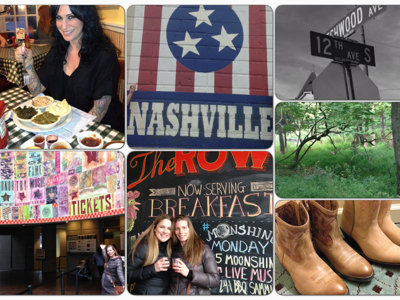 Right under our Midwestern noses is a city so full of culture, entertainment, food, sports, art, community and music that it's almost a transgression of good tourism not to visit Nashville.
See More Stories In Travel & Visitors Guide …
From Our Partners
[UPDATE: Rockwell Razors met their initial funding goal on it's first day on Kickstarter!] Sharpologist likes to publicize shaving-related funding projects.  For example, we've previously showcased Dave's Shower Shave and BornSharp.  Here's a new one: Rockwell Razors.  Rockwell has some interesting attributes-an all stainless steel razor with a price point far below other stainless steel razors, and a set of reversible, interchangeable base plates. A Chance Meeting Morgan Nordstrom, 20, is an engineering student and Gareth Everard, 21, is an environmental sciences student at Western University. Both Morgan and Gareth, who met at a business pitch competition, have been working on Rockwell...
See More Stories From sharpologist.com …
Last month I shared the first part of Bucci's Bridal style shoot at Rustic Manor 1848 - one of the newest barn wedding venues in the Milwaukee area. There was too much beauty to share all at once, so here's our second dose of bridal beauty.
See More Stories From wedinmilwaukee.com …
By Talonda Lipsey-Brown - Dear Miss, You won't remember me or my name. You have flunked so many of us. On the other hand, I have often had thoughts about you and the other teachers, and about that institution which you call "school" and about the kids that you flunk. You flunk us right out [...]
See More Stories From schoolmattersmke.com …
Coming Soon On OnMilwaukee.com…
Do you shampoo?
Kyle Feerick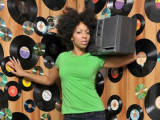 Kenza Dawn
Widen's rock & roll book