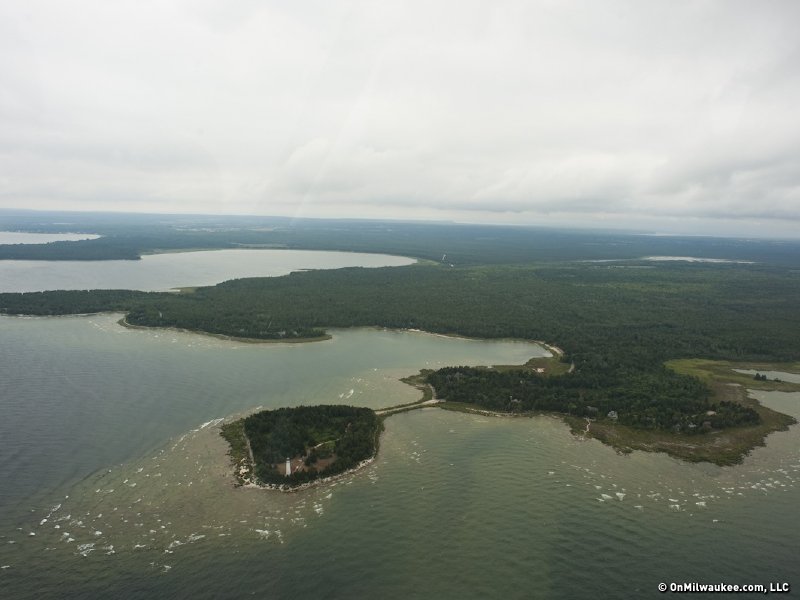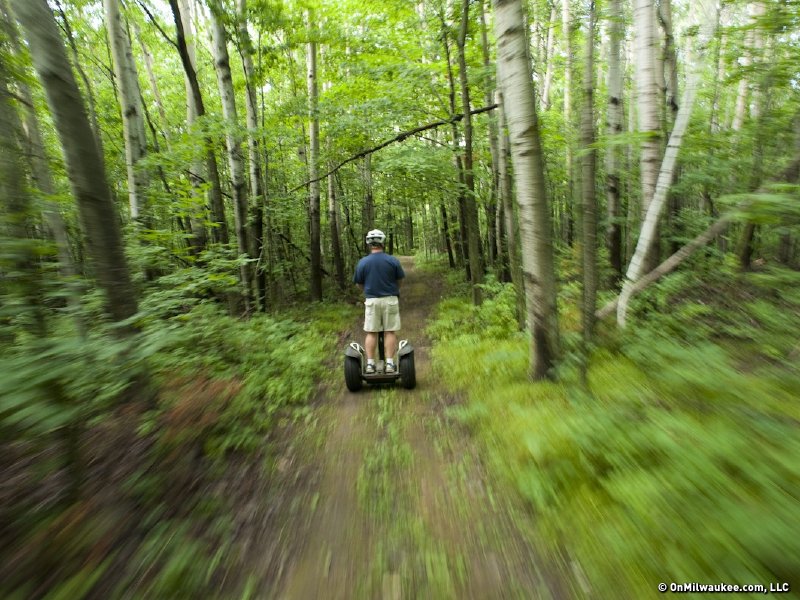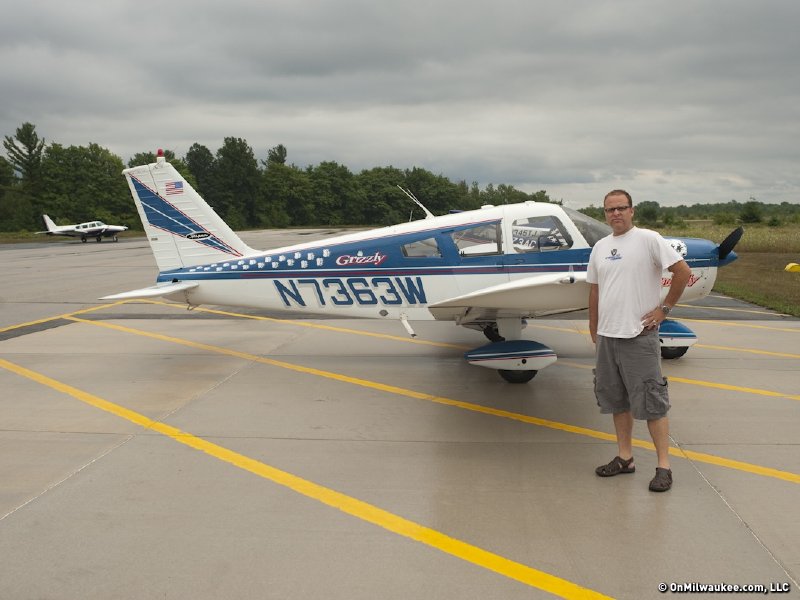 Seven Wonders of Wisconsin: Door County
Gallery:
A weekend in Door County
(page 2)




Friday night turned into a bit of a wild goose chase, as we drove south to Egg Harbor to check into the scene of last year's open mic night, Mojo Rosa's, but it wasn't really happening. Probably for the best, really, given how bad a guitar player I am. We wrapped back at the Bayside, then packed it in for a busy Saturday.

Door County by Air ... and Segway

Only two private airports grace northern Door County – one on Washington Island, and the other in Ephraim, just north of Fish Creek. It was at the tiny Ephraim Gibaltrar Aiport, 9667 Maple Grove Rd., that we met pilot Dave Burke, owner of Grizzly Scenic Air Tours. Even though we signed up for a 30-minute tour, Dave gave us a bit of a extra time, and at just over $160 for up to three people in the single-engine prop plane, this represents a heck of a value.

A veteran tour pilot, Burke showed us much of what we had seen by boat, but the view from 2,000 feet over Door County is equally stunning. We saw shipwrecks and tiny lakes and islands that we've obviously never seen by land, and from this altitude, the flight helped connect the dots to what I'd traversed every summer since 1994. Burke was more than happy to dip a wing to help us get our photos, and he took us wherever we requested to go. Landing on a grass runway was pretty exciting, too. For about $50 per person (if you bring two friends), it's an experience you'll never forget.

Of course, the only thing better than an experience you'll never forget is two experiences you'll never forget. With this in mind, we grabbed a snack at Leroy's Water Street Coffee in Ephraim and drove north to Sister Bay for an off-road Segway tour Saturday afternoon from Seaquist Segway.

Before you chuckle, consider that the Segway X2 isn't your standard mall cop scooter. This amazing piece of technology travels more than 10 miles at 12 miles per hour on seemingly impossible terrain. Beginning at Seaquist Orchards, Steve Seaquist put us through a training course around the orchards. Once we hit the trails, though, the fun really began on this most intuitive vehicle.

To walk this length of wooded trails would take hours, so zipping through on Segway enabled a truly unique opportunity. And Seaquist is a descendant of Door County's original settlers. He showed us where his ancestors chopped down trees (which have all regrown), farmed and planted orchards. He explained why Door County's soil is so perfect for cherries – it all goes back to that Niagara Escarpment – and the unique bluffs and rock formations that most visitors simply take for granted.

Steve's connection to his past elevated this tour from something extremely interesting to something extremely personal. As we stood perfectly balanced in the forest, I asked him what his great-grandfather would think about him giving Segway tours on the land where his family once toiled. He said he thought his ancestors would appreciate reinventing the land once again. The "Rough and Tough Forest Tour" is only $85, and trust me, you'll remember it forever.

Wrapping Up With Tradition

Now, lest you think that my annual Door County trip has gone completely high-brow, what with airplanes and Segways and steaks, we're still not all that far removed from the days of camping for cheap and pinching pennies like the poor college students we were when we started this tradition.

That's why we ended the trip on Saturday night and Sunday morning just like every year. Pizza and pre-season Packers football at the Bayside, followed by a live performance by local band Big Mouth had the old rafters rattling all night long; then a delicious breakfast at Pelletier's Sunday, a little souvenir shopping and hitting the road by noon.

With stops, it's easily a three and a half hour drive, after all, and the trip home is never as fun as the trip up. Although, making the trip on a gorgeous summer afternoon while listening to the Brewers tack on another win during this historical season was the best way to wrap up this weekend.

Over the years, we've set the bar pretty high on this Door County excursion, which even though it includes a little work, is Eron's and my forced weekend to slow down and relax. From an unplanned getaway that takes us wherever the wind blows, to one that's a bit more structured, it's always pleasantly different and still comfortably the same.

This year, the focus was on the area's natural wonders, and like every seven destinations in our series, Door County has an unbelievable amount to offer.

By air, by sea or by land, it's a Wisconsin gem that offers something for everyone.

<< Back

Page 2 of 2 (view all on one page)


Talkbacks
olderwiser | Aug. 19, 2011 at 5:34 p.m. (report)
Very nice story Andy. I can only see two things to disagree with you on and the rest of the story is spot on. First, The Summertime Restaurant is not elegant. Quaint, cute, traditional, old, comfortable....but in no way would I dress up for an elegant evening. And secondly....no matter how you sell it, Segways are just plain dorky. Sorry....a downtown ambassador riding one of those ridiculous vehicles on Main St. almost ran a group of three ladies over and he was supposed to be 'helping' tourists find their way around.
mrjspoons | Aug. 19, 2011 at 10:04 a.m. (report)
Pretty sure you saw the band BIG Mouth.
Facebook Comments
Disclaimer: Please note that Facebook comments are posted through Facebook and cannot be approved, edited or declined by OnMilwaukee.com. The opinions expressed in Facebook comments do not necessarily reflect those of OnMilwaukee.com or its staff.