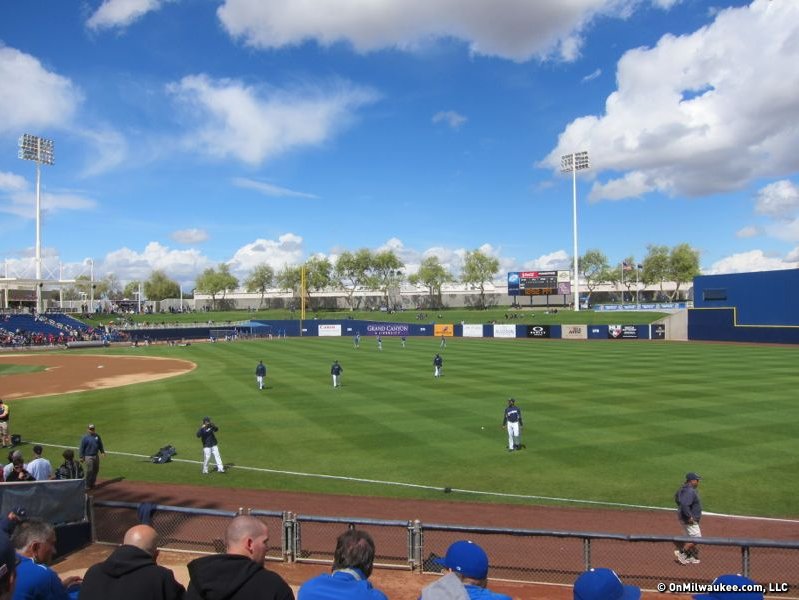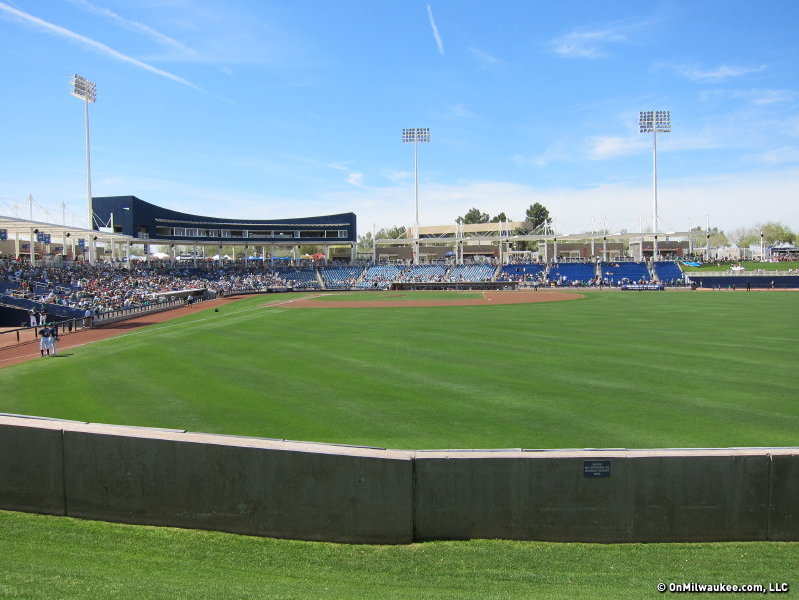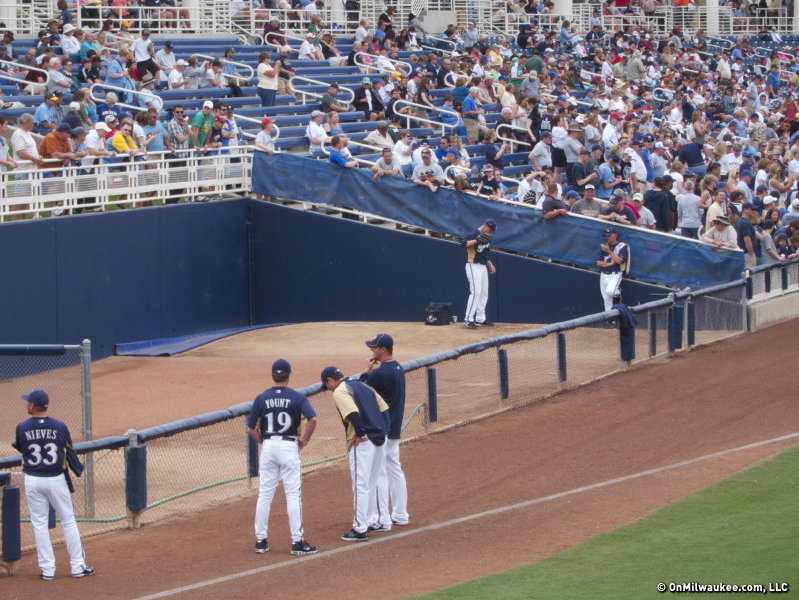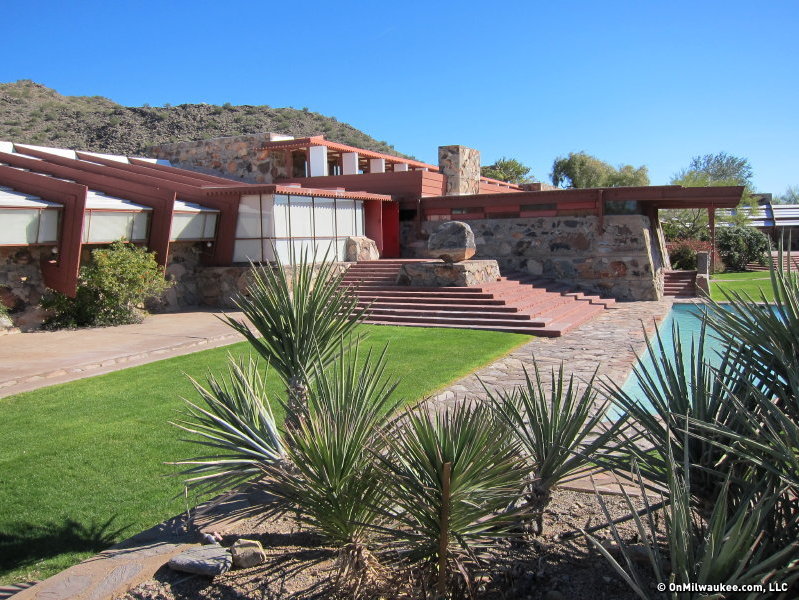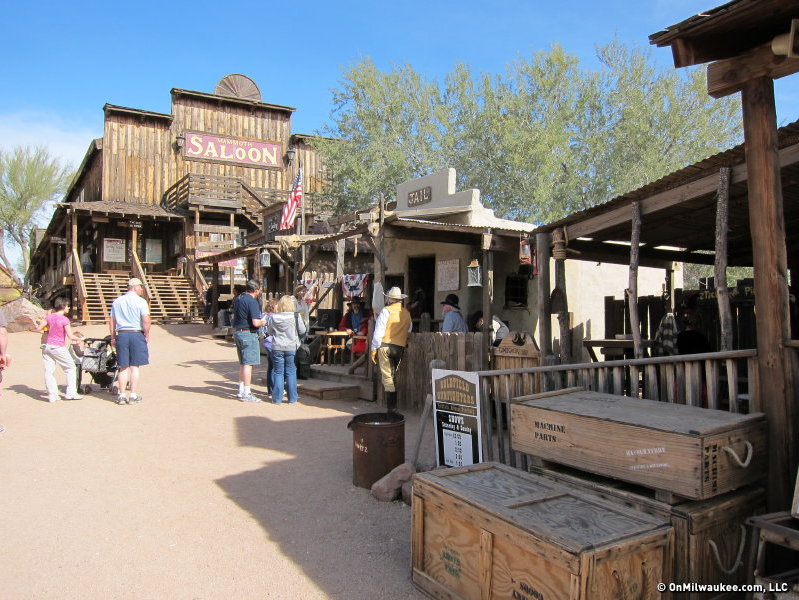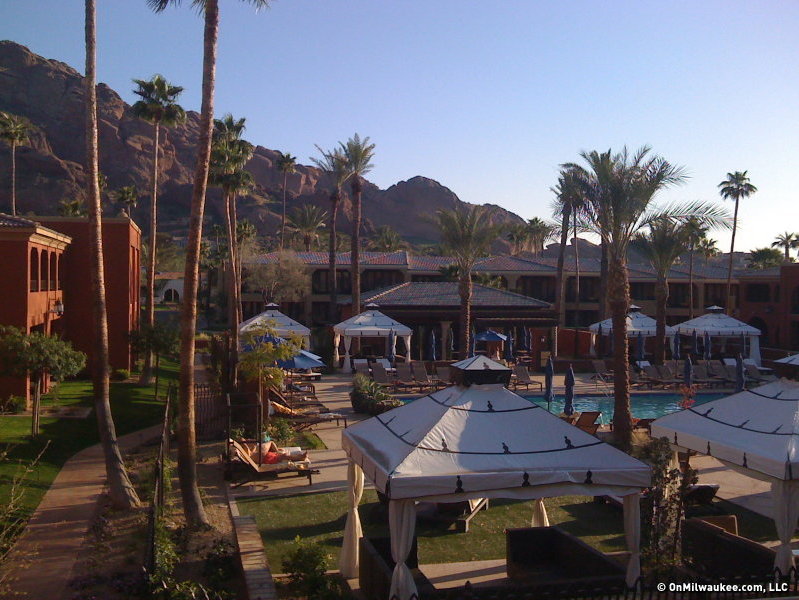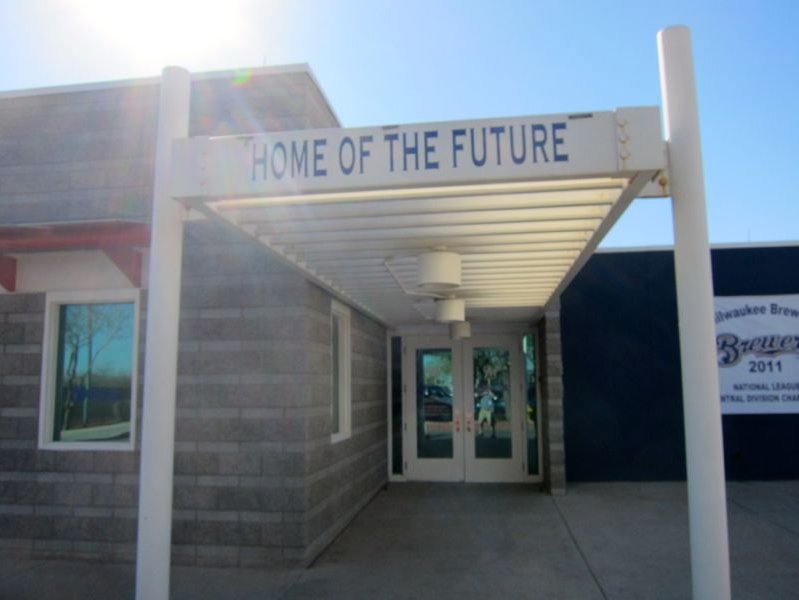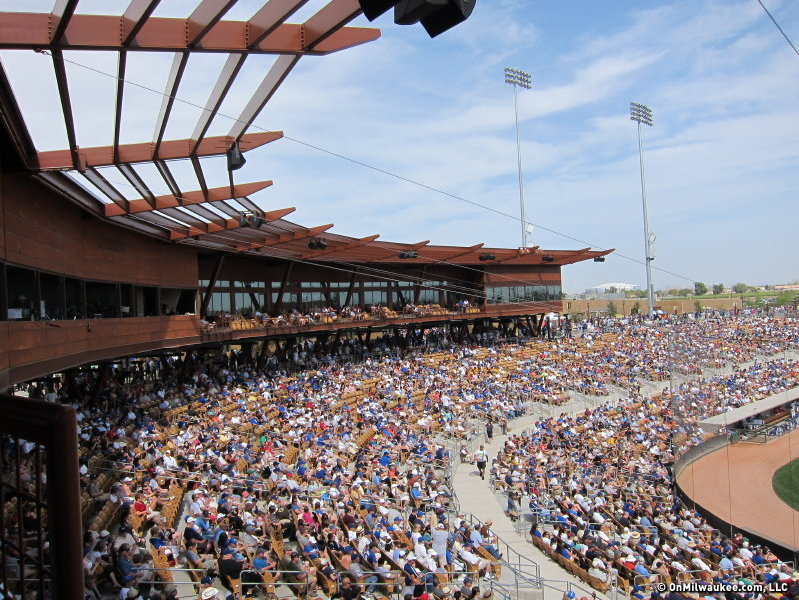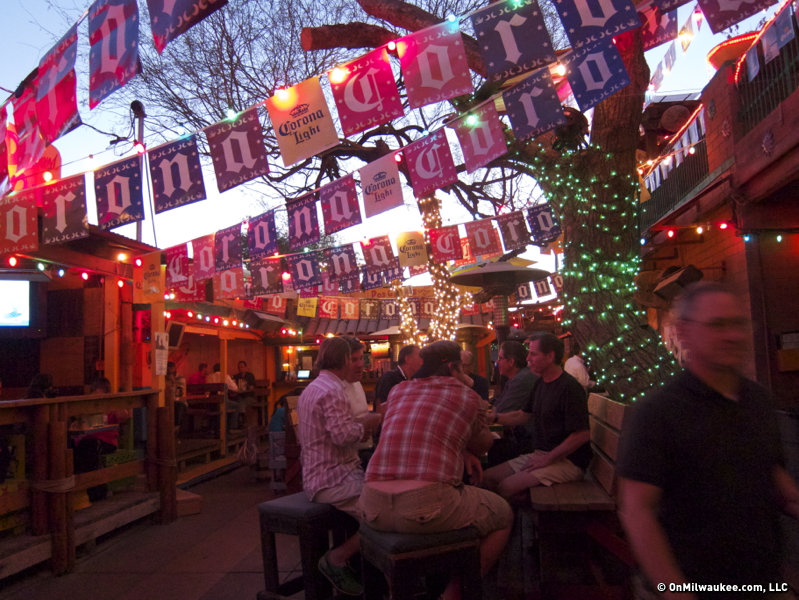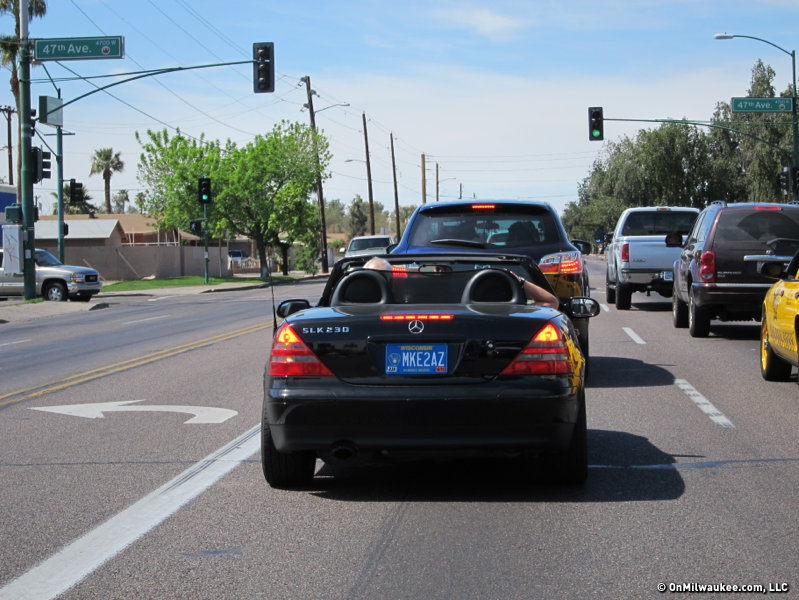 2013 Brewers Spring Training guide
Note: The contents of this guide were checked for accuracy when this article was updated on Feb. 28, 2013 at 5:31 a.m. We continually update the thousands of articles on OnMilwaukee.com, but it's possible some details, specials and offers may have changed. As always, we recommend you call first if you have specific questions for the businesses mentioned in the guide.
(page 2)




Tickets range in price at the various ballparks (at Maryvale, they remain unchanged $8 to $22, but here's an insider's tip: buy the cheapest ticket you can find. At most parks, including Maryvale, the outfield is called the berm, a sloped grassy area where you can spread out and watch the game from a relaxing incline. If you position yourself in the right place, catching home run balls is quite doable – different teams draw bigger crowds, but not surprisingly, the attendance is frequently sparse at Brewers games – which means it's easy to take home a souvenir.

If you want a real seat, just play it cool and sit somewhere that isn't occupied. With the exception of the newer parks and the Giants in Scottsdale, these games rarely sell out, and the laid-back ushers really don't mind where you plop yourself down and catch some sun. Stadium food varies from park to park, but it's usually quite good.

You'll notice a big difference from Miller Park if you find yourself sitting in a real seat, however: the proximity to the field. The Cactus League ballparks are more than just intimate; you'll almost feel like you are sitting on the field. Foul balls are a plenty, so keep your eye on the game and bring your glove.

If possible, plan your trip around days when the Brewers play a mix of home and away games. All of the stadiums have their own unique charm, but some of the nicest parks include the amazing new stadiums for the Dodgers, the Rockies, the Royals' and Rangers' Surprise Stadium and the Giants' Scottsdale Stadium. And Tempe Diablo has a free trolley, as does Westgate City Center in Glendale for games at Camelback Ranch.

Beyond baseball

A week of sun and baseball may tire you out, but the fun doesn't stop after sundown in Phoenix. Tempe, the home of Arizona State University, sports a thriving collegiate nightlife, while Phoenix and Scottsdale offer an older, more upscale bar experience. Some of our favorite haunts include The Coachouse, Four Peaks Brewery, The Vig and Trader Vic's.

If you must take a break from baseball, you can try a number of side trips and other activities. Some worth noting:

Play some golf on one of Arizona's 300 courses: Considered one of the world's top spots, it's a fair bet you haven't been able to break out your clubs in Milwaukee for months. Here's a link to our 2012, 2011, 2010, 2009 and 2008 reviews.

Climb Camelback Mountain: Considered a novice climbing experience, it's still plenty challenging. Clear away a couple hours of your schedule for the free and breathtaking experience just north of Tempe. Note that the main trail is closed for repairs, but the alternate Cholla Trail remains open. You can also climb Piestewa Peak; it's just west of Camelback.

Visit a ghost town: It's a short drive to Apache Junction's Goldfield Ghost Town. Hokey and only semi-authentic, it's free, family fun and definitely worth a visit. Apache Junction is in the foothills of the Superstition Mountains, and natural desert beauty abounds.

Cactus League Experience: This exhibit at the Arizona Historical Museum it includes the history of spring training in Arizona, from the early days until present. There are more than 400 items, arranged by team.

Visit Taliesin West in Scottsdale, the architecture school built by Wisconsin's own Frank Lloyd Wright: It's just as beautiful as the Spring Green original but completely different (I've been twice). Take the tour. Wright also designed Tempe's Grady Gammage Memorial Auditorium.

Drive north to Sedona, a beautiful artist community near Flagstaff: It takes a few hours, but it's well worth it. The landscape is like nothing you'll see in Wisconsin. Simply breathtaking and totally romantic.

Day trip to Nogales, Mexico: Just a few hours south of Phoenix, you can walk across the border and shop or just take in the sights. Critics will tell you Nogales isn't "real Mexico," and they have a point, but it's a fun change from the ordinary. If you are really adventurous, plan a trip to Puerto Penasco (a.k.a. Rocky Point) three hours southeast in Sonora. (Just make sure you go during ASU's Spring Break.) Neither place is dangerous if you remain aware, but you'll need a passport.

If you get homesick: There is a surprising number of connections between Wisconsin and Arizona. Milwaukee custard king Karl Kopp owns an upscale restaurant called AZ88 in Scottsdale and one in Phoenix called Hanny's. If you are a Packers fan (even out of season), there are several bars and restaurants in the Phoenix area that list themselves backers of the Green and Gold. The Buffalo Chip Saloon in Cave Creek was owned by Marla McGee, the daughter of Max, former Packers' wide receiver and radio color commentator. And a former Bayside couple owns two delis in Scottsdale called Kashman's Place. Note that famed Packers bar, Mabel Murphy's, is no longer in business.

Check out the cultural events the Phoenix / Scottsdale / Tempe area has to offer: More info is available at the Arizona Department of Tourism Web site, arizonaguide.com.

No matter how you plan your trip, keep this phrase in mind, "It's spring training for everyone." Keep your schedule flexible and take the opportunity to relax. It's a sure bet you'll come back tan, rested and ready for the start of the 2012 baseball season with renewed passion for your Milwaukee Brewers.

<< Back

Page 2 of 2 (view all on one page)


Talkbacks
BCZF | Feb. 28, 2013 at 2:55 p.m. (report)
They cant suspend Braun
Facebook Comments
Disclaimer: Please note that Facebook comments are posted through Facebook and cannot be approved, edited or declined by OnMilwaukee.com. The opinions expressed in Facebook comments do not necessarily reflect those of OnMilwaukee.com or its staff.