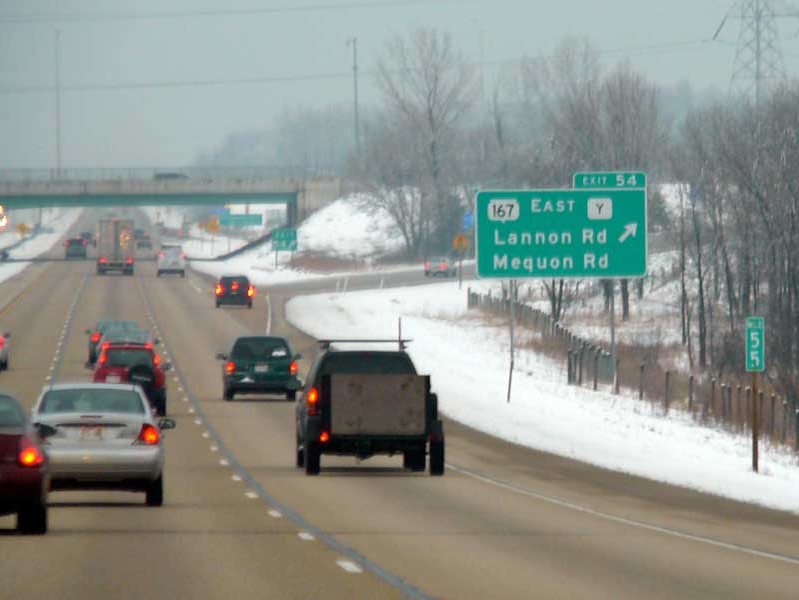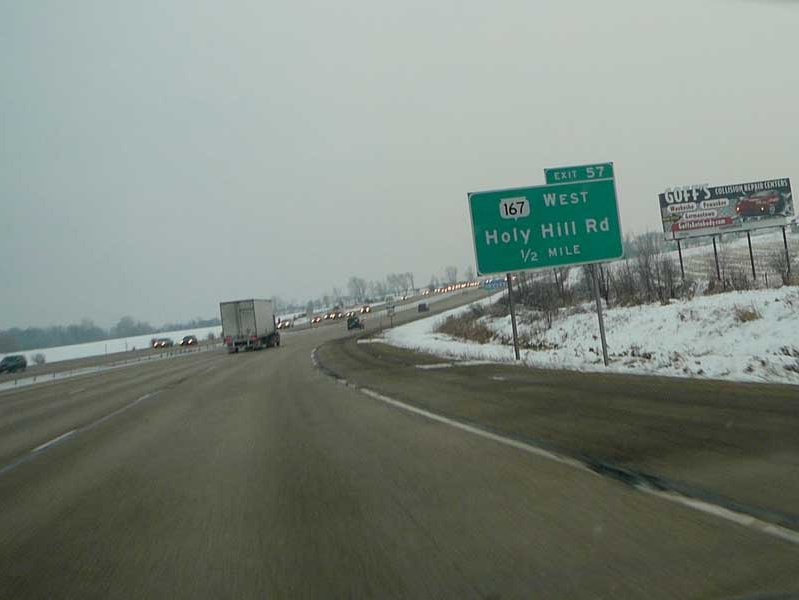 This sucks: Political gridlock hurts highways
Face it, we all have things we love and hate about Milwaukee. But, complaining and focusing on the negative leads nowhere. So, in this column we highlight an issue that we think needs to be addressed, discussed and solved. Every "This Sucks" feature tells you why we think something sucks, offers commentary, opinions, solutions and, of course, gives you the chance to weigh in through our exclusive Talkback feature.
What sucks: Milwaukee's current freeway system doesn't connect the rapidly growing areas of the northern and western suburbs with each other or Downtown.
The increase in population and motor vehicle traffic in Germantown, Jackson, West Bend, Slinger, Cedarburg, Grafton, Saukville and other developing communities will coincide with the continuing deterioration of the current system and could result in gridlock on the roads and in the political system.
Why it sucks: Compared to other cities, Milwaukee's traffic problems rate relatively low on the gripe-o-meter. One of the things that newcomers cite as refreshing about the area is the ability to get just about in anywhere in "15 or 20 minutes."
Of course, some areas are more convenient than others.
Andy Kunkler lives in Jackson, but attends a lot of events Downtown and spends a fair amount of time visiting his sister and brother-in-law at their home in Wauwatosa.
In order to get to Highway 45, the closest major freeway, he has to "backtrack" and drive west on Highway 60 before eventually heading south and east to arrive at his destination.
"There really is no quick way," Kunkler said. "A long time ago, Highway 145 used to be the major highway. It's still a pretty good route, but they never really finished it."
That's a common phenomenon in these parts.
In the 1950s and '60s, various government planners compiled a series of projections and blueprints that culminated in the Southeast Wisconsin Regional Planning Commission (SEWRPC) recommendation for 16 routes, several of which -- the East-West Freeway (I-94 and I-794), the North-South Freeway (I-43), the Zoo Freeway (Hwy. 45) and the Airport Freeway (I-894) -- form the core of the current system.
In the 1970s, the freeway-building effort began to encounter pockets of resistance. Several arteries were "stubbed" or never started.
A glance at SEWRPC reports from years ago shows projects that some travelers would welcome today, such as the Stadium Freeway, which was envisioned as a north-south artery that would run from Greenfield past the site of the old County Stadium and into Ozaukee County, where it would curve east and connect with what is now I-43. Only a small portion of the freeway, now known as US-41 to the north and Miller Park Way to the south, was completed.
Another proposal was for the Bay Freeway, an east-west link that would run from I-43 near Whitefish Bay westward to Oconomowoc. Only the westernmost portion of this road was built and it is designated as STH-16 in Pewaukee and Oconomowoc.
The Belt Freeway was proposed to connect the western and southern suburbs It was to start at the Fond du Lac Freeway in Germantown, go south through Menomonee Falls, Brookfield, New Berlin and Muskego and then dip east through Franklin and Oak Creek before connecting with the Lake Freeway. It was never built.
Given the fiscal problems facing state and local entities -- not to mention the reluctance of citizens to pay more taxes or trust their elected representatives to spend public money wisely -- it seems unlikely that any major freeway expansion will take place any time soon.
Page 1 of 2 (view all on one page)
Next >>
Facebook Comments
Disclaimer: Please note that Facebook comments are posted through Facebook and cannot be approved, edited or declined by OnMilwaukee.com. The opinions expressed in Facebook comments do not necessarily reflect those of OnMilwaukee.com or its staff.