It seems to always happen in a farm field. A kid sees the mother of God, a white buffalo is born, an astonishing cave full of prehistoric paintings is accidentally uncovered. That's where Wisconsin and the world stumbled upon one of the state's most stunning natural attractions, Cave of the Mounds, too, in 1939. Read more...
Editors' Pick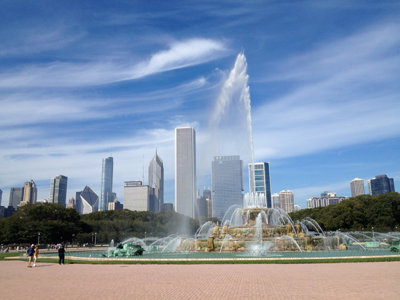 Looking for a quick and easy getaway? Chicago's just a short, smooth train ride south and whether you're traveling with kids, as a couple or on your own, the possibilities are endless. So endless that it might seem a little daunting to plan. Don't you worry, sit back and let us do the work. Here are three quick and easy Windy City overnights that will make for memorable little getaways.
See More Stories In Travel & Visitors Guide …
Milwaukee Area Event Calendar
More Featured Articles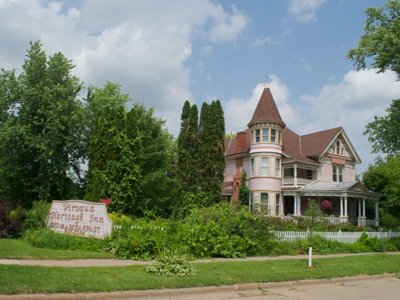 Because Viroqua is only three hours west of Milwaukee, Viroqua - the county seat of Vernon County - is a possible destination for an affordable weekend getaway. OnMilwaukee.com's Molly Snyder recently went for a visit and developed this list of local places and spaces to check out.
See More Stories In Travel & Visitors Guide …
Little Amerricka, in Marshall -- 20 miles northeast of Madison -- was a revelation when we discovered it recently. Of course, it's been there for years and is no secret, but we'd never made the trip before. There, we found fun at a refreshingly reasonable price.
See More Stories In Travel & Visitors Guide …
This time around, Milwaukee lands on Anne Roderique-Jones', a freelance travel writer at Yahoo! and other sites, list of "7 Underrated but Intriguing U.S. Cities You Need to Visit."
See More Stories In Travel & Visitors Guide …
From Our Partners
In mid-October, five area teachers were honored by the Education Deans of Greater Milwaukee for their work in service learning,  "... a form of experiential learning where students apply academic knowledge and critical thinking skills to address genuine community needs." Their projects - which range in scope from environmental activism to artistic expression and humanitarian [...]
See More Stories From schoolmattersmke.com …
Hot on the heels of Sharpologist's coverage of the Rockwell razor and the Beluga razor comes the Thomas Clipper on Kickstarter.  The Thomas Clipper razor has a stainless steel handle with a chromed Nickel head. Thomas Clipper Background From the campaign page: "Matt and Tony are good friends who share a passion for making something better: something that supports passionate and talented people, something that they would be proud to own and something that is built to last. Together they're dedicated to bringing you the best shave you can get outside of a barber shop. "Each handle is made to...
See More Stories From sharpologist.com …
When choosing a bouquet, remember that it isn't only about the type of flowers; it's also about the style of the bouquet. When meeting with a florist make sure to express your preference in bouquet style early in the consultation. This will help with determining appropriate flower choices.
See More Stories From wedinmilwaukee.com …
Coming Soon On OnMilwaukee.com…
Favorite doughnut shop?
italian dining guide
12 years of Tess
Then and now