Blue Harbor Resort in Sheboygan recently added a surf simulator in its waterpark. This new attraction is a particularly good fit for the waterpark because Sheboygan is known as the outdoor, fresh water surfing capital of the world. (It's true!) Read more...
Editors' Pick
The building that houses the Charles Allis Art Museum, 1630 E. Royall Pl., on Milwaukee's East Side was designed and built as a home, but in a sense it's also always served as an art museum. Built by a captain of industry, Charles Allis, the house -- designed by Alexander Eschweiler and built in 1909 -- was planned as more than a home for Eschweiler and his wife, Sarah. It was meant to be a showplace for their ever-growing collection of art.
See more stories in Travel & Visitors Guide …
Milwaukee Area Event Calendar
More Featured Articles
This week a group of Iowa social conservatives issued Gov. Scott Walker an ultimatum: If you want to be president, kill the Kenosha casino, they said. To which I retort: Butt out. Maybe the Iowa Republicans should focus their umbrage on their own riverboats instead.
See more stories in Travel & Visitors Guide …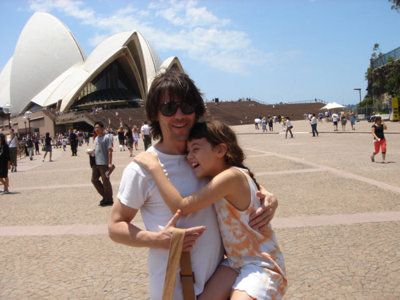 As much as we love our families, our roots and some of our old ways, I think there's usually a reason (besides our jobs) that we opt to live thousands of miles away from them. So, if you didn't get a chance to see those closest to you this holiday, please enjoy them from a distance; sometimes it's easier that way!
See more stories in Travel & Visitors Guide …
From Our Partners
Deb Nevsimal is the owner of Centennial Press + Design, a custom design studio in Milwaukee. She is a former art director of more than 10 years for one of Milwaukee's most acclaimed design agencies.
See More Stories From wedinmilwaukee.com …
Actress and comedian Aisha Tyler recalled her childhood as being an outcast because she was "part of two minorities" and loved videogames. She was tall, African-American, and didn't own a television. She owns up to being a geek, discussing the times she would spend an entire Saturday at the movie theater, alternating between the matinees [...] The post Aisha Tyler Tells Students: It's OK to be "Weird" appeared first on Media Milwaukee.
See More Stories From mediamilwaukee.com …
Coming Soon On OnMilwaukee.com…
No need for spring hope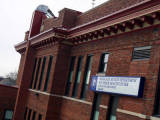 Isolation Hospital
Tonic's Tarantino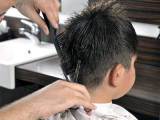 Kids' salons