"Cirque du Soleil: Varekai" comes to the BMO Harris Bradley Center Dec. 18-21, but OnMilwaukee.com's Molly Snyder got a sneak peek of the show in New Orleans last month. Read more...
Editors' Pick
The building that houses the Charles Allis Art Museum, 1630 E. Royall Pl., on Milwaukee's East Side was designed and built as a home, but in a sense it's also always served as an art museum. Built by a captain of industry, Charles Allis, the house -- designed by Alexander Eschweiler and built in 1909 -- was planned as more than a home for Eschweiler and his wife, Sarah. It was meant to be a showplace for their ever-growing collection of art.
See More Stories In Travel & Visitors Guide …
Milwaukee Area Event Calendar
More Featured Articles
Once upon a time, I figured that the magnificent, serene and beautiful Door County is a place only to be enjoyed by adults. Maybe my priorities have changed, though, because even after 20 years of visits, only recently did I come to the conclusion that kids could fall in love with this magical retreat, too. Turns out I was right. After the summer rush died down, we took our daughter up to Door County for the first time this weekend. It was a wonderful journey.
See More Stories In Travel & Visitors Guide …
Why not check out Yerkes Observatory in Williams Bay, near Lake Geneva? Situated 190 feet above Geneva Lake, the observatory is a fascinating place in an architecturally interesting building and offers great views of the surrounding area.
See More Stories In Travel & Visitors Guide …
From Our Partners
These were not the normal films that one would watch in a movie theater; many of them had no verbal speaking, and some didn't even have actors. On Dec. 12, the 67th Annual Student Film Festival was held in the UWM Union; the festival is a judged showcase of projects shot, edited, and produced by [...] The post Student Film Festival Draws Passionate Audience for Novel Films appeared first on Media Milwaukee.
See More Stories From mediamilwaukee.com …
Are you devoted to a single online store for your shaving equipment? Shopping With the holiday shopping season upon us I would like to ask you a question. Have you ordered shaving products from a particular online shaving-specific website more than once? Amazon doesn't count here. I'm asking if you have bought shaving stuff from online store "x" more than once. Or do you prefer to spread your purchases around?  
See More Stories From sharpologist.com …
When she spoke at a Milwaukee Press Club luncheon yesterday in Downtown Milwaukee, Milwaukee Public Schools Superintendent Dr. Darienne Driver spoke of the many partnerships the district has with local nonprofits, trade associations and corporations. This morning at a press conference, Driver will announce that Junior Achievement of Wisconsin and MPS are again teaming up [...]
See More Stories From schoolmattersmke.com …
If you're looking for a unique gift - for a couple getting married, a housewarming gift, or better yet, a last-minute Christmas gift - you'll want to visit Hometown Est. A General Store, 130 W. Mineral Street.
See More Stories From wedinmilwaukee.com …
Coming Soon On OnMilwaukee.com…
Do you buy wrapping paper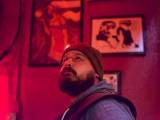 Meet Todd Pieper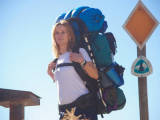 "Wild"
Christmas Eve seafood