Thrillist -- a website that focuses on food, drink, travel and being merry in general -- recently posted a list of nine of the best reasons to visit Wisconsin. We want to hear your addition for No. 10. Read more...
Editors' Pick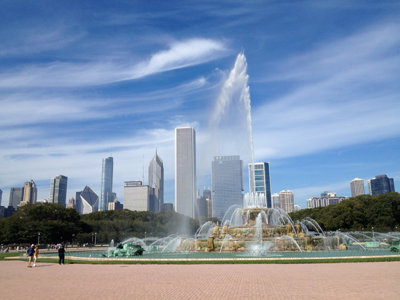 Looking for a quick and easy getaway? Chicago's just a short, smooth train ride south and whether you're traveling with kids, as a couple or on your own, the possibilities are endless. So endless that it might seem a little daunting to plan. Don't you worry, sit back and let us do the work. Here are three quick and easy Windy City overnights that will make for memorable little getaways.
See More Stories In Travel & Visitors Guide …
Milwaukee Area Event Calendar
More Featured Articles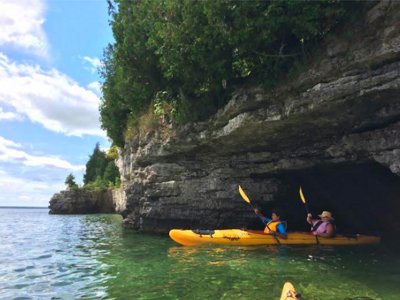 This week, OnMIlwaukee.com polled the Social Circle for its favorite Wisconsin vacation spots. A lot of shout outs for Door County and other lush "Up North" places. And one vote for the Sybaris.
See More Stories In Travel & Visitors Guide …
Because Viroqua is only three hours west of Milwaukee, Viroqua - the county seat of Vernon County - is a possible destination for an affordable weekend getaway. OnMilwaukee.com's Molly Snyder recently went for a visit and developed this list of local places and spaces to check out.
See More Stories In Travel & Visitors Guide …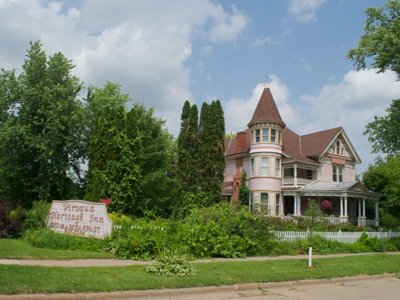 Little Amerricka, in Marshall -- 20 miles northeast of Madison -- was a revelation when we discovered it recently. Of course, it's been there for years and is no secret, but we'd never made the trip before. There, we found fun at a refreshingly reasonable price.
See More Stories In Travel & Visitors Guide …
From Our Partners
In mid-October, five area teachers were honored by the Education Deans of Greater Milwaukee for their work in service learning,  "... a form of experiential learning where students apply academic knowledge and critical thinking skills to address genuine community needs." Their projects - which range in scope from environmental activism to artistic expression and humanitarian [...]
See More Stories From schoolmattersmke.com …
"Movember" starts tomorrow and Sharpologist will be participating!  Remember there is strength in numbers so don't Mo alone. Now is the time to join the Sharpologist team.  Recruit your friends, family and coworkers to join Movember with you. Together we can change the face of men's health. Movember From The Movember Foundation: "The Movember Foundation recognizes that the poor state of men's health is largely due to a lack of awareness and understanding of the health issues men face and that men are often reluctant to take action when they do not feel physically or mentally well. "We want to...
See More Stories From sharpologist.com …
Most brides would agree the grand task of wedding planning can seem daunting. My first piece of beauty advice is to put your thoughts into bullet points and categories, from most important to least. Make a list of things to consider and questions to ask. Here's a list of five common wedding day hair concerns/decisions and some advice on how to handle them.
See More Stories From wedinmilwaukee.com …
Coming Soon On OnMilwaukee.com…
Favorite Halloween candy?
Milwaukee Zine Fest 2014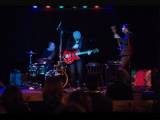 10th Kneel to Neil
1913 hurricane book