Why not check out Yerkes Observatory in Williams Bay, near Lake Geneva? Situated 190 feet above Geneva Lake, the observatory is a fascinating place in an architecturally interesting building and offers great views of the surrounding area. Read more...
Editors' Pick
Little Amerricka, in Marshall -- 20 miles northeast of Madison -- was a revelation when we discovered it recently. Of course, it's been there for years and is no secret, but we'd never made the trip before. There, we found fun at a refreshingly reasonable price.
See More Stories In Travel & Visitors Guide …
Milwaukee Area Event Calendar
More Featured Articles
As beautiful as Milwaukee's historic churches are, visiting them can sometimes be disheartening. That's because so many of them are threatened due to failing -- or even entirely failed -- finances as churches in the heart of the city have fallen victim to suburbanization. This is true for some, but not all churches, as I was reminded recently on a visit to Grace Lutheran Church, which houses a vibrant congregation in a stunning Gothic building.
See More Stories In Travel & Visitors Guide …
There isn't much that feels as good to me as some good ol' Southern love. Knoxville offers up a mix of the South, the foothills of the Great Smoky Mountains and a classic college town.
See More Stories In Travel & Visitors Guide …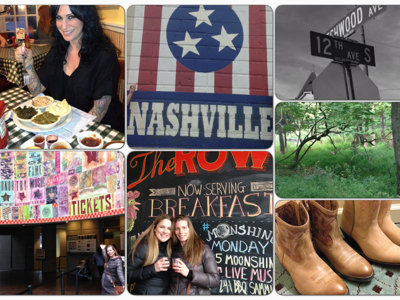 Right under our Midwestern noses is a city so full of culture, entertainment, food, sports, art, community and music that it's almost a transgression of good tourism not to visit Nashville.
See More Stories In Travel & Visitors Guide …
From Our Partners
State police released more information on the wrong-way crash that killed a Grafton man. Police said a drunk teen may have caused the wreck along I-94 in Kenosha County.
See More Stories From wisn.com …
If you are one of those men who rush out of their houses after washing face with harsh soaps and water, you need to take a step ahead and start caring for your skin. Though, your skin doesn't need a bunch of creams, but it surely need some good skincare products to keep it healthy. You should follow the skincare tips just to follow to keep your skin healthy and glowing. Use Right Shaving Products Use gentle cleansers to rinse your face and never use harsh soaps which can cause rough and dry skin. Face hair is soft, they need some...
See More Stories From sharpologist.com …
Wedding planning is not something you do everyday, and for most people, you get one shot at doing it right. So what should you do to make sure you don't make the same mistakes as others? Learn from those who have gone before you. We complied a list of the top 5 wedding day mistakes most people make, and hopefully you can avoid them as you prepare for your own wedding day.
See More Stories From wedinmilwaukee.com …
By Talonda Lipsey-Brown - Dear Miss, You won't remember me or my name. You have flunked so many of us. On the other hand, I have often had thoughts about you and the other teachers, and about that institution which you call "school" and about the kids that you flunk. You flunk us right out [...]
See More Stories From schoolmattersmke.com …
Coming Soon On OnMilwaukee.com…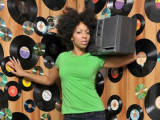 Kenza Dawn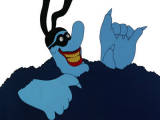 Ways to improve the world
Widen's rock & roll book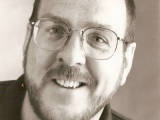 "Temporary Saints"