Celebrate the great Thanksgiving Milwaukee weekend, and celebrate it with Milwaukee pride! What's up this weekend? Gobble. It's Thanksgiving, Black Friday and Small Business Saturday. Go shopping at some local spots. Eat at some of MKE's faves. "School of Rock." Mad Planet Dance Parties. Some 5Ks. The Admirals and Packers play too. Marvel Universe Live. And, so much more. Dive in, and trust that the experts at OnMilwaukee have your weekend covered. Read more...
wdbzqszxrdsr
Editors' Pick
Milwaukee Area Event Calendar
Today's featured events
11 a.m. at DOC'S Commerce Smokehouse
wdbzqszxrdsr
More Featured Articles
wdbzqszxrdsr
In this series, we ask chefs to recommend three dishes that embody the best of what they offer. In this edition, we talk with Mark Salamone of Dorsia about the housemade pasta and pizza that makes Dorsia stand out from the crowd.
See more stories in Dining …
For about 45 minutes of "Number Two" - the second of the "This Is Us" solo episodes focused on individual members of the Big Three, this time on Kate - my face was shockingly dry. That did not last very long.
See more stories in Movies & TV …
Sponsored Content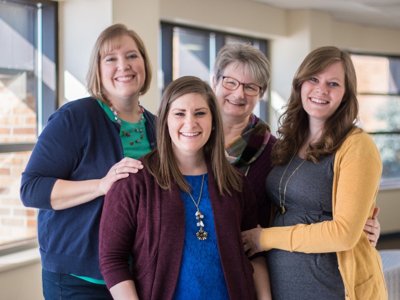 The seven members of Concordia's OSSA staff are charged with being the spiritual, emotional and practical support system for the more than 3,000 individuals enrolled in online programs or courses through Concordia, shoulders for students to lean in.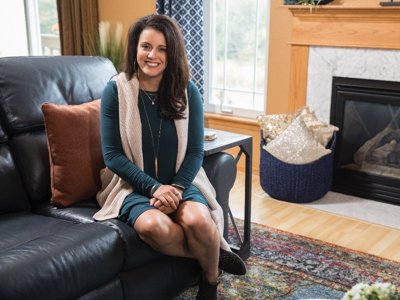 We're very excited to bring some eclectic glam to our Steinhafels Before and After entry this month, with the help of one of our newest designers, Brittany Holey.
wdbzqszxrdsr
From Our Partners
A'Kela (KK), a 12-year-old pediatric cancer patient, was asked to describe her dream bedroom. KK is one of ten children and shares her room with two of her sisters. Three girls of varying ages meant getting creative with how their individual visions came together. The verdict? Rainbows, sparkles, and Pokémon. Thanks to the Wisconsin chapter of the nonprofit Special Spaces, KK's dream room was brought to life. The... Pediatric Cancer Patient Gets Dream Room appeared first on 88Nine Radio Milwaukee.
See More Stories From 88Nine Radio Milwaukee …
For 11 minutes, President Donald Trump's personal Twitter account was deleted by a Twitter customer support employee. Many Americans responded to the news by calling the Twitter employee a hero for deleting the account. We believe that the Twitter customer support employee's actions were not heroic and shouldn't result in the suspension of the President's account. [...] The post Trump Twitter Deleted by Low-Level Employee appeared first on Media Milwaukee.
See More Stories From Media Milwaukee …
5 Songs We Can't Stop Listening to is a collection of our newest favorite songs. And Every week we ask an artist that we love to tell us about the music they love. Listen to the whole thing in the player below. The post 5 Songs We Can't Stop Listening To with guest Portugal. The Man appeared first on 88Nine Radio Milwaukee.
See More Stories From 88Nine Radio Milwaukee …
Nina Lussi has been training and competing around the world and now has her sights set on the 2018 Winter Olympics in South Korea.
See More Stories From WISN 12 …
Coming Soon On OnMilwaukee.com…
Mall-free Santa guide
Holiday Markets
Online shopping hacks
A visit by design
wdbzqszxrdsr