Every town had its own version of The Haskels, the first local group to really introduce Milwaukee music fans to punk in a live setting.
But, for the most part The Haskels – fronted by the late Jerome Brish who had become a local celebrity – became lore, part of an oral history passed down to the next generations because other than one late-era EP, there were no records to listen to.
Last year, Clancy Carroll's Splunge Communications changed that by issuing for the first time The Haskels' unreleased 1979 album.
The response was so good that Carroll has now released the "Taking The City By Storm" EP recorded by the second version of The Haskels in 1980 along with 10 demos and live recordings by the same lineup.
"Taking the City By Storm" is available on CD and vinyl at area record shops like RushMor, Acme and Bull's Eye.
We asked Carroll – a local musician, who was part of the scene during The Haskels' era (and long afterward, too) – about the response to last year's release, the details on this new one and what's in the future?
OnMilwaukee: Tell me about the response to last year's reissue. Did it exceed your expectations?
Clancy Carroll: Last year's release, "The Haskels" self-titled LP received a great response locally, nationally and internationally. It was at the top of the WMSE charts and received a ton of airplay there, and 88.9 added "Stay Up All Night" to their rotation, and are still playing it a year later. It's been played on a number of radio stations nationally, and received positive reviews online and in hard copy press.
The initial pressing sold out after about a month and we had to repress, so that's all been pretty rewarding. The release had a lot of up-front production costs due to the nature of the vintage source tapes, and we likely broke even, but you know, making money wasn't really a consideration. We just wanted to get this music out there and hopefully bring in enough to release some other material. Milwaukee karma!
Was this one already planned at that time or did you decide to do it based on the response to the first one?
The new release was on my mind, but actually following through and doing the work to release record was definitely driven by the positive responses received to the first record.
This offers an interesting look at how the band morphed from I to II. Did II have as much impact as I at the time?
I would have to say that it depends how you want to look at it. At the time this was all really local-only or Midwest at best in its reach. The "scene" at the time was all about a couple of nightclubs, some local press and mostly took place in the pre-college radio vacuum.
The first Haskels as represented by last year's release, was a four-headed creative and fine tuned beast that could fill clubs and attracted a lot of attention, but almost all of it on a local level. When the band split into the second version of The Haskels and the Oil Tasters, there was a fair amount of competition between the two bands. In my opinion, the Oil Tasters were more successful in that they released a couple of 45s that garnered a great amount of attention, continued to fill the clubs, and ultimately had an LP released by Thermidor Records.
The second Haskels started strong but for whatever set of reasons their following waned and the band kind of withered away. That said though, they self-released the "Taking The City By Storm" EP during their tenure, and that record has taken on a life of its own out there in indie record collector and early punk aficionado circles. It's been bootlegged and an original copy fetches as much as $600 out there. Songs have been covered by other bands and included on compilations. So, you know, it depends on how you want to measure "impact."
What is the haskels' enduring legacy?
I think that remains to be seen as the story is still being told. They were very influential to a number of people locally. In my mind, it's all about the fact that creative and driven people need to be able to have support but still do their thing under less than ideal circumstances, against all odds. But if you've got it, you've got it and should pursue your muse.
Is there any more in the can that can be released? Any other vintage mke reissues planned?
There is still some unreleased Haskels I basement demo material, and a few Haskels II studio and demo tracks, but no current plans to do anything with them. Right now we are in pretty much of a "one step at a time" mode, so there aren't any set plans for more vintage Milwaukee punk era releases, but I guess we'll see!
Some other great reissues released this pandemic year, if you're looking for stocking stuffers, include:
Circle Jerks – Group Sex 40th Anniversary (Trust Records)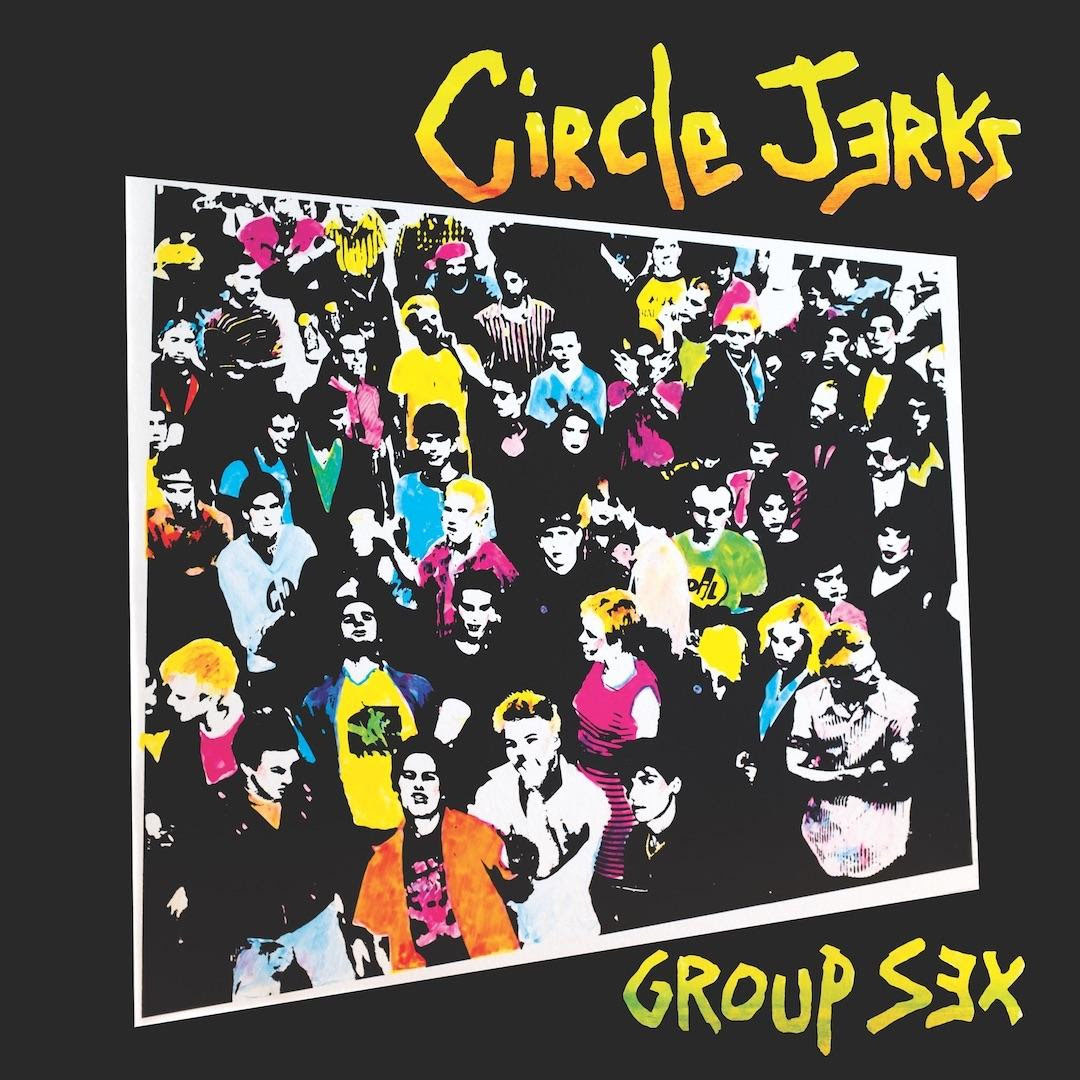 In a hardcore scene overloaded with soundalike bands, the debut from California's Circle Jerks resonated when it was released in October 1980. With its 14 songs clocking in at about the same number of minutes, the record felt urgent and alive, taking on suburbia and the establishment. You can see why a 14-year-old boy might be enamored.
Four decades later, the record – now bolstered with five 1980 band rehearsal recordings (as you can imagine even on the vinyl record, there was plenty of room for extras!) – still feels edgy and explosive, allowing a whole new generation to feel its power. The new edition comes with a large booklet that collects photos and memories of the record from the likes of Tony Hawk, Mike Patton, Shepard Fairey, Ian MacKaye and others. But, honestly, for those of us who remember hearing it for the first time 40 years ago, we have plenty of memories of our own.
Studio One – Studio First: From the Vaults Vol. 2 (Studio One / Yep Roc)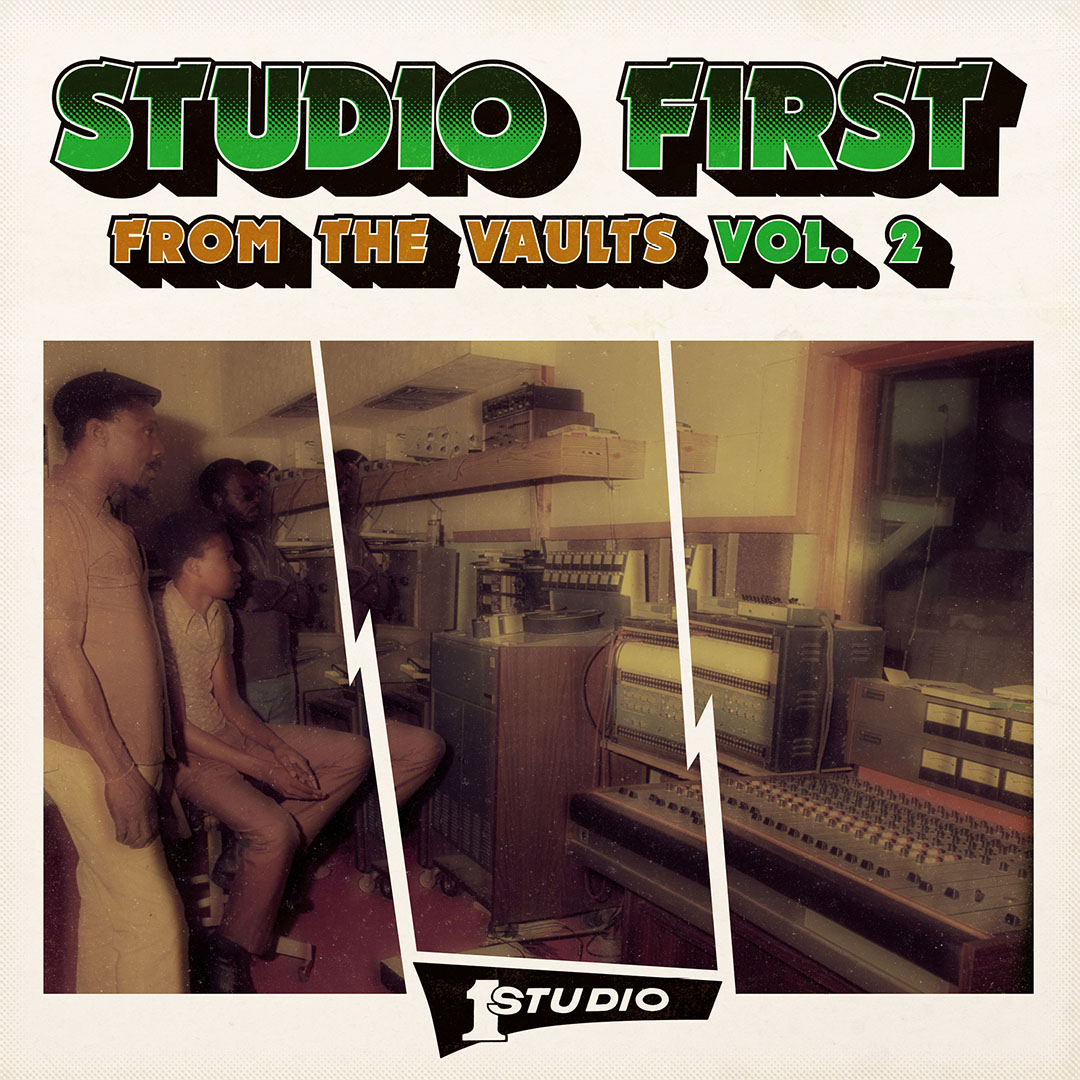 There have been many who have reissued classic Jamaican Studio One ska, rockstead and reggae records in the United States but no one has done it as well as Chris Wilson, first with Rounder's Heartbeat label and now on Studio One via Yep Roc. In addition to reissuing classic releases on quality vinyl from original sources (making them typically sound better than even the original releases), this version of Studio One has also been scouring the archives for rarities for a series of releases
This second volume of the "From the Vaults" series includes 20 killer tracks, of which nearly all are unreleased or unreleased mixes/versions. And the tracks that have been released are hard to find gems like Jackie Bernard's "Torture & Flames" and Alf & Teep's "Freedom, Justice, Equality." How a track as deadly as Winston Prince's "Mark I Word" went unreleased is a mystery, but thankfully we have it now.
Sam Cooke – The Complete Keen Years (1957-1960) (ABKCO)

Having landed in late January, this encyclopedic five-CD boxed set of Sam Cooke's earliest works as a secular solo artist as he was moving away from the Soul Stirrers and gospel. The set includes CD replicas of Cooke's five LP releases from Keen, which released his iconic "You Send Me" in 1957.
There are also bonus tracks – including some b-sides and alternate "gospelized" takes of songs like "Steal Away" and "Deep River" – and a booklet with rare images, extensive session details, liner notes by Michael Corcoran and all.
Best of all, these discs are sourced from the recently rediscovered original master tapes.
These 65 tracks, all in one place, allow us to reconsider the stunning talent of Sam Cooke, who, incidentally, would've turned 90 this coming Jan. 22.
U2 – All That You Can't Leave Behind Super Deluxe CD box set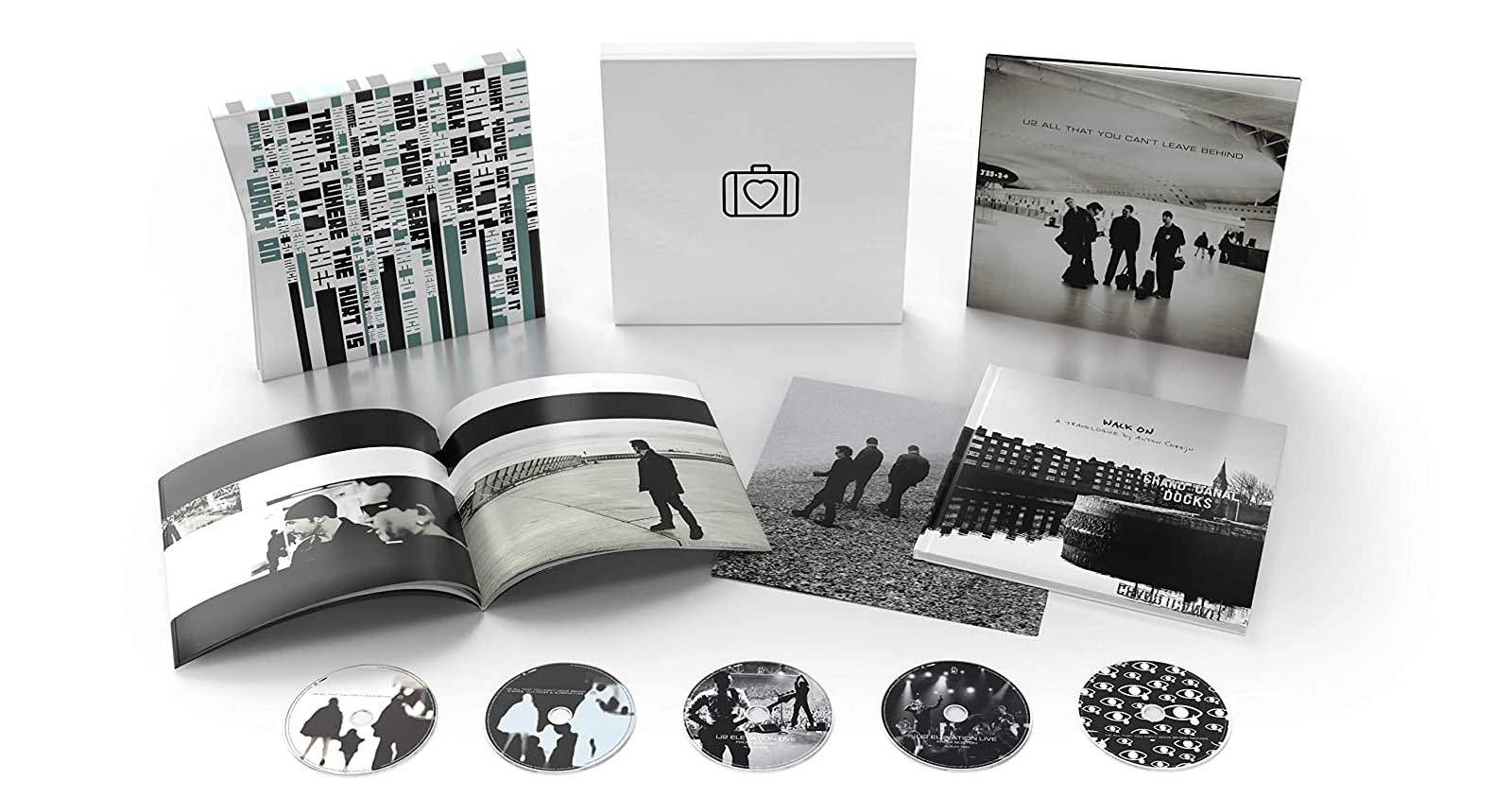 All I could think about when this blingy reissue popped up was, "but this album only just came out." Time flies when you're having fun, I guess. In fact, it's 20 years old! This record was best known for its massive hit "Beautiful Day," but when it arrived it was the band's first new record in three years and it was hailed by fans and critics in large part because after a few years tinkering with technology and dance remixes, "All That You Can't Leave Behind" felt like a return to rock and roll. And it still sounds that way today. In this five-CD set (there's also an 11-LP vinyl version), you can hear the original record, plus b-sides, outtakes and alternate versions, as well as remixes and a great live performance from the Elevation Tour spread across two CDs. There's also a large booklet with lyrics, photos and recording details and a two-sided poster. Also in the box is a hardcover photo book with images and text by the band's longtime photographer Anton Corbijn. While maybe a little much for the casual fan, the U2 lover on your list will devour and treasure this.
Born in Brooklyn, N.Y., where he lived until he was 17, Bobby received his BA-Mass Communications from UWM in 1989 and has lived in Walker's Point, Bay View, Enderis Park, South Milwaukee and on the East Side.
He has published three non-fiction books in Italy – including one about an event in Milwaukee history, which was published in the U.S. in autumn 2010. Four more books, all about Milwaukee, have been published by The History Press.
With his most recent band, The Yell Leaders, Bobby released four LPs and had a songs featured in episodes of TV's "Party of Five" and "Dawson's Creek," and films in Japan, South America and the U.S. The Yell Leaders were named the best unsigned band in their region by VH-1 as part of its Rock Across America 1998 Tour. Most recently, the band contributed tracks to a UK vinyl/CD tribute to the Redskins and collaborated on a track with Italian novelist Enrico Remmert.
He's produced three installments of the "OMCD" series of local music compilations for OnMilwaukee.com and in 2007 produced a CD of Italian music and poetry.
In 2005, he was awarded the City of Asti's (Italy) Journalism Prize for his work focusing on that area. He has also won awards from the Milwaukee Press Club.
He can be heard weekly on 88Nine Radio Milwaukee talking about his "Urban Spelunking" series of stories.