Another week, another trip and fall into glory for the Packers as Green Bay clung on to a narrow, at this point unsurprisingly surprisingly tense 31-24 win over the Detroit Lions in Motor City.
It wasn't a pretty win – but at this point, Packers fans wouldn't know what a pretty win looks like anyways. All we know is that the Packers, often despite their best efforts, keep winning and keep climbing the NFC standings, now landing at the top of the board thanks to some help from the Philadelphia Eagles and a tiebreaker over the New Orleans Saints. And that's all that matters for the time being. At some point, it'd be nice to look on the field and see a true confidence-inducing Super Bowl contender – but I guess the title of the best team in the NFC for now works too.
Here's a final look back at some of the memorable moments and images from Sunday's North-clinching win – then it's on to Carolina.
1. Hat's off to you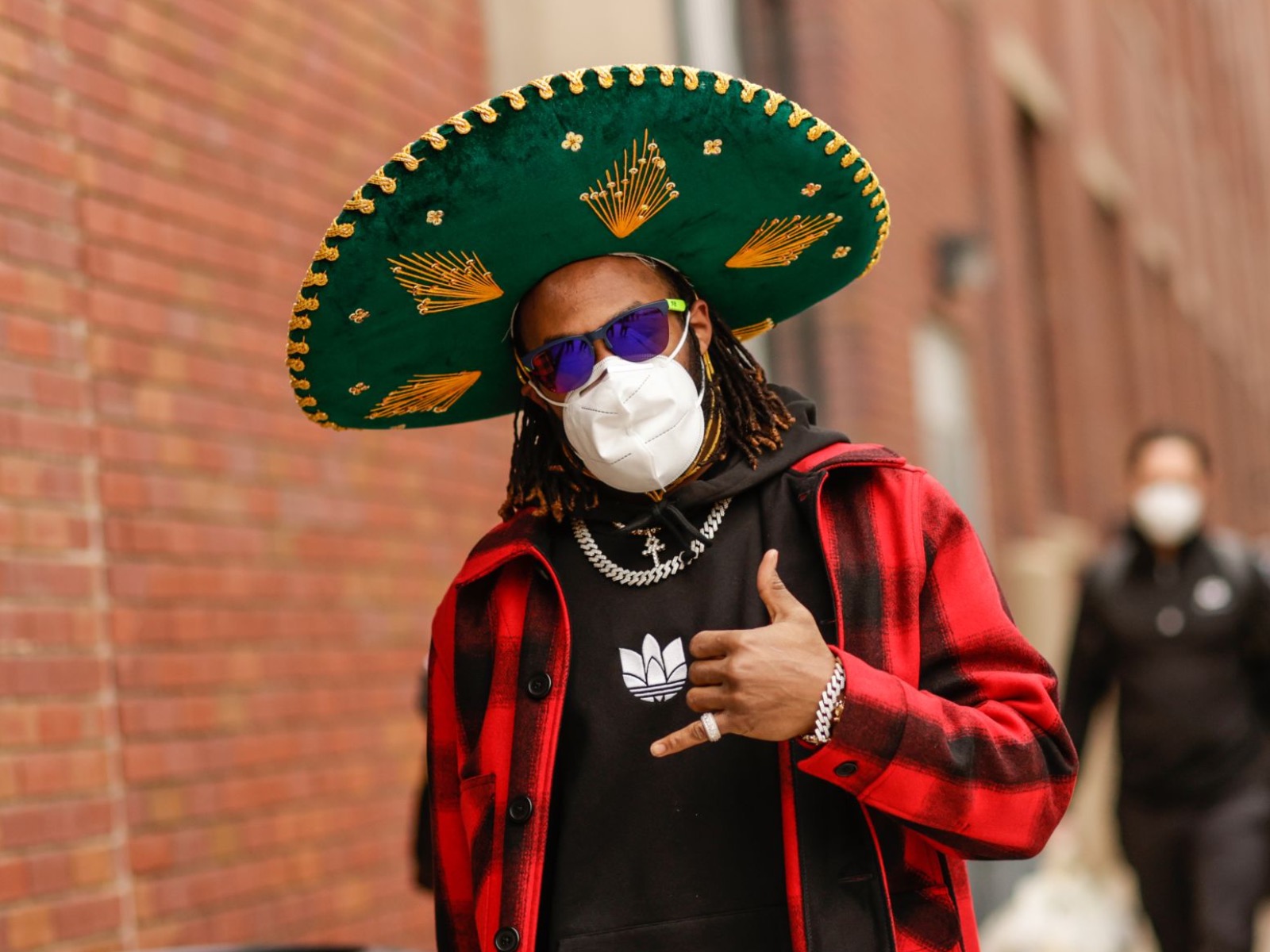 Again, I'll stop posting photos of Aaron Jones' sombrero when the Packers stop winning so much. Clearly, over two seasons, the victory headwear is working – plus it's earned the Pack's key running back a bobblehead!
2. Hot take incoming
A 5️⃣6️⃣-yard TD for @tae15adams!

That deserves a #ProBowlVote!#GBvsDET | #GoPackGo

📺 FOX
📱 https://t.co/2UxGSiVlvn pic.twitter.com/S54ltMBoAC — Green Bay Packers (@packers) December 13, 2020
Don't want to scald the internet here ... but I think Davante Adams is pretty good at football. Sure, the Lions secondary has no roar, but Adams made them look even more toothless than expected on this 56-yard touchdown scamper – part of yet another 100-plus-yard performance in this impressive season for the star receiver. I think we'll keep him.
3. MV-Success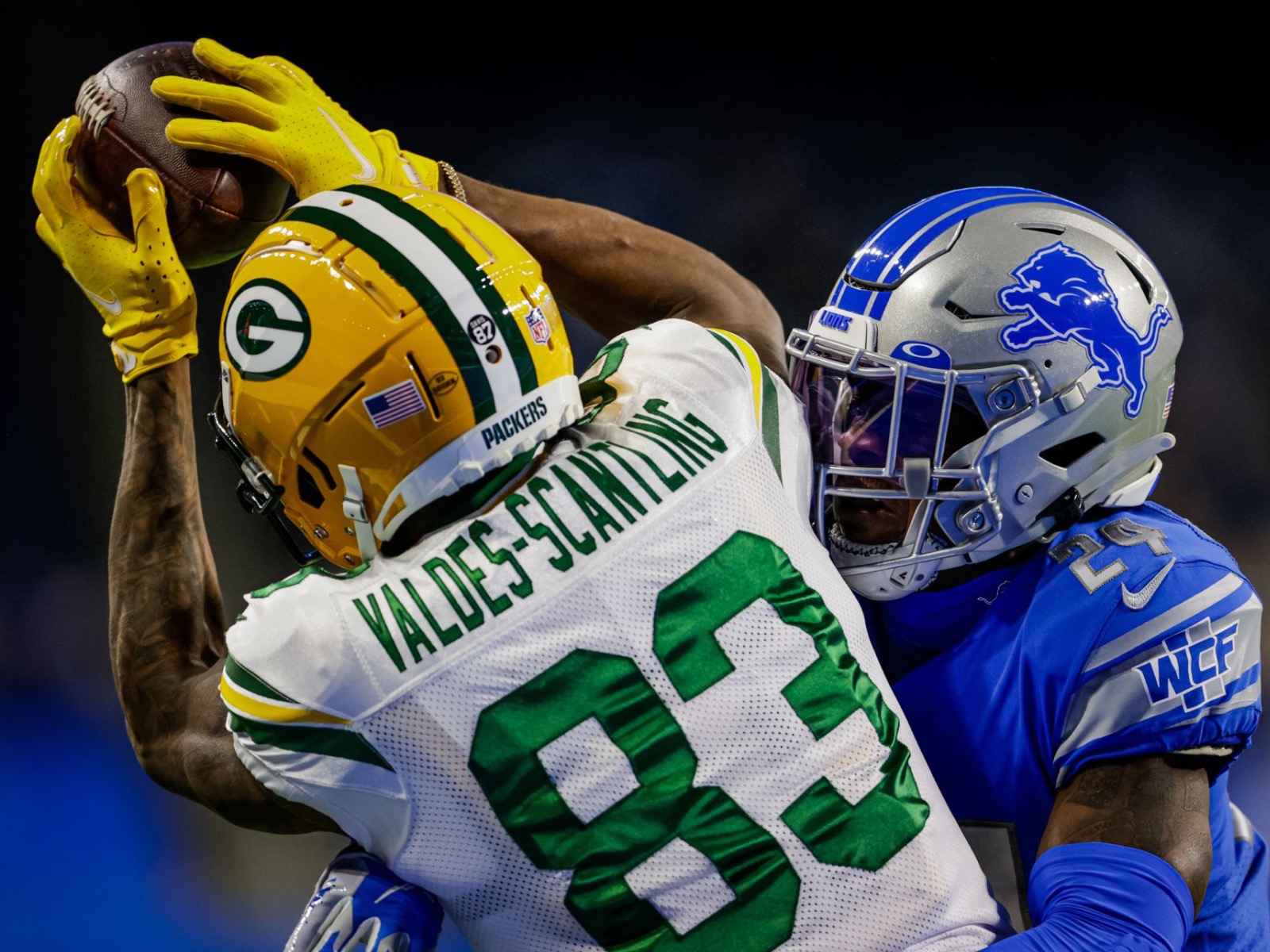 We've had, uh, a mix of emotions when it comes to MVS this season ... and his entire Packers career. But credit where credit is due, Marquez Valdes-Scantling had a good all-around game against the Lions, catching all six of his targets – NOT ONE DROP! – for 85 yards and an impressive score.
Also, on a totally unrelated note, I always love how bright the Packers' road uniforms look when they play in Detroit. Their uniforms just pop under those lights. Meanwhile, the Lions look like a directional Michigan university in the MAC. It's bad enough that they're routinely bad; can we at least get them some decent jerseys? This has been Matt's Unnecessary Uniform Update.
4. Tonyan on top
Robert Tonyan with probably my favorite block of all time pic.twitter.com/mZWupgpGuH — Salvatore (7) (@Fear_Jaire) December 13, 2020
Big Bob Tonyan had another big day, grabbing yet another touchdown catch as well as snagging the game's true dagger on a critical late third down to get one final first down and lock up the win. But clearly his most important play of the game was this block in which Tonyan casually decimated the entire Lions defensive line.
5. Rough day at the office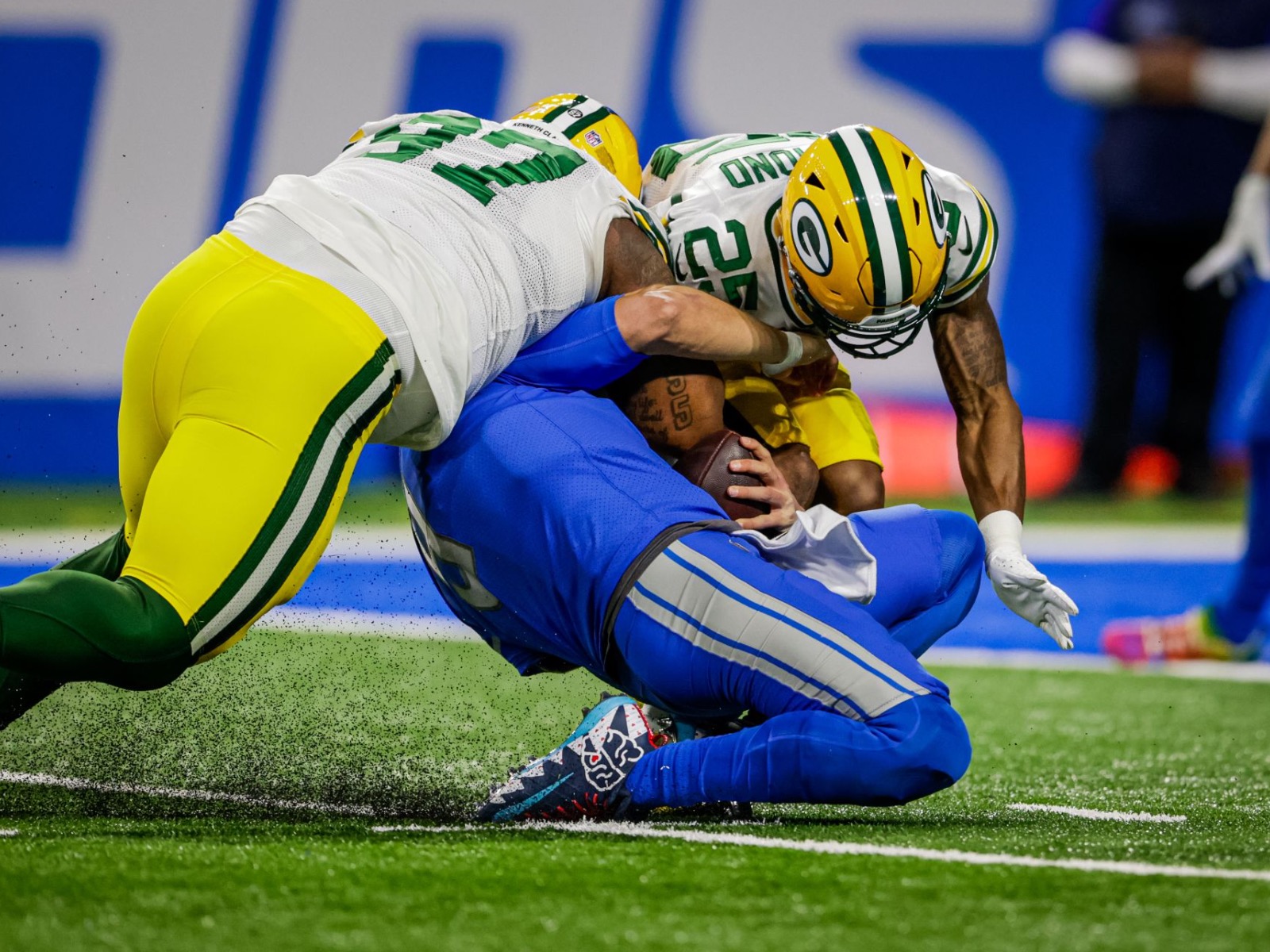 The Packers made life no fun for Lions quarterback Matthew Stafford on Sunday – not that it's much fun to be the Lions quarterback in general. Green Bay sacked Stafford four times throughout the game, plus added a brutal folding hit on a second-half drive that knocked Stafford out of the game for the final stretch with what appeared to be a painful rib injury. Rodgers took an odd hit at the end of the game as well, grabbing his hip afterward and causing heart palpatations across Packers fandom, but he seemed fine after the final whistle. Plus, considering he didn't take a single sack – and considering what happened to his counterpart on the other sideline – he had a much better day.
6. The Silver Fox strikes again
.@crosbykicks2 with the 5️⃣8️⃣-yard FG! 💰
#ProBowlVote#GBvsDET | #GoPackGo

📺 FOX
📱 https://t.co/2UxGSiVlvn pic.twitter.com/pXkEjVMcov — Green Bay Packers (@packers) December 14, 2020
Remember that time Mason Crosby missed five field goals against the Lions two years ago? Well, that's long gone as Crosby helped ice the game in the fourth quarter with a monstrous 58-yard boot – what was originally supposed to be a 53-yard kick but a Green Bay penalty pushed it back – to give the Packers a comfortable lead. Or so we thought ...
7. Special teams, still un-special
After drilling a 58-yarder, Mason Crosby then saves a TD on the ensuing kickoff 😤 @crosbykicks2 @packers

📺 #GBvsDET on FOX pic.twitter.com/JkzNu131E2 — The Checkdown (@thecheckdown) December 14, 2020
For yet another week, the Packers' special teams was an abomination – particularly in crunch time. Just one play after a false start penalty made Crosby's clutch kick even further and a trickier risk, the Packers gave up a massive kickoff return. Thankfully, Crosby was there to bail them all out by the knocking the returner out of bounds deep in Green Bay territory – but when your aging kicker is applying the tackle on a kick return, your special teams department has to revoke the first word of their title. So much for that comfortable two-possession lead ...
Luckily, Detroit was without Matt Stafford so that key drive only resulted in a field goal, but even the following onside kick was far more tense than need be. In conclusion, that's a lot of mistakes that, sure, you can make against the Lions, but not against just about anyone you'll face in the playoffs.
8. Mission: possible
The Packers mindset after clinching the NFC North is on Davante Adams' T-shirt: https://t.co/xXik3YdfJq pic.twitter.com/KTyp0CuymC — Rob Demovsky (@RobDemovsky) December 14, 2020
Despite themselves, the Packers are in beautiful position to not only make the playoffs but to also be the lone first round bye in the NFC with the top seed and host the entire playoffs run at frosty Lambeau Field. So, as Adams' shirt implies, the season's far from done.
9. He must've gotten the Rodgers rate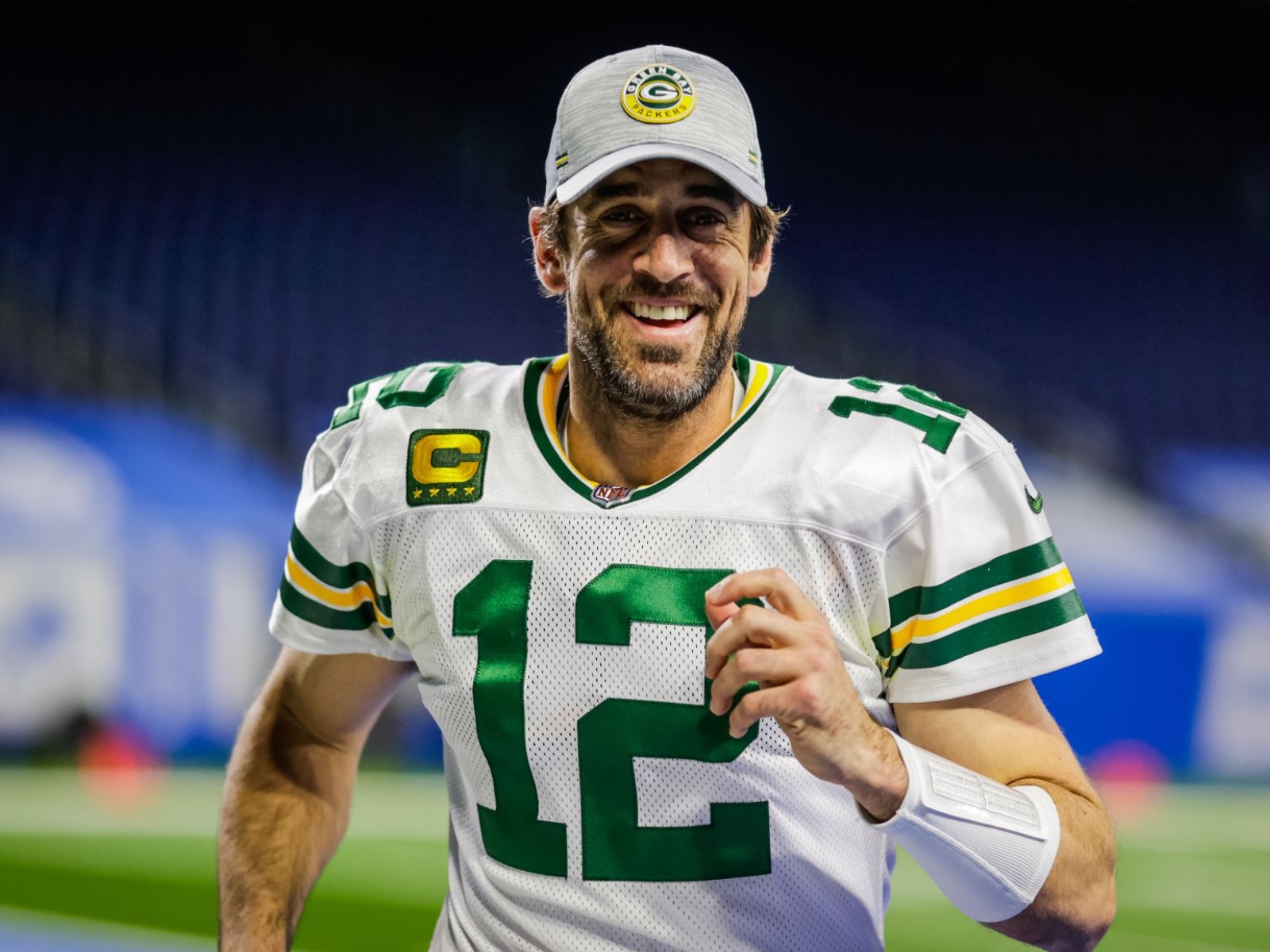 Just gracing your Monday morning with a big happy Aaron Rodgers who's clinched the NFC North once again – and, thanks to the Saints' no-show against the Philadelphia Eagles, claimed the top spot in the NFC. Now they just have to hold onto it over the final three games. In the meantime, though, enjoy gleeful puppy A-A-Ron.
As much as it is a gigantic cliché to say that one has always had a passion for film, Matt Mueller has always had a passion for film. Whether it was bringing in the latest movie reviews for his first grade show-and-tell or writing film reviews for the St. Norbert College Times as a high school student, Matt is way too obsessed with movies for his own good.
When he's not writing about the latest blockbuster or talking much too glowingly about "Piranha 3D," Matt can probably be found watching literally any sport (minus cricket) or working at - get this - a local movie theater. Or watching a movie. Yeah, he's probably watching a movie.