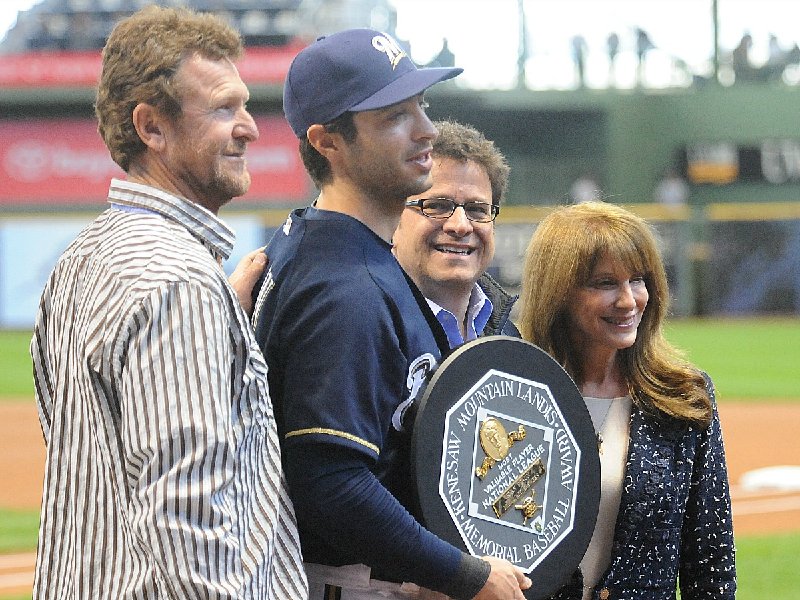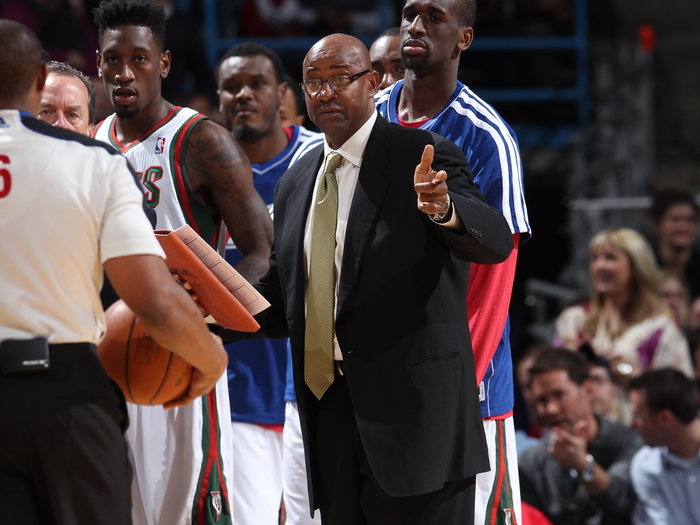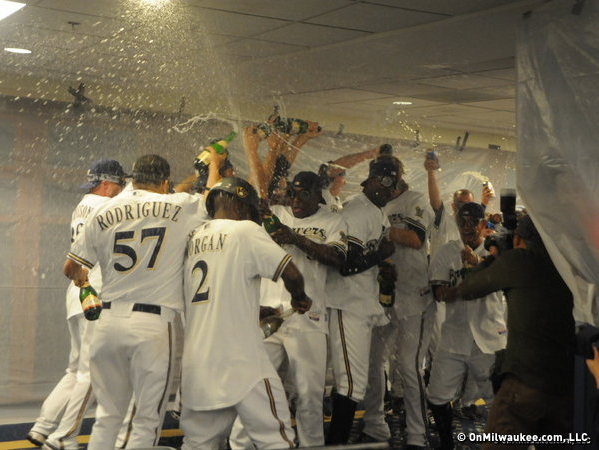 Times have changed for athletes in social situations
"Bar Month" at OnMilwaukee.com is back for another round – brought to you by Aperol, Pinnacle, Jameson, Fireball, Red Stag and Avion. The whole month of February, we're serving up intoxicatingly fun articles on bars and clubs – including guides, the latest trends, bar reviews and more. Grab a designated driver and dive in!
There was a time in the not too distant past that you'd be able to wander down Water or Brady Streets, or find an out-of-the-way establishment and pull up a bar stool next to one of your favorite athletes. Maybe you'd have to make them out from under the brim of a hat pulled low, or maybe they were just hanging and enjoying a cold beverage because, well, it was a good night to do it.
Such random meetings are radio talk show favorites, and depending how old you are, stuff of legend. Members of the Brewers in the 1980s left their mark on the field, and off it around Milwaukee. Same with the Bucks.
Players could go out – anonymously more often than not – but if they were discovered, so what? Maybe fans bought them a beer or two. Maybe they bought a round. A good time was had, and that was that.
As the world and the toys within it changed, so did that experience – for players and fans.
"Then you just went out with your friends and no one knew," said Bucks assistant coach Sidney Moncrief, who starred for the Bucks from 1979 to '89. "Now you've got lots of friends and the entire world knows because you're keeping people engaged in your everyday activities. That's a big change. The problems, the issues become a little more difficult."
The ageless sports argument is the comparison of today's generation of players against the greats of the past. Could LeBron James be as successful in the Michael Jordan era? Would Bob Gibson be as dominant now as he was then? More often than not there is a pining for the "good ol' days" – where what was old was always better.
In the case of athletes and heading out to the bars or clubs, there doesn't seem to be much debate from the men who played in a less technological era but coached the modern era.
"We could get away with a lot more than they can today," Brewers Hall of Famer Robin Yount said. He played from 1979 to '93 and then returned to serve as the Brewers bench coach in 2005-06.
"In a way I feel sorry for the guys today," Yount added. "They can still have the camaraderie and the fun amongst themselves, but there is no way they can get away with some of the stuff we did off the field without camera phones or front-page headlines all over the country. They just couldn't do it."
Bucks assistant Anthony Goldwire, who played from 1995 to 2006, including the 2004-05 season in Milwaukee, agreed.
"I didn't go out a ton because you have so much freedom (but) you could do Brady Street or whatever and then, no one would know," Goldwire said. "But now, they definitely would now. They'll see you and tweet. They may take a picture. You don't even know and they'll say 'I've seen you here' and you don't even know anything about it."
Social media has changed the way athletes socialize, but it's not just from fans or bar-goers who want their four seconds of Facebook fame with a grainy picture. The athletes themselves have been changed by their social media habits.
"Yeah, that's the only thing they do – the phones. And the computers," Goldwire said. "That has something to do with it. You don't have that much time to bond with your team. That's kind of lacking in places. Instead of building chemistry with your team your building chemistry somewhere else. Phones and texting and social media is crazy right now. It takes away from the chemistry and the camaraderie with the team. Being on the road, a long road trip, does help. Back then it did help because you had nothing else to go to."
Moncrief laughed when he talked about the old, bulky cell phones. Goldwire noted that laptops were only brought along by those athletes who could afford one, or who were techies. Former Brewers outfielder Gorman Thomas said he and his teammates would stay late after games to either celebrate or commiserate.
"We didn't leave," Thomas said. "We'd hang out, two hours after the game, we'd have a couple 'colas' and just talk about the game. It was absolute great experience. I miss it. I really do. The camaraderie. The silliness, the stupid little things we would do just for fun. It was fun. I can't embellish it too much for you. It was great. Just great."
In his two years coaching with the Brewers, Yount saw a change in the way teammates acted toward one another.
"You don't develop the same relationships you're your teammates that you may have back then," he said. "In that regard that's part of what has created these friendships that you look forward to maintaining after your careers. It's just a little different today.
"The friendships don't develop the same because of the lack of time together in today's game versus back in those days."
Now?
"The bonding is different," Moncrief said. "It's across the spectrum of teams because then you didn't have AAU as much a part of the landscape. If there was a great player in California or Florida or anywhere else you didn't really interact with that player. Now, you interact with players from all over the country at ages 12, 13 and develop relationships. The bonding is across teams as much as it is within the team because of the AAU basketball and technology."
Almost any former professional athlete would rather be playing in this modern era, where the notoriety and the money that could be earned have grown exponentially. Yet, that comes with a price, and they know it. You wouldn't necessarily be free to just wander down Water or Brady, have a cocktail, shake some hands, and be on your way. Something would be missing, and they know it.
"You'd get together with a couple guys, go eat, go see the city, go catch a move, go to the mall, go spend that time," Goldwire said. "Now they kind of venture out on their own thing or they're in their room doing this (phone). It's just a totally different time."
Talkbacks
brewcitypaul | Feb. 20, 2013 at 1:31 p.m. (report)
I met Michael Redd at the Velvet Room back in 2001. Bought him a Crown & Coke. He talked to me for 30 minutes. Nicest athlete I've ever met before. Very humble & appreciative of his opportunity & teammates. Met Bogut at the Hi Hat when he was a rookie in 2005. He had a table of friends from Australia. They were very protective of him. But he appreciated us buying him a couple rounds of beers. I've seen Latrell Sprewell out on Brady St before. He is not a friendly gentleman.
Photodavie | Feb. 20, 2013 at 1:28 p.m. (report)
I think it depends on the athlete. I've run into Dwane Wade and Wesley Mathews at Elsas when they were in town (different occassions) to play the Bucks. You'll also run into players all the time at select clubs in town that offer VIP (so the players can have a bit of privacy). Braun has been seen at his restaurnts in the past as well, although not as often with the PEDs story keeping him at home a bit more. I do think it's unfortunate that people can't simply respect these athlete's space. I think we'd see them out a bit more if that were the case.
Facebook Comments
Disclaimer: Please note that Facebook comments are posted through Facebook and cannot be approved, edited or declined by OnMilwaukee.com. The opinions expressed in Facebook comments do not necessarily reflect those of OnMilwaukee.com or its staff.