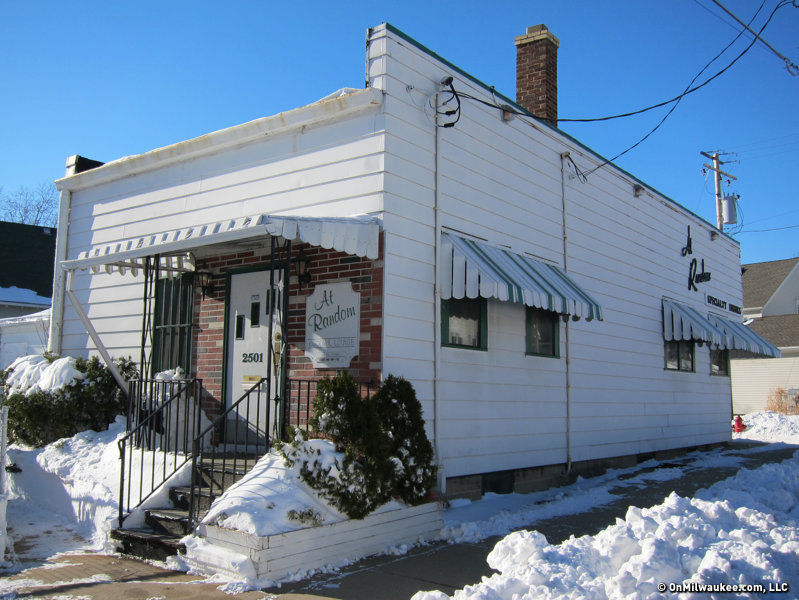 Milwaukee's best bar for a first date, 2011: At Random
"Bar Month" at OnMilwaukee.com is back for another round! The whole month of February, we're serving up intoxicatingly fun articles on bars and clubs -- including guides, the latest trends, bartender profiles and more. Grab a designated driver and dive in!
The votes are in and the winners have been selected for OnMilwaukee's Best: Bars & Clubs, 2011. Find readers' results in 50 categories, including an editors' pick, in this series of articles that run daily in the Bars and Clubs section of OnMilwaukee.com.
As it does most years, the delightfully tacky / kitschy At Random took the readers' choice for best bar for a first date.
Maybe it's the potent Tiki Love Bowl, built for two, that breaks the ice between a nervous couple to be. Perhaps it's all the conversation pieces strewn about, like the statuette of an intertwined nude couple or the photos of horses in the men's bathroom.
Maybe it's the dark lighting and "romantic" atmosphere you'll find at At Random, which coincidentally, only seems to be randomly open. When you're there, service is slow and inconsistent, but believe it or not, not in a bad way. If nothing else, it forces conversation -- which is the perfect way to get to know one another
Nonetheless, the wonderful lounge at 2501 S Delaware Ave., is a solid -- if predictable -- choice for a first date. You could do a whole lot worse. Just don't try to order a beer.
OnMilwaukee.com Editors' pick: Firefly
Runners-up:
2. Balzac

3. Nessun Dorma
4. Bryant's
5. Mo's Irish Pub
6. Trinity Three Irish Pub
7. Swig
8. Blu

9. Sugar Maple
10. The Jazz Estate

11. Firefly
12. Branded
13. Cuvee

14. Angelo's
15. O'Brien's
Facebook Comments
Disclaimer: Please note that Facebook comments are posted through Facebook and cannot be approved, edited or declined by OnMilwaukee.com. The opinions expressed in Facebook comments do not necessarily reflect those of OnMilwaukee.com or its staff.