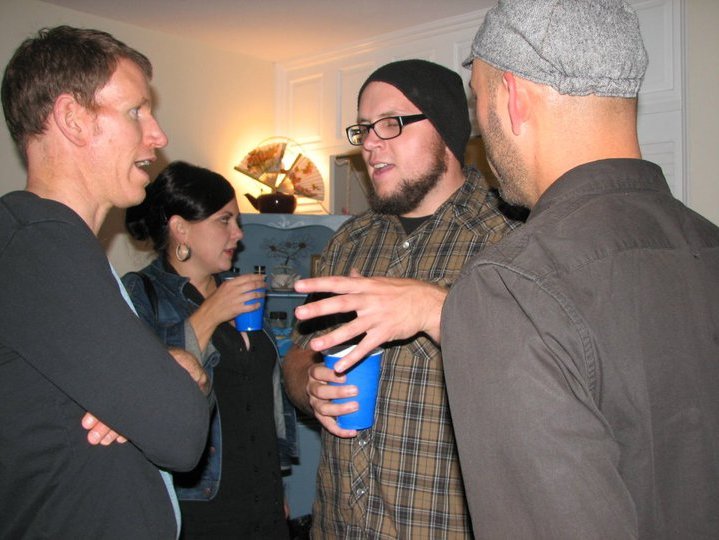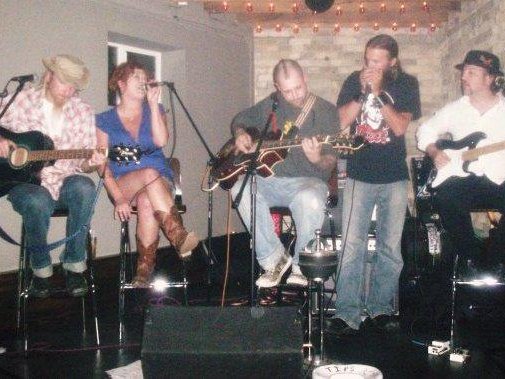 "Dry" bartenders still wet whistles
During the '80s, the then-popular TV show "Cheers" featured a character named Sam Malone, played by Ted Danson, who was a recovering alcoholic yet still worked full time behind a bar. Malone's recovery was brought into the story line many times, sometimes jokingly and sometimes sincerely.
In one episode Malone discloses some days he wants a drink so badly he almost cuts his hand because he's squeezing the bottle cap from his last beer so tightly.
Nicky Rev has referred to herself as the "Sam Malone" of Milwaukee. Rev, who quit drinking two years ago, continued to work at Lulu, 2265 S. Howell Ave., when she became sober.
Rev started working in the service industry when she was 14. She started her bartending career at the now-defunct Thai Joe's that was in the basement of the Prospect Mall and also worked at Tonic Tavern, 2335 S. Kinnickinnic Ave., and Burnhearts, 2599 S. Logan Ave.
Around the age of 20, Rev received her cosmetology degree and started working as a stylist at a popular East Side salon. Over time, she went from going out four or five nights a week to every night of the week and drinking heavily as well as using drugs.
"However, I never drank or used drugs while I was working," says Rev.
Shortly after she turned 30, Rev – who is 33 – decided enough was enough. She made this decision after she fell over when she was wasted and knocked out her front tooth. The hardcore partying was also affecting her professional and personal relationships. Rev says she was often late or didn't show up for work and some of her real friends were getting frustrated with her behavior.
Rev's mom is a recovering alcoholic who went through Alcoholics Anonymous (AA), so she was already familiar with the AA program and decided to try it herself. Rev's dad is a recovering gambling addict and her brother struggles with addiction, too.
On Nov. 4, 2010, Rev quit drinking and using drugs, and has not had one setback since. Rev picked that particular day because, aside from being fed up with her actions and the horrible hangovers, she wanted to try singing sober.
"I was singing with Eddie Spaghetti (from The Supersuckers) at Vintage and I hadn't sung sober since high school and I wanted to see if I could do it," she says.
The show didn't start until 1 a.m., so Rev had to stay sober for almost the entire night before going on stage. Through this experience, she realized she could be in a bar and not drink or do drugs and she could perform, too. This was the beginning of Rev's commitment to sobriety.
Rev assumed once she was in AA she would have to quit tending bar. At the time, she was working at Burnhearts and Lulu. Her counselor, however, suggested she stay at Lulu.
"I knew I had to quit Burnhearts because it was more of a sit-at-the-bar-and-drink kind of place, but my counselor suggested I stay at Lulu because bartending gives me so much confidence," she says.
Rev says the owners of Lulu, Cam Roberts and Sarah Jonas, were extremely supportive of her decision to quit drinking and have been "patient and lovely" with her.
For Rev, staying a bartender has been a good choice. She had to relearn how to be social when sober, and in the process, became more introverted. Bartending helps her continue to interact with people, something she loves and needs to do.
Rev says her second year of sobriety has been emotionally difficult. The first year was all about counting the days until the one-year anniversary of her last drink, but the second year has brought suppressed feelings and emotions to the surface.
"Quitting drinking, it turns out, was the easy part," she says. "It's the sh*t that came after that was really hard. You're not numb anymore and there's a lot of stuff that comes up."
Rev says she realized through sobriety that she struggled with low self-esteem and had social anxiety which led her, in part, to binge drink and use drugs.
"I often felt too ugly or too fat to be somewhere," she says.
Her husband, ironically, is a liquor rep, but he was never a binge drinker and has been very supportive of her. Rev and her husband started building and crafting more since she quit drinking and they created a studio in their home.
Rev says she lost drinking buddies, but formed deeper friendships since she quit drinking. She enjoys her time at Lulu, where she drinks grapefruit and lime juice, Diet Coke or Red Bull. Word traveled about her sobriety, and now other recovering alcoholics and addicts visit her at the bar.
She's also become a go-to person for Milwaukeeans struggling with drug and alcohol issues. Recently, she had a very genuine interaction with someone who came to her out of the blue, told her she was "losing everything" and asked for help. Other people have emailed Rev in the wee hours of the morning, claiming they wanted to change their lifestyle.
"I always say to these people 'email me at 10 a.m. and if you're still feeling this way, we'll talk,'" she says.
Andrea Norris was a bartender for more than 10 years and she quit drinking for a different reason. She bartended at Hinterland Erie Steet Gastropub, 222 E. Erie St., for five years prior to quitting drinking in 2011 when she became pregnant with her daughter.
In 2007, Norris moved to Milwaukee from Green Bay, where her husband was the manager of the original Hinterland, to open the Milwaukee location. Prior to Hinterland, Norris tended bar at a college bar in De Pere.
Page 1 of 2 (view all on one page)
Next >>
Talkbacks
college_dave | Jan. 7, 2013 at 1:47 p.m. (report)
I'm sure glad that Nicky didn't give up LuLu b/c it enabled my girlfriend & I to go visit her on New Years Day for a nice bite to eat matched w/ her always positive conversation there. Keep up the good work, girl.
Facebook Comments
Disclaimer: Please note that Facebook comments are posted through Facebook and cannot be approved, edited or declined by OnMilwaukee.com. The opinions expressed in Facebook comments do not necessarily reflect those of OnMilwaukee.com or its staff.