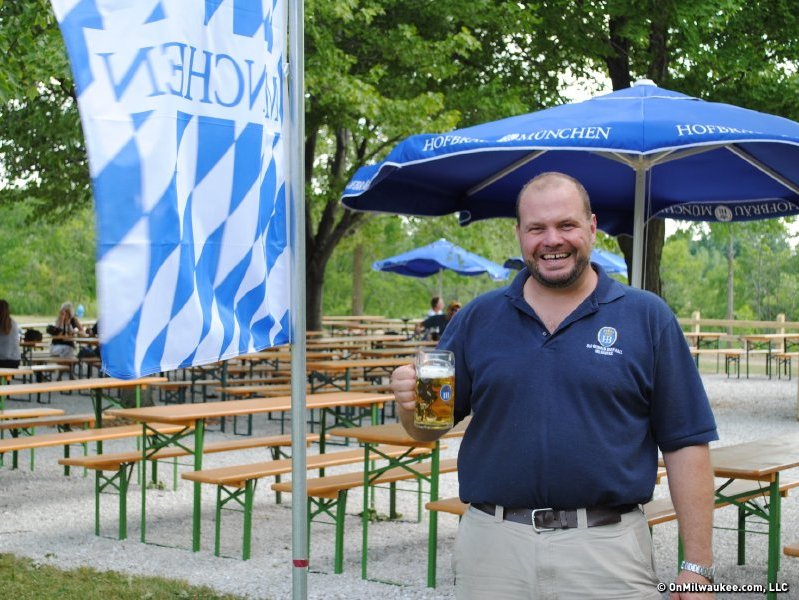 Kids bar guide?!
Note: The contents of this guide were checked for accuracy when this article was updated on Feb. 4, 2015 at 3:17 p.m. We continually update the thousands of articles on OnMilwaukee.com, but it's possible some details, specials and offers may have changed. As always, we recommend you call first if you have specific questions for the businesses mentioned in the guide.
"Bar Month" at OnMilwaukee.com – brought to you by Stoli Vodka, Altos Tequila, Fireball, OR-G, Jim Beam, Plymouth Gin and 2 Gingers – is back for another round! The whole month of February, we're serving up intoxicatingly fun articles on bars and clubs – including guides, the latest trends, bar reviews, the results of our Best of Bars poll and more. Grab a designated driver and dive in!
Before you get your hackles up, we're not suggesting tippling with the toddlers. Nor do we recommend that you let junior share your julep.
But, Milwaukee's got a pretty ingrained tavern culture, and there are times and places when you might consider taking your kids to a bar, for a specific reason (other than drinking, of course).
Here are some places that offer some good opportunities. But, remember, there are limitations, so please be sensitive to other patrons and, certainly, to your kids. Think – and call – ahead before bellying up with baby.
Barnacle Bud's
1955 S. Hilbert St., (414) 481-9974
barnacle-buds.com
Before the sun sets, bring the kids to sit – in season – out on the patio and watch the boats and the birds. They'll love the mystery of getting to the place and there's plenty of food they'll like, too.
Cafe Benelux
346 N. Broadway, (414) 501-2500
cafebenelux.com
There's nothing wrong with a beer for you and a lemonade for your little one as you soak in the sun on the rooftop deck. You can point out the city landmarks from your perch and enjoy brunch, lunch or dinner.
Cafe Hollander
7677 W. State St., Wauwatosa, (414) 475-6671
cafehollander.com/tosavillage

Much like its Third Ward cousin, Cafe Benelux, Hollander in Tosa offers a great outdoor atmosphere, with the added bonus of nearby train tracks. Inside, grab a table at the back so you've got a front row seat when the old CP Rail freighter of Amtrak whooshes past.
Estabrook Park Beer Garden
4610 Estabrook Pkwy., (414) 964-0064
The beer garden is family friendly with live music, quaffs and snacks for the kiddies and, well, parkland all around.
Evolution Milwaukee
233 E. Chicago St., (414) 831-7746
evolutionmke.com
Family game night doesn't have to mean Go Fish at the dining room table. Evolution (formerly SPiN) has food and lots of ping pong to work off a little energy and dish up a little fun.
Friday's Front Row Sports Grill
Miller Park, (414) 902-4201
frontrowmilwaukee.com
Bask in baseball – in or out of season – by taking the kids to Friday's for lunch or dinner. Get a table with a view out to the stadium and you'll all be talkin' baseball in no time.
Koz's Mini Bowl
2078 S. 7th St., (414) 383-0560
kozsminibowl.com
Duck pin bowling is perfect for young ones who lack the strength for full-size kegeling. Kids are welcome during the day, but it's always best to call ahead and let them know you intend to bring tots. They'll set up an appropriate time to visit.
The Landing at Hoyt Park Pool
1800 North Swan Boulevard, Wauwatosa, (414) 302-9160
friendsofhoytpark.org/Main/TheLanding

The beer garden at Hoyt Park is a great place to enjoy a family night out. Swim in the pool first, then hit the beer garden for a brew for the 'rents and a ginormous pretzel for the kids. There's also an area for the kids to run off a little energy. Alas, the playground is just a little too distant for little ones to run off to unattended.
Landmark Lanes
2220 N. Farwell Ave., (414) 278-8770
landmarklanes.com
With its room full of blinking lights and dinging bells, the game area at Landmark is perfect for kids of any age. This is no place for kids by the time evening comes, so visit early.
Major Goolsby's
340 W. Kilbourn Ave., (414) 271-3414
Want to watch a game on the giant screens with the kids, Major Goolsby's has a great menu and a fun vibe for families.
Safe House
779 N. Front St., (414) 271-2007
safe-house.com
Visiting the Safe House is a Milwaukee ritual and it welcomes kids. Take them before a game at the Bradley Center or U.S. Cell, before a show at the Marcus Center or The Rep or just visit for dinner. Nothing's cuter than little kids whispering the password.
Talkbacks
Bathrock_Tooty | Feb. 28, 2013 at 12:16 p.m. (report)
I have to disagree on this topic, bars (of any kind) are not appropriate for children, whether it's outdoors or has some appeal to the kids (Koz's, Landmark Lanes). The patrons are not mindful of children regarding their behavior, language, or topics being discussed because - ahem - they are in a bar! I've witnessed some parents very upset over the next table's language in front of their children. Plus, it puts pressure on everyone. The children get exposed to things they not supposed to learn until they're old enough to drink! Children in bars is just a bad idea all the way around!
blurondo | Feb. 26, 2013 at 12:37 p.m. (report)
"there are times and places when you might consider taking your kids to a bar, for a specific reason (other than drinking, of course)." My wife and I did just that. A few days before The National Liquor Bar closed its doors for the last time, we took our teenage children for an afternoon visit. The last remaining "super bar" was an icon of a type of business that had grown extinct. Being able to see a part of Milwaukee's neighborhood tavern history that would never be seen again was worth the trip.
Facebook Comments
Disclaimer: Please note that Facebook comments are posted through Facebook and cannot be approved, edited or declined by OnMilwaukee.com. The opinions expressed in Facebook comments do not necessarily reflect those of OnMilwaukee.com or its staff.