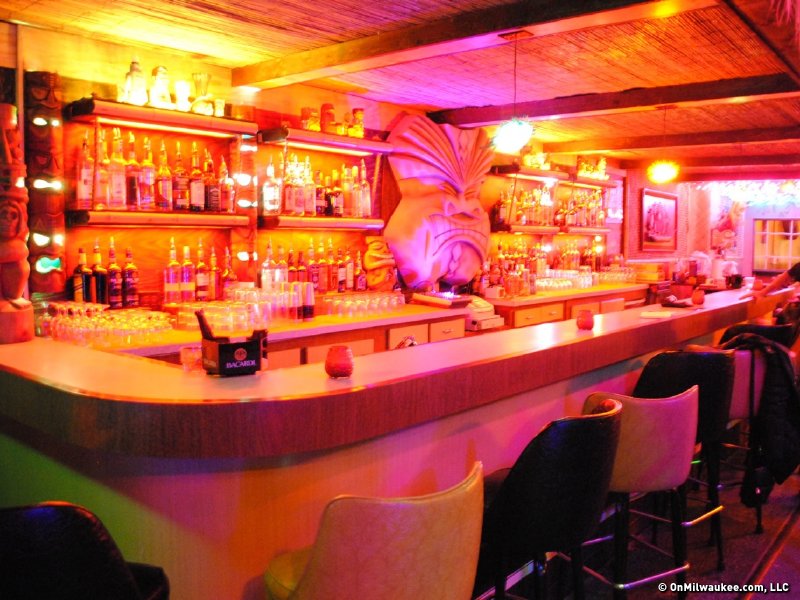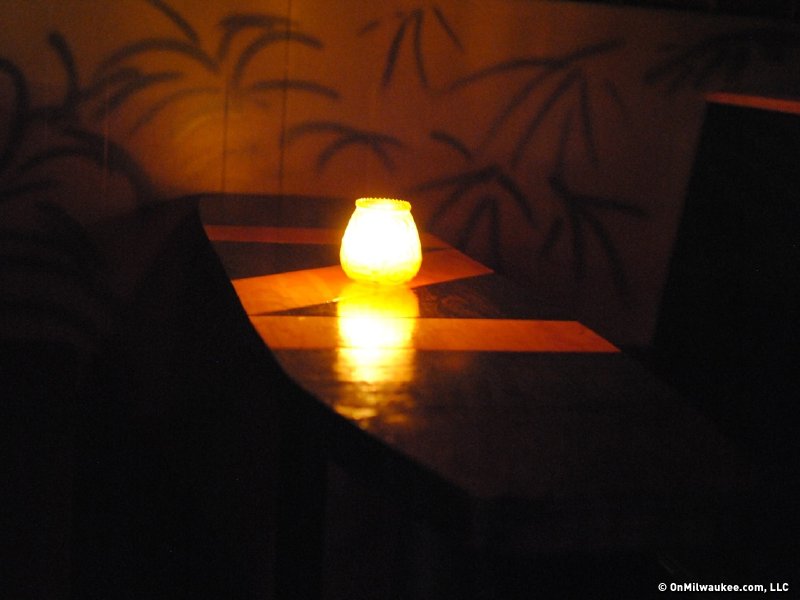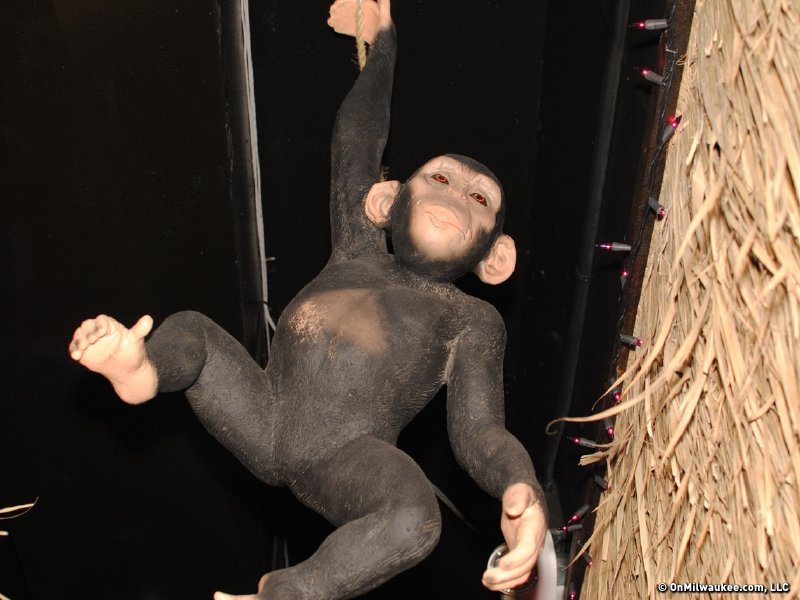 Lucky Joe's Tiki Room brings exotic island vibe to Walker's Point
After three months of renovations, Lucky Joe's Tiki Room opens to the public Friday, Nov. 16 in the former Ball Game space, 196 S. 2nd St., in Walker's Point.
Lee Guk, along with partner B.J. Kirchoff, purchased the building at the end of August and has transformed the space from a gay sports bar to a Polynesian paradise. Guk says The Ball Game, which had been in the space for 43 years, was kept very clean, but that the space required a lot of updates.
Lucky Joe's is the second venture for Guk, who also owns Ten Bells, 703 S. 2nd St. Guk says he plans to remodel Ten Bells this winter.
"It's gonna be a hectic winter," he says. "Luckily I have a great staff at both places."
Lucky Joe's will serve craft cocktails, a large beer selection with an emphasis on local brews and, of course, a plethora of tiki drinks in a variety of tiki vessels including classics like Mai Tais and The Painkiller along with house signatures like the But Dad It's Shark Week (served, aptly, in a shark glass), Kitten Mittens (served in a cat mug, duh) and Postcard From A Call Girl In San Juan (no idea what this one's served in).
Most of the mugs and glasses were ordered from New Jersey and the shipment was delayed due to Hurricane Sandy. However, it finally arrived one day in advance of the opening.
The bar stocks more than 30 kinds of rum, including Roaring Dan made by Milwaukee's Great Lakes Distillery.
Three tiki bowls are on the menu, including the 60-ounce Sherm's Shipwreck which is served in a large ceramic pirate ship and intended for (at least) three drinkers.
Lucky Joe's will eventually serve frozen pizza, cheese and sausage platters and other bar snack foods.
Guk plans to eventually offer live music and entertainment, including Elvis impersonators and bands. For recorded music, Guk says there'll be an eclectic mix of island and exotica, but a variety of other music genres, too.
Guk, who opened Ten Bells three years ago, decided he wanted to open a tiki bar after visiting Frankie's Tiki Room in Las Vegas.
"As soon as I saw it, I knew I wanted to open something like it in Milwaukee," says Guk.
Lucky Joe's will be the second tiki bar in Milwaukee. Foundation, 2718 N. Bremen St., is a Riverwest-based tiki bar that's been in existence for more than a decade.
"It's not a competition," says Guk. "You can't have too much tiki."
Guk, a former employee of Silk who grew up in Mukwonago, says he always dreamed of owning his own bar. He currently lives in Walker's Point.
"I like this area. It's revitalizing and growing a lot," he says. "And the businesses all work together."
Most of the decor – including a dozen puffer fish light fixtures – came from Oceanic Arts in Whittier, Calif. A local carver in Cudahy created many of the wood carvings and signage and local artists and carpenters contributed to the Polynesian appearance.
And like any authentic tiki bar, there are plenty of South Pacific knick knacks, most of which were purchased on-line and in local antique shops and rummage sales.
"Buying those was the best part of the project," Guk says.
Overall, the environment is lush, ambient and playful (look for a hidden monkey and a heckling tiki man). The place truly feels secluded, in part due to the owners' decision to exclude televisions.
"Lucky Joe's is a place where people have conversations. It's a throw-back to a time when people went out to talk to each other, hear some good music, have a few drinks," says Guk.
Talkbacks
High_Life_Man | Nov. 25, 2012 at 4:50 p.m. (report)
Went last night and arrived around 10. Tables and seats at the bar were available and the place was fairly empty. First, the decor is awesome - they clearly put a lot of thought and money into the place. Very cool. However, we waited 20 minutes for our drinks. I can't imagine what the wait is like when it is busy (and it was when we left an hour later). Would it kill the waitress to smile? The house drink is the zombie and will set you back $12. I prefer more drink than ice - the Tom Collins glass was packed with ice. The same was true for our lady friend's mai tai. I expected higher prices - in return, I also expect an honest amount of drink. Didn't think any of the three drinks our party ordered met this expectation. I'm sure a lot of this is the LJ's staff having some time to get into the groove - it's only been open a week. I will go back and give it another try (this will be a great place to take out-of-towners).
CoolerKing | Nov. 20, 2012 at 9:34 a.m. (report)
Went to the grand opening. Great decor, great drinks. I'm looking forward to them rolling out the full drink menu. I think some of the clientele needed a little more schooling on the tiki bar culture (drinking bottles of Lite?) but I'm optimistic it'll catch on.
Facebook Comments
Disclaimer: Please note that Facebook comments are posted through Facebook and cannot be approved, edited or declined by OnMilwaukee.com. The opinions expressed in Facebook comments do not necessarily reflect those of OnMilwaukee.com or its staff.