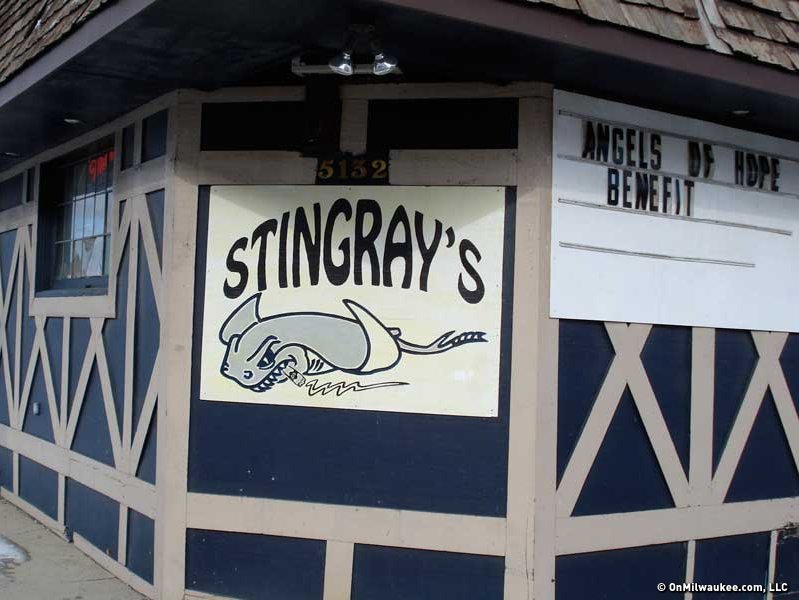 Good times still flowing on Cudahy's Packard Avenue
"Bar Month" at OnMilwaukee.com is back for another round! The whole month of February, we're serving up intoxicatingly fun bars and club articles -- including guides, bartender profiles, drink recipes and even a little Brew City bar history. Cheers!
It has been said that you can learn a lot about a city and its residents by visiting its taverns.
Testing that theory in Cudahy, a town of about 18,000 where the unofficial motto is "A bar on every corner and two in between," would constitute a lengthy research project.
Packard Avenue would be the logical place to start.
The street, which serves as a north-south artery just west of Lake Drive, has long been known as a hotbed for hole-in-the-wall, mom and pop taverns.
The Yellow Pages lists 30 bars in Cudahy's nearly five square miles. More than half of those bars are located on Packard between Layton and College Avenues, a stretch dotted by old-time beer signs and names like Gerry's Inn, Dusty's, Goose and Jan's, John Henry's, Sparky's Stingrays, Vnuk's, Rollie's and the Coaches Corner.
Walk into a Packard Avenue tavern on any given night you'll likely find a mix of regular customers, penny-pinching college students, softball players and the occasional pub crawls or bachelor / bachelorette party -- all partying amid a backdrop of draft beer, shots, classic rock and a lot of cigarette smoke.
"It's the Miracle Mile -- the Avenue of Broken Dreams," said Mike Wojciechowski, the vice president of business operations for the Admirals and a veteran of Cudahy taverns.
"It's just such a neat area and there is so much history there with the taverns and the factories. They are such a big part of the culture of that town.
"Part of the charm comes from the fact that it's an industrial area. Years ago, you had big companies like Ladish and Patrick Cudahy and they had huge workforces. The guys from the factories and the offices would get off work and all head to these little taverns and they just packed all the time. You could go there at eight in the morning and the third-shift guys would be there and you couldn't find a seat."
A number of factors -- the loss of numerous factory jobs, the increase in the drinking age from 18 to 21 and tougher enforcement of drunk driving laws -- have curtailed the activity on Packard somewhat in recent years.
"In some ways, Packard is a shadow of its former self," Wojciechowski said. "I don't get over there as often as I did 20 or 30 years ago, but back then it was such a vibrant area. You could go up and down that strip and it was phenomenal.
"It was the kind of place where you could go out with $20 in your pocket and you'd go home at the end of the night with $4.50 left and you could barely stand up."
While that's not exactly the kind of thing that the Chamber of Commerce would put in a marketing brochure, Cudahy mayor Ryan McCue said that the embraces its culture.
"The city of Cudahy has a lot of proud people and a lot of hard-working people," McCue said. "We have a great night life with a lot of variety. You can go to Vnuk's Lounge (5036 S. Packard) and see world-class entertainment and enjoy a great beer selection. They're definitely the shining star.
"But, there are a lot of other bars, too. There are nice places to go with good food and reasonable prices."
Page 1 of 2 (view all on one page)
Next >>
Facebook Comments
Disclaimer: Please note that Facebook comments are posted through Facebook and cannot be approved, edited or declined by OnMilwaukee.com. The opinions expressed in Facebook comments do not necessarily reflect those of OnMilwaukee.com or its staff.