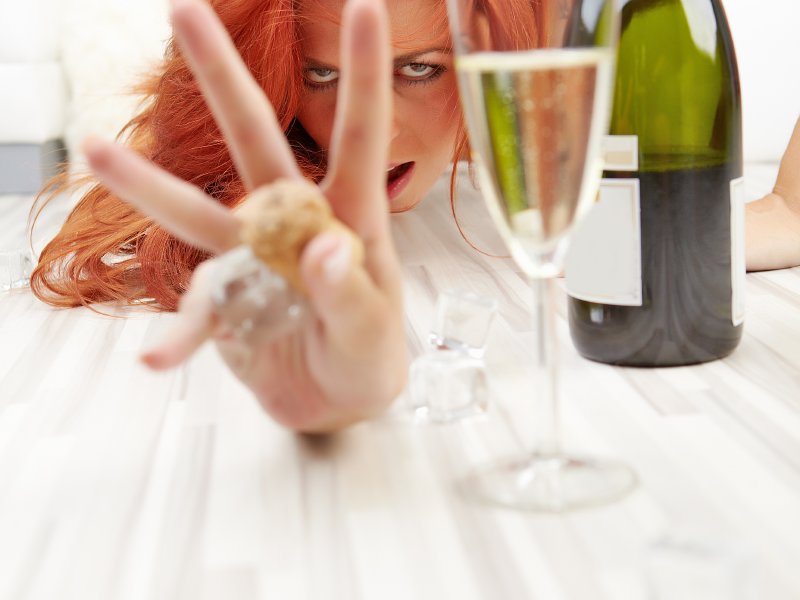 Social Circle: Craziest thing you've seen in a bar?
"Bar Month" at OnMilwaukee.com is back for another round – brought to you by Aperol, Pinnacle, Jameson, Fireball, Red Stag and Avion. The whole month of February, we're serving up intoxicatingly fun articles on bars and clubs – including guides, the latest trends, bar reviews and more. Grab a designated driver and dive in!
Bar Month is almost over, but the Social Circlers were asked one more drinking-related question this week: what is the craziest thing they ever saw in a bar?
The responses are entertaining, so enjoy. And feel free to add your tales via the Talkback feature.
Kat Froehlich: "Jo Cat's Pub. A regular customer did a burn-out on his scooter on the dance floor. If my memory serves me correctly, I think he was wearing a Speedo!"
Anthony Garrison: "People that don't tip their bartender."
Jamie Hardt: "I kissed the moose on the wall at the Silver Spring Club. It was my first time there and they told me everyone had to do it. I believed them."
Jim Harris: "Ale House in May 2008 we saw a guy taking a bet from a bunch of buddies to swim across the Milwaukee River and back. He had to be pulled out of the water upon his return since he didn't have the strength left to climb out."
Kevin Kelsay: "Shots rang out. Ducked for cover under a pool table. No one got hit. Whew."
Paul Kennedy: "Served Laura Sippel."
Jeffrey Krawczyk: "Having a snowball fight outside of Redroom that ended inside."
Erin Shea Linnane: "I would have to say the having sex in a corner of the bar is probably the craziest I have seen – that was NOLA and I can't remember what bar. Also in NOLA, I don't know if it was crazy, but it touched me, dancing in the street with the Marines after the Marine Ball. There were so many people! The Marine Band was playing and marching. The street was just packed. It was hot, crowded, loud and everyone was celebrating with them. It was awesome. I can't wait to go back."
Julie Wezyk Liotta: "Walking on Brady Street, a woman was literally bounced out of the place and landed on the sidewalk in front of me."
Laura Sippel: "My friend just in his boxers in a shopping cart inside The Nomad."
Monica Thomas: "I put on a bridal veil and kissed over 100 people - 'suck for a buck' to raise money for my AIDS walk team. Didn't get a cold for a year and a half after that, BTW."
Chris Trimborn: "Saw a guy beer bong an 18 percent ABV stout. Wish I would have seen him an hour after."
Jessica Turtenwald: "Men removing their drawers to give to a group of girls for their bachelorette party. Then a very drunk male membership of my group grabbing one from the pile and swinging it over his head over and over and over again."
Talkbacks
boozehound | Feb. 24, 2013 at 6:50 p.m. (report)
on numerous occasions, i've seen patrons get excellent service and not type. whats crazier than that?
Facebook Comments
Disclaimer: Please note that Facebook comments are posted through Facebook and cannot be approved, edited or declined by OnMilwaukee.com. The opinions expressed in Facebook comments do not necessarily reflect those of OnMilwaukee.com or its staff.