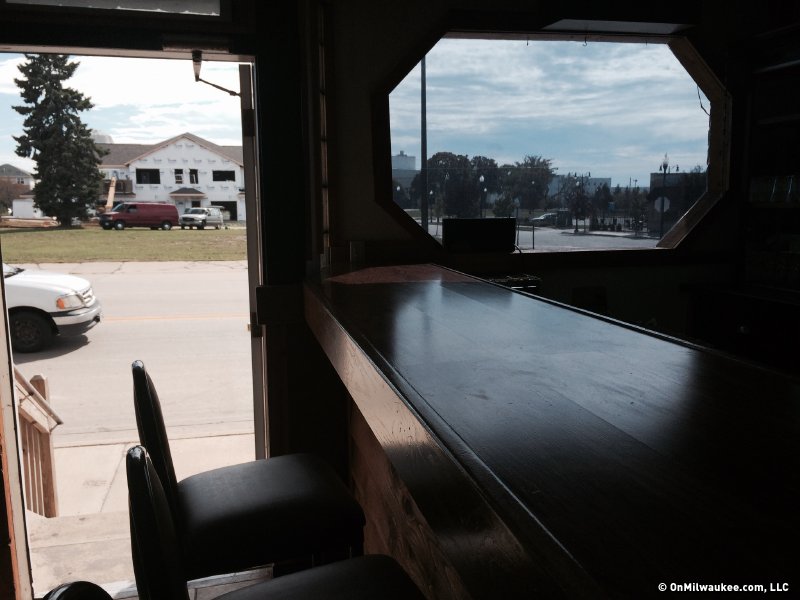 Tornado Brewing Co. blows into Cudahy
Dennis Erb has always been fascinated by fierce weather conditions, so when he opened his Cudahy-based brew pub he named it Tornado Brewing Co., 3506 E. Layton Ave.
"Tornado means the brews are strong – our motto is 'Get Torn Up.' I do not believe in making craft beer that is under six percent ABV," says Erb.
Tornado offers beers, wines, malt liquors (clear and hard liquor flavors) as well as burgers, fries, appetizers, fish fry and a vegan menu.
The space is large, with two rooms, a patio and a volleyball court. It was formerly Cat-Daddy's, Club VIP and other bars.
Erb has made more than 100 different beers, but currently there are 12 beers on tap, plus a white zinfandel wine and a clear malt liquor, which is 30 percent ABV.
Erb says he has been brewing for about 10 years.
"I am a convicted bootlegger – I got a misdemeanor for brewing without a license – but I have been brewing legally for about three years or so," he says.
Tornado beer is currently brewed up north in Woodman (in Grant County) – where Erb has lived for eight years – but will be brewed on site when the necessary permits are in place.
"I brew anything and everything, from basic to novelty. For instance, I currently have on tap a beer made with macadamia nuts, but I also have a basic Irish creme stout," says Erb. "I will be serving them as well. That is my favorite part of the job."
Erb's family owns and operates The Whistle Stop in Woodman, which is where he learned how to operate a restaurant / bar.
Tornado opened unofficially last Friday, and will have a grand opening soon. Check the Facebook page to stay informed. Hours are currently limited.
Facebook Comments
Disclaimer: Please note that Facebook comments are posted through Facebook and cannot be approved, edited or declined by OnMilwaukee.com. The opinions expressed in Facebook comments do not necessarily reflect those of OnMilwaukee.com or its staff.