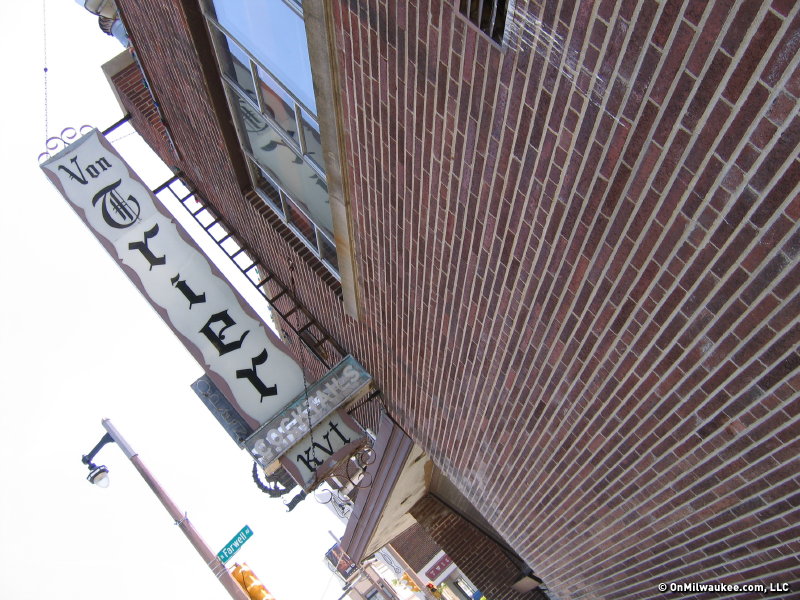 If Von Trier closes are we to blame?
There are several places around town that I, sadly, think to myself "it's only a matter of time." As much as I love it, Von Trier, 2235 N. Farwell Ave., is one of these spots.
It's a living relic of a bygone pub era and that's why I love it so much. Truth be told, though, I haven't been there in probably five years (and, a further punch to the face, I work across the street).
Fess up, you haven't been there in years, either. Yet, if this landmark closes I know the chorus will sing, "Oh, I'll miss this place, it's my favorite, how could this happen ..."
That's usually the way these things go.
Owner Mark Eckert is a good guy. A former OnMilwaukee.com salesperson once helped him clean up his bar late one night. To return the favor, Eckert bought ads with OnMilwaukee.com. This was years ago when few bars his size were buying online. Innovative even in its old school charm.
Anyway, the Milwaukee Business Journal reported Friday that Von Trier might be for sale, and public records note a foreclosure suit on the Milwaukee icon.
Von Trier, even at 31-years old, is a bit of a hidden gem. Its patio is quaint, but could use some love. Overall, the dark building with its stained glass at Farwell and North just doesn't play well in today's bar hopping culture. But, it should and could with the right changes, and to use a term we've coined here, "Trocadero-fying."
Design matters, as I've said before, and Von Trier could use a spit shine and a wider open, more welcoming patio. Take a cue from Trocadero, Hollander, etc.
But the courts may ultimately decide this tavern's fate. I'll blame myself a bit for not frequenting it as much as I should. But maybe it's just time for the only certain thing in life - change.
In the meantime, bar's still open. So, stop in and down a pint before or after your next movie at the Oriental Theater. Cheers.
Facebook Comments
Disclaimer: Please note that Facebook comments are posted through Facebook and cannot be approved, edited or declined by OnMilwaukee.com. The opinions expressed in Facebook comments do not necessarily reflect those of OnMilwaukee.com or its staff.