Riverwest Filling Station
[
edit
]
701 E. Keefe Ave.
Milwaukee, WI 53204
(414) 875-7521
Milwaukee's first growler bar offers an eclectic food menu featuring Indonesian, Middle Eastern and Southern U.S. cuisine along with more than 30 beers on tap available by the glass or growler. (A 64 ounce, to-go container of tap beer).
Interactive map
Recent articles about Riverwest Filling Station
By Lori Fredrich - April 19, 2013
The Riverwest Filling Station rates extremely high when it comes to atmosphere, …
Read more...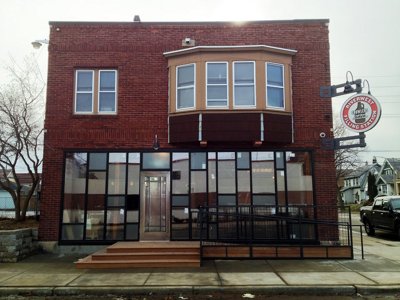 By Molly Snyder - Jan. 26, 2013
Milwaukee will soon have its very own growler bar and eatery called the …
Read more...