After losing to Gov. Scott Walker in 2014, Mary Burke focused her attention on a new passion: Building Brave, an organization that focuses on the advancement of women. 88Nine Radio Milwaukee will host a Building Brave event on Wednesday, Oct. 25 and tickets are still available. Read more...
Editors' Pick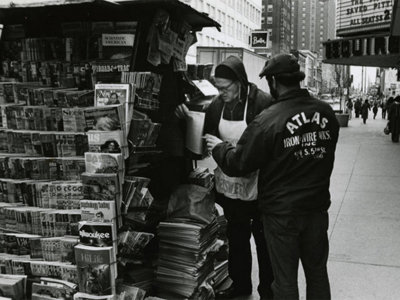 Downtown Milwaukee has changed over the years. Here are a few things that have departed the landscape in the city center. If you remember them, there's a pretty good chance you spent a lot of time Downtown in the 1980s.
See more stories in Buzz …
Milwaukee Area Event Calendar
More Featured Articles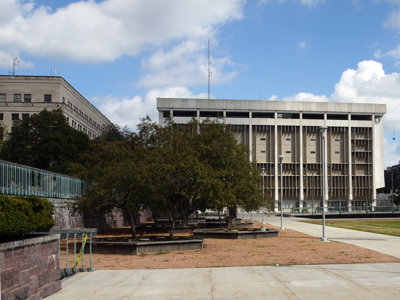 A new Public Policy Forum report on the state of Milwaukee's City- and County-owned buildings calls for the replacement - "as soon as possible" - of three Milwaukee County properties: the Safety Building and Medical Examiner's Office on the western end of Downtown, and the Mental Health Complex on the County Grounds.
See more stories in Buzz …
Is it possible that, between the Michigan side and the Wisconsin side, one beach is best, that one coast has the most? Or is there just not even a difference between the two shores of Lake Michigan? We chatted to an expert who's lived on both sides.
See more stories in Buzz …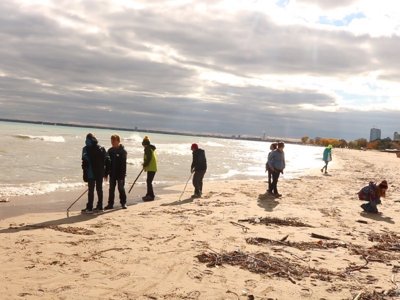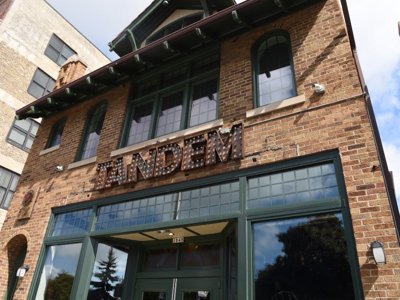 This year's two spotlight neighborhoods for Doors Open Milwaukee - running Saturday, Sept. 23 and Sunday, Sept. 24 - are Lindsay Heights and Layton Boulevard West, both in the central city, Milwaukee Neighborhood News Service reports.
See more stories in Buzz …
Sponsored Content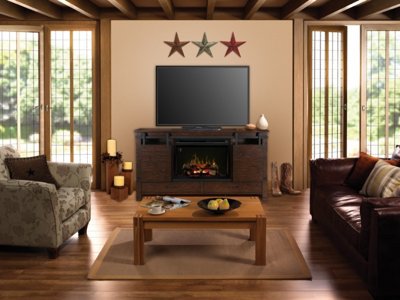 While much of the focus at OnMilwaukee is on all of the amazing restaurants and bars we have in the Milwaukee area, at Steinhafels, we like to show you some unique ways you can entertain in the home - such as our wide selection of fireplaces.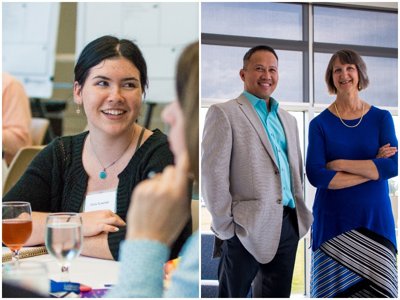 There's an entrepreneurial energy that is uniting Concordia University Wisconsin and connecting the Northshore campus to the greater community - such as its significant role in the Healthcare Innovation Pitch (HIP) program.
From Our Partners
5 Songs We Can't Stop Listening to is a collection of our newest favorite songs. And Every week we ask an artist that we love to tell us about the music they love. Listen to the whole thing in the player below. The post 5 Songs We Can't Stop Listening To appeared first on 88Nine Radio Milwaukee.
See More Stories From 88Nine Radio Milwaukee …
Fro Zone, the first restaurant of its kind to offer these Thai-inspired ice cream rolls in Milwaukee opened its doors on June 1. Since then, the line has been consistently out of the door. Fro Zone gets its name from a Disney "Incredibles" character with freezing abilities.The trend has been all over Instagram and Facebook [...] The post Thai-Inspired Ice Cream Shop Hits Milwaukee appeared first on Media Milwaukee.
See More Stories From Media Milwaukee …
Milwaukee has a new library.† And, as far as libraries go, it's gorgeous. "It's not your grandma's library," says OnMilwaukee's Bobby Tanzilo, who visited the new branch ahead of its official opening ceremony over the weekend. † Check out the new, super modern Mitchell St. Library appeared first on 88Nine Radio Milwaukee.
See More Stories From 88Nine Radio Milwaukee …
Coming Soon On OnMilwaukee.com…
Dining at and around MU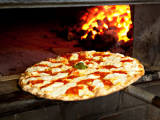 Grimaldi's at The Corners
Usinger's
Building your bug-out bag