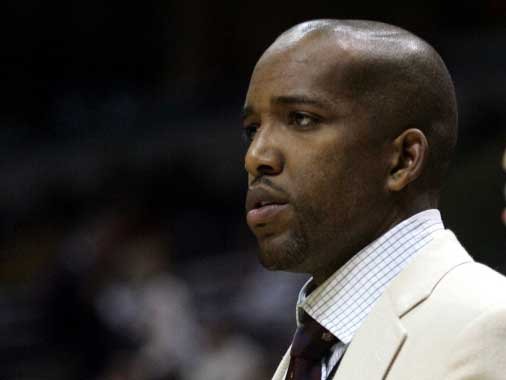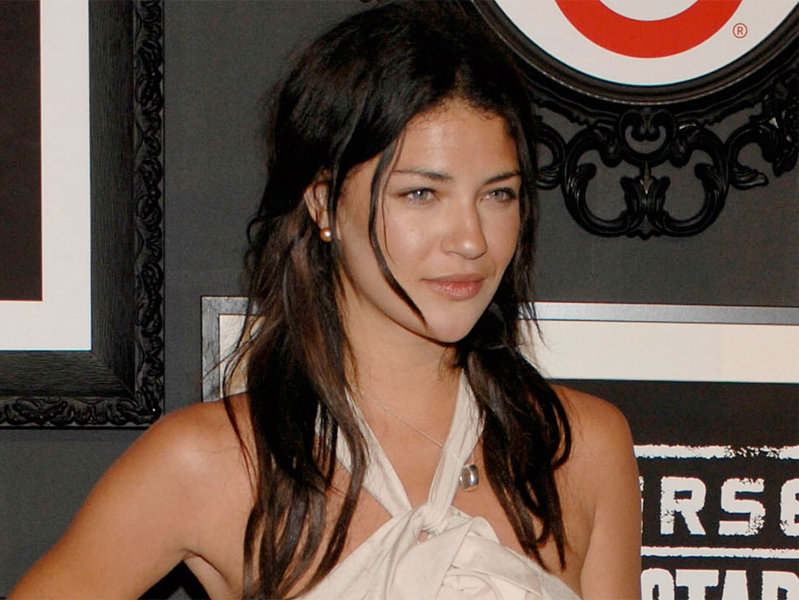 The 100 hottest Milwaukeeans (that you've heard of), part one
Podcast:
Bobby, Molly and Andy talk about picking the 100 hottest Milwaukeeans
Subscribe
to OnMilwaukee.com Podcasts
Beauty may be in the eye of the beholder, but hot is not.
We're kidding, of course: everyone has a different definition of what makes a person sexy. Whether it's classic good looks, a pretty face, a rockin' body or just a hot personality, Milwaukee is no slouch when it comes to sex appeal (is that a brat in your pocket?).
But to drill a list down to just 100 took more work than you might think. Sure, we could list your neighbor or the check-out girl at Sendik's or the FedEx guy -- but to build a list of 100 Milwaukeeans you've heard of, well, that took an agonizing amount of research. Mind you, we're not complaining.
Yes, we know that the "that you've heard of" part makes this list a little controversial, and we fully expect you to dissect, criticize and add to this list of 100 hotties using the Talkback feature below. Many of our friends and colleagues are already giving us the silent treatment for not including them on the list, so let us know where we missed the boat.
And before you get too hot and bothered, remember that this list is alphabetized. So no, No. 1 isn't necessarily hotter than No. 99 (but No. 1 is definitely hotter than No. 100).
Turn down the lights, put on some sexy music and read on, Milwaukee.
Clarissa Anderson, former Project Runway model
Vanessa Andrew, co-founder, Fasten Collective
Joanne Anton, aide to Sen. Herb Kohl
Erin Austin, radio personality, WKTI-FM
Sherry Bantug, Milwaukee Public Market
Ami Bedi, restaurateur
Eric Benet, singer
Brad Beyer, actor, "Jericho"
Kate Blake, owner, shoo
Andrew Bogut, Milwaukee Bucks
Ryan Braun, Milwaukee Brewers
George Bregar, head roaster, Alterra
DJ Brooks, musician, Citizen King and New Sense, restaurateur, Good Life
Tanya Bruski and Jess McCluskey, co-owners, Burnhearts
Tate Bunker, filmmaker
Sharon Celek, interior designer
Ashley Chapman, singer, Red Knife Lottery
Bryan Cherry, musician, Bryan Cherry Band
Evan Christian, musician
Kristi Chuckel, Summerfest
Cookie Ciano, Brewcity Bruiser
David Clarke, Milwaukee County Sheriff
Catrina Clayton, owner, Urban Chic Clothing Co. / model
Laura Lutter Cole, owner, Alaa Reed
Preston Cole, Milwaukee city "tree guy"
Alison De Castro, TV personality, "The Morning Blend"
Theri deJoode, owner, Groom
Drew Deuster, owner, Deep Bar Vodka Lounge / Decibel
Stephanie Dosen, musician
Charles Dwyer, artist
Mike Eitel, restaurateur, Diablos Rojos
Element Everest, rapper
Kyle Fitzpatrick, artist
Cody Franson, Milwaukee Admirals
Kat Froehlich, radio personality, 88Nine
Georgina Gast, bartender, Mi-key's
Mike Gousha, TV news analyst, WISN-TV
Suzanne Grzanna, musician
J.J. Hardy, Milwaukee Brewers
Corey Hart, Milwaukee Brewers
Chrystina Head, news reporter, WITI-TV
Richard Jefferson, Milwaukee Bucks
Robert and William Jenkins, restaurateurs, Bayou
Rob Jeter, coach, UWM Panthers
Scott Johnson, entrepreneur/restaurateur, Palomino, etc.
Smashalina Jolie, Brewcity Bruiser
Tatiana Jouravel, dancer, Milwaukee Ballet
Gabe Kapler, Milwaukee Brewers
Dasha Kelly, owner, Mecca nightclub, poet, author
Michael King, ex-Milwaukee Wave
Nicole Koglin, TV news reporter, WITI-TV
Goran Kralj, musician, The Gufs
Trenni Kusnierek, TV sports reporter, MLB Network
Jen Lada, TV sports reporter, WITI-TV
Julia LaLoggia, restaurateur, Stonefly, etc.
Lane Lambert, coach, Milwaukee Admirals
Marisa Graff-Lange, restaurateur, Classic Slice
Faythe Levine, artist
Adam Lucks, executive chef, Comet Café
Wesley Matthews, Jr., Marquette University basketball
Greg Matzek, radio personality, WTMJ-AM
Dylan McConaghy, bartender, Bryant's
Melissa McCrady, TV news reporter, WTMJ-TV
Meg McKenzie, radio personality, WRIT-FM
Bobby Head, co-owner, Centanni and Soho 7
Tina Medley, bartender, Hi-Hat
Erin Monfre, Marquette women's basketball player
Leslie Montemurro, restaurateur, Fuel, etc.
Tarik Moody, radio personality, 88Nine
Jennifer Morales, Milwaukee School Board member
Caitlin Morrall, Miss Wisconsin USA 2007
Lyra O'Brien, TV weather forecaster, WISN-TV
Kidd O'Shea, radio personality, WMYX-FM
Cesar Palace, musician, 5-Card Studs
Sam Page, actor, "Mad Men"
Ted Perry, TV news anchor, WITI-TV
Marc Petrocci, dancer, Milwaukee Ballet
Paul Piaskoski, TV news anchor, WDJT-TV
Michael Redd, Milwaukee Bucks
Shanel Regier, fashion designer
Jennifer Reyes, TV news reporter, WITI-TV
Luke Ridnour, Milwaukee Bucks
Shannon Ross, owner, Shag
Kris Maedke-Russell, musician, Father Phoenix / Call Me Lightning
Michelle Rutkowski, radio personality, WLUM-FM
Paul Ryan, congressman
Kenny Seibert, musician, Decibully
BJ Seidel, musician, Decibully / bar owner, Burnheart's
Steve Servais, co-founder, Pragmatic Construction
Amanda Shalhoub, radio personality, WUWM-FM
Tony Smith, ex-Marquette star / NBA commentator
Stephanie, dancer, Bucks' Energee!
Jessica Szhor, actress, "Gossip Girl"
Erin Toner, radio personality, WUWM-FM
Nebi Torbica, owner, Moct
Dan Van Rite, chef, Hinterland
Toya Washington, TV news anchor, WISN-TV
Nick Waraksa, artist, fashion designer
Deanne Wecker, owner, Dee's Wine Shop
The staff of OnMilwaukee.com
Facebook Comments
Disclaimer: Please note that Facebook comments are posted through Facebook and cannot be approved, edited or declined by OnMilwaukee.com. The opinions expressed in Facebook comments do not necessarily reflect those of OnMilwaukee.com or its staff.