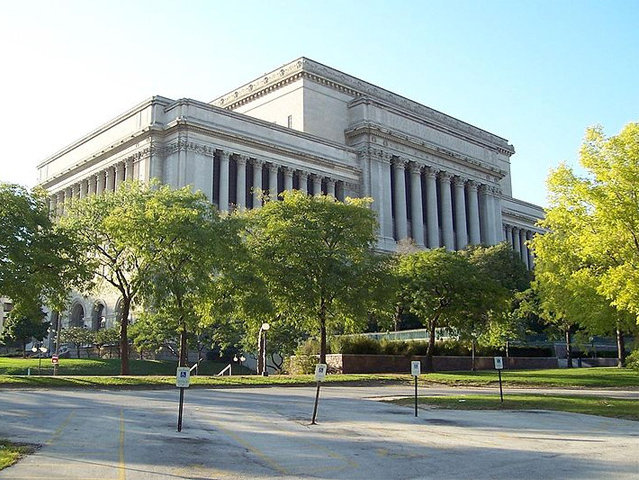 Abele has the courage of his convictions
I'm trying to figure out why it is that I like Chris Abele, since we couldn't be more different.
He's rich and I'm not. He's cute and I'm not (nobody ever called me cute). He's smart and I'm not all that smart. He loves Shakespeare and I don't always get it. He wears suits, I wear jeans and sweats. He's kind of new to Wisconsin politics, I ran occasionally with Bill Proxmire.
Polar opposites, right? But there is something awfully attractive about our County Executive and I think I've got it figured out.
Unlike almost every office holder I've ever known, Abele says what he means and means what he says. Or, put another way, I think he has the courage of his convictions.
I don't always agree with him. Firing Sue Black was a stupid move and smacked of jealousy and a little bit of ego jingling. But it's his county and he gets to do what he wants.
But I don't agree with my wife with all the time, and I still love her. That's kind of how it is with Abele.
For example, take his latest budget he has sent to the band of Mensa mavens on the Milwaukee County Board.
Taxes don't go up. Employees, who have been belittled and sullied by association with previous administrations, are getting a little more money and some overdue recognition.
And Abele is continuing to chip into the guns-drawn empire of Sheriff David Clarke. The County Exec and Mayor Tom Barrett have come up with a plan to have the Milwaukee Police Department and police departments in suburban communities begin to take over responsibility for some of the things now allegedly done by the sheriff. The county is going to kick in money for the transfer.
Clarke, proving once again that his belligerence and arrogance know no bounds, declared that no matter what the county or city does he's not going to abide by it. He'll keep on doing what he always does.
Clarke, who never met a higher office he didn't want, never tires of telling everyone he is a constitutional officer and should be treated as such. The problem is, of course, that he doesn't control his own purse strings. He's got to get his money from somewhere and that somewhere is Milwaukee County government.
So, if Clarke wants to get some new cowboy hats or bigger belt buckles or a new pair of Tony Lama's, or more horses he's got to have the money in his budget. And Abele doesn't seem inclined to give it to him.
Clarke is going to the mat on this one, appearing on Sykes and Belling and telling his tale of woe to sympathetic ears.
I've got an idea.
I think we should change the state constitution and get rid of the sheriff. If there is one thing that seems to duplicate something other departments do, it's the sheriff. We could hire prison guards for the jail and some armed officers for bailiffs. Let the Milwaukee and suburban police departments handle crime, since they're a lot better at it anyhow. And be done with it.
But any move like that would send Clarke into even more of a tizzy and he might trample us with his horse brigade.
Talkbacks
fetlarpo | Oct. 8, 2012 at 5:48 p.m. (report)
The public won't vote him out so we need to find another way to get rid of Clark. Sounds a bit racist to me.
TheyThink | Oct. 5, 2012 at 10:09 a.m. (report)
So basically, the title of your article should be "Why I hate Sheriff Clarke" or "Begel vs. Clarke." I find it funny that you claim to like someone who says what they mean, and means what they say but yet hate the very person in Milwaukee County politics who espouses that on a daily basis. You can't get more blunt and honest than Clarke. I'm sorry that you don't like his style or approach but he's doing exactly what you purport to like.
Facebook Comments
Disclaimer: Please note that Facebook comments are posted through Facebook and cannot be approved, edited or declined by OnMilwaukee.com. The opinions expressed in Facebook comments do not necessarily reflect those of OnMilwaukee.com or its staff.