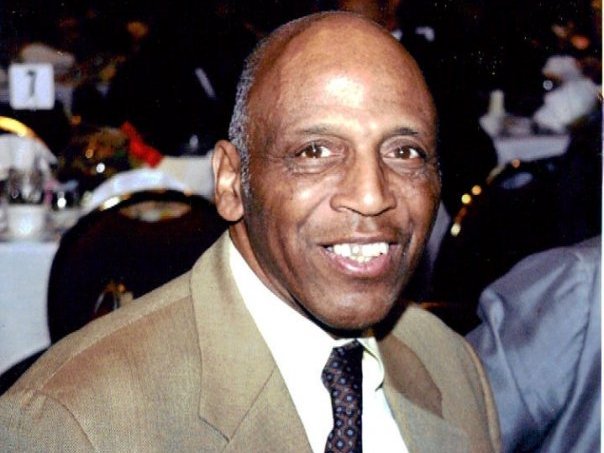 People who should be famous in Milwaukee
Part three of people in Milwaukee who ought to be either famous or at least better known for stuff they do.
Dr. Deborah McGriff – McGriff came to Milwaukee as Deputy Superintendent of Milwaukee Public Schools. She then moved on and into a variety of jobs. She is one of the leading voices in the country for meaningful reform of the urban education process. She has a deep and detailed understanding of what actually works and a remarkable ability to communicate that to various audiences. She knows it isn't easy, but she also knows it isn't impossible. When Dr. McGriff speaks, people around the country listen. Plus, she's married to Dr. Howard Fuller.
Crocker Stephenson – The daily newspaper in this town has fallen on tough times and it is not as relevant to people's lives as it once was. But Stephenson has made it a point to cover stories of the abuse of children and the horrors of the infant mortality rate in Milwaukee. He's no weeping sympathizer, but with honest and thorough reporting he keeps a very important issue alive and in front of us. It is exactly what great journalism is supposed to be.
Reuben Harpole – Every month for decades a group of people have gathered at a church in the central city. It's called the Community Brainstorming meeting. It is a required stop for all politicians who are running for office. It's a place where there are intelligent and solution-oriented discussions. Harpole has been the guiding force behind these meetings forever. He has stimulated thoughtful discussions in the black community and has always remained in the background. It's time a light was shone on this dedicated man.
Larry Penn – He's 85 years old now, but this Milwaukee treasure is a folksinger in the tradition of Burl Ives and Pete Seeger. His songs are not about his emotions or dreams, but about things. He wrote a song for special needs children called "I Am A Cookie:"
"I'm missing a piece but I'm just as sweet as all the other cookies."
Seeger recorded it, as did Paul Stookey. He doesn't play much anymore but if you get a chance to see this guy, don't miss it. Here's a lyric from the song. Remember, it's written for children with special needs.
And I was made by the cookie man
And on my way from the cookie pan
A little piece broke off of me
A little piece broke off of me, uh-huh
A little piece broke off of me, uh-huh
But I can taste just as good, uh-huh
As a regular cookie can
Tim Sheehy – He's the head of the Metropolitan Milwaukee Association of Commerce (MMAC) and I don't always love his politics. But I've never known anyone better at or dedicated to gathering resources to meet a need. He can arrange for many different people to be in the same room and search for solutions. Sheehy talks the talk but he also walks the walk when it comes to the responsibility the business community has to the health of the larger community. Plus, he's got a great sense of humor, a requirement for that job, I'm sure.
Anne State – She's an anchor at Channel 6, which would almost certainly disqualify her from this list. But she is as straightforward an anchor as we've seen here in a long time. She is honest and doesn't mug for the camera. She has a sense of humor but avoids the normal anchor trap of being silly. Anyone who wants to be a TV anchor should watch her on the air. She was let go at the huge WBBM in Chicago by a native Milwaukee boy, Jeff Kiernan. Chicago's loss is Milwaukee's gain.
Facebook Comments
Disclaimer: Please note that Facebook comments are posted through Facebook and cannot be approved, edited or declined by OnMilwaukee.com. The opinions expressed in Facebook comments do not necessarily reflect those of OnMilwaukee.com or its staff.