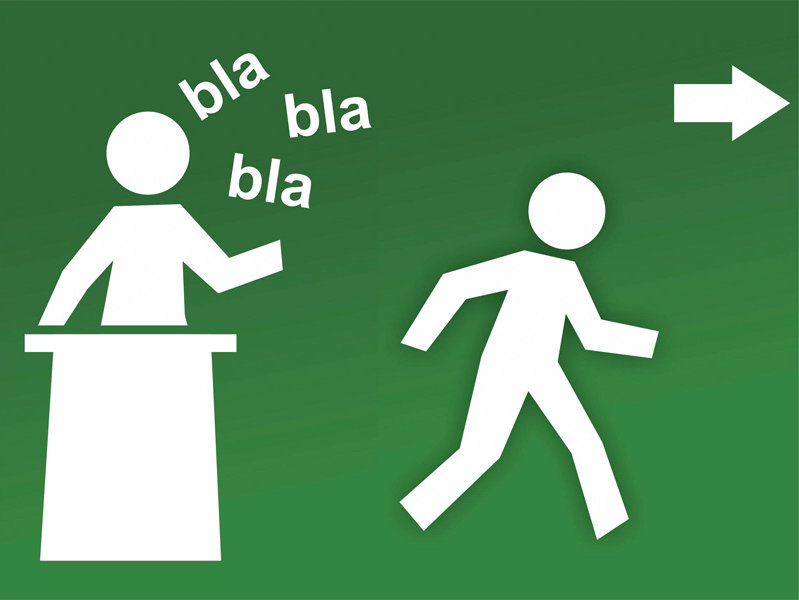 Wisconsin politicians boring us all to death
There is always a lot of talk about what we need in Milwaukee and Wisconsin.
Better roads and schools and an arena and more development and more jobs and more nice weather.
But one more thing we need is something that can keep me from being absolutely bored to death.
We need some exciting politicians.
I mean, where is our Rob Ford? Where is our mudslinging? Isn't anyone out there having a tawdry affair? Didn't someone use tax money to fund a campaign?
Something? Anything?
The November election is less than six months away. A governor, congresspeople, state senators and representatives and a bunch of local offices.
And not one of them has me either caring or paying attention. For me, that's rare.
I love politics. I mean it's one of my favorite spectator sports and I've even played it before. It was always fun. Hard, yes, but fun.
There is no fun now.
This political season is kind of like going to a Mother's Day brunch at one of those mobile taco trucks that dot the city. Not too exciting.
I think the absolute worst thing that can happen to any election is when nobody cares. And it's pretty clear that nobody really cares about any of these elections.
If people cared, the politicians would be targeting them in their campaigns. And they are not. They are ignoring each other and the voters.
If I was running against Scott Walker I would be getting in front of every television camera in the state and using the words Scott Walker and Tea Party in the same sentence 10 times a minute.
But Mary Burke, who appears to be running for governor, seems like the nice lady down the block who gives piano lessons or harvests vegetables in her garden to give to neighbors. She's got a five step business plan but no magic.
There is no fight.
Walker is doing his best to ignore her, and she's doing nothing to demand that he pay attention. Walker wins this in a walk.
You don't need to know what I'd be doing if I was running against Sheriff David Clarke. I would make a separate flyer out of every ridiculous and stupid quote from the sheriff and mail it to everyone in the county.
But Chris Moews, who is a Milwaukee Police Dept. lieutenant, could camp out on my front lawn and I'd call the cops because I have no idea who he is, what he looks like or why he's running for sheriff.
I think I know pretty well why things have gotten so excruciatingly boring.
The politicians know that almost everyone in this state has already decided how they are going to vote. It doesn't matter what office or who's running, minds are made up.
People used to say that Wisconsin was a 40/40/20 state. That meant 40 percent of the voters were Democrats, 40 percent were Republicans and the election would be decided by who got the majority of the 20 percent.
Most of the evidence now points to that 20 percent shrinking to somewhere around 5 percent.
The only thing to fight over now, it appears, is which side can get it's voters to actually go to the polls and fill out the ballot.
What that leaves us all is a political landscape with all the panorama of a blank wall. All these guys and girls aren't paying any attention to each other. They are marking time and hoping their organization has enough cars to drive people to the polls.
It's sad to me to see this state of affairs. For one thing it has removed one of my genuine and lifelong sources of amusement. Now I think political campaigns are about as much fun as a parking ticket.
The other thing is the quote that is attributed to Alexis de Tocqueville, even though he may never have said it.
"In a democracy," he said, "people get the government they deserve."
Talkbacks
TheyThink | May 9, 2014 at 10:04 a.m. (report)
Dave laments the lack of 'exciting' politicians yet seems to forget that Walker triggered a recall one year after winning office...that isn't 'excitement' in WI politics? Clarke, although you clearly hate him, speaks his mind honestly and because you totally disagree it you deem it not 'exciting?' WI has one of the most, if not THE most, known Governor in the entire country. Clarke is also becoming a household name outside of our state because of his beliefs on the 2nd amendment. That's not exciting enough for you Dave? Oh, if you want a pol using taxpayer money to fund his campaign, look no further than Jon Weishan on the county board. There's your excitement.
fullbean | May 8, 2014 at 4:45 p.m. (report)
Really? That's all right, if you want conflict and excitement, we'll trade you all the crooked "interesting" politicians we have in Illinois for your boring ones.
Facebook Comments
Disclaimer: Please note that Facebook comments are posted through Facebook and cannot be approved, edited or declined by OnMilwaukee.com. The opinions expressed in Facebook comments do not necessarily reflect those of OnMilwaukee.com or its staff.